This month, chef Chantelle Nicholson launches her first solo restaurant, Apricity in London's Mayfair, taking the sustainable approach born at Tredwell's and creating her own vision of a circular economy
Chantelle Nicholson is a winner. To be specific: an Ebay winner. She's just taken delivery of a second-hand lamp she won on the online auction site and now it's being installed in her new Mayfair restaurant, Apricity. London's prestigious W1 postcode is hardly synonymous with the upcycled aesthetic, but in more ways than one, Nicholson's new restaurant is looking to break the mould. "This is something that has been coalescing for a very long time," says the New Zealand-born chef. "It's a beautiful, compact site and somewhere I can do all the things I've been wanting to do."
Foremost on that list for Nicholson is to take her acclaimed sustainable-led approach to a new level. As chef-owner of central London restaurant Tredwell's, she was one of the first ever recipients of a green Michelin star, given to restaurants at the forefront of the industry when it comes to sustainability, ethics and wellbeing. Yet for Nicholson, what she had achieved at Tredwell's wasn't enough. "The size of [Tredwell's] was big," she says. "Our record was 450 covers in a day. So in terms of sustainability it would have taken some serious investment to get it to a point where I was happy with it."
In September 2021, Nicholson announced she was closing Tredwell's, three years after she had taken full ownership of it from Marcus Wareing, for whom she had worked in various roles as both a chef and operations manager since 2004.
"When we opened Tredwells [in 2014], it wasn't the intention that it would be my restaurant or that it would be my cooking," she says. "With age and experience, I figured out what I really wanted to do. Just before Covid I made the decision that I wanted to do something a bit different."
The result is her first solo restaurant launch, Apricity, named after an obscure Elizabethan word that means 'the warmth of the sun in winter', which for Nicholson symbolised "regeneration". Rather than retro-fitting sustainable practises onto Tredwell's, Apricity has given Nicholson the opportunity to build a restaurant from the ground up and ensure her ethos runs through every aspect of it.
"We have eliminated gas from the kitchen, that was a big thing for me," she says. "We are trying to use energy efficient equipment so I've been working with Electrolux, which can monitor and track how much energy each appliance is using. We're using a Belu water filter, we've eradicated clingfilm and we've been looking at our suppliers and deliveries to make sure we're using ones aligned with our ethos."
The ethos that Nicholson has latched onto is the circular economy. What, exactly does it mean? "The phrase itself was probably something I learned in lockdown," she says. "The whole concept is keeping things in use for as long as possible. So instead of a linear economy, where we go to Amazon when something has broken and get a new one, we keep things and repair things so they last as long as possible and the waste is minimal."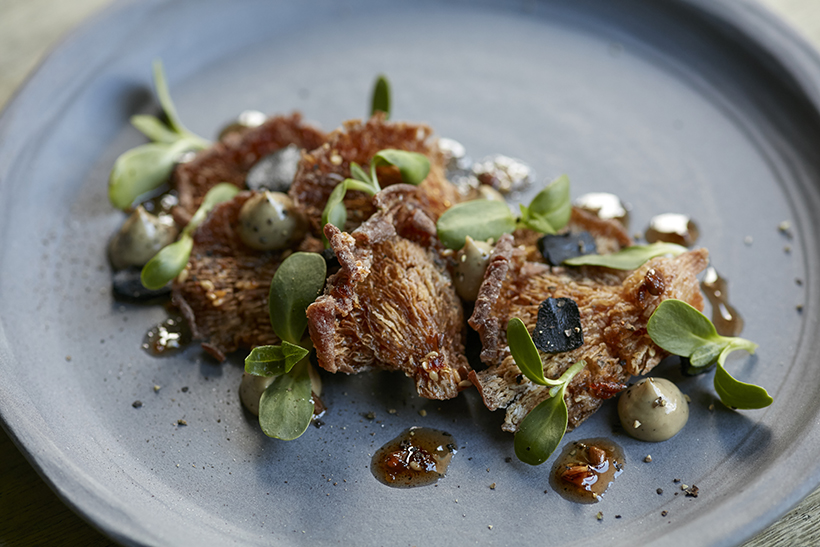 This applies firstly to the restaurant build (see panel), but the ideology behind the circular economy also extends to recruitment and kitchen practice. "If you look at it in terms of the team, the longer you retain someone, the more consistent and enjoyable their experience will be. When it comes to food, it's about preservation and dehydration. Really, it's just common sense and it's what used to happen back in the day. I mean, my nana has a Kenwood mixer that she has had her whole life and if something happened to it she'd repair it and it would just keep going."
Creating a sustainable restaurant
Suppliers have been chosen that share her ethos, such as Topup Truck – a repurposed milk float that replenishes dry goods – and Hodmedods, a company that works with British farmers to provide pulses and grains from sustainable practices. Nicholson talks regularly to her meat suppliers to find items that they are struggling to get rid of. "We're working on a pig heart dish, which was something I probably wouldn't have touched a year ago. We've made a pastrami from it. We brine it for a week, rub it with spices, smoke it and it's delicious, and I'm not really an offal person."
Everything in her kitchen – except ginger and chillies – is sourced from inside the UK. "I'm looking for a UK chilli supplier. We're trying to be as seasonal and British as possible. We've even got some British-grown lemons, but that was a tricky one so we are trying to minimise our use of them. Our cocktails don't have garnishes because, for me, it's something that isn't really needed."
British, seasonal cooking underpins the menu, with an emphasis on her love for vegetables. "Growing up in New Zealand, we ate seasonally because that's all there was on offer. I remember as a child getting excited by the first asparagus of the season. I take huge pleasure in making plant-based dishes that people feel really satisfied by and where they don't miss meat or dairy or fish."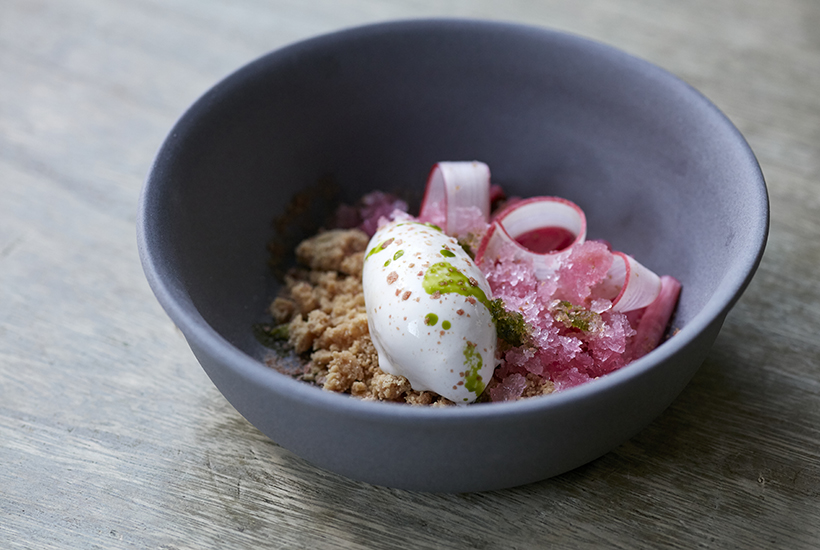 Diners can expect a dish of koji-glazed barbecued oyster mushrooms with black garlic, nettle emulsion and fermented emmer wheat. Or there's sambal mussels – a particularly sustainable seafood – with fennel, and mackerel, hake or pollock, depending on what is available. They'll be two tasting menus – split into omnivore and herbivore – as well as low-intervention wines with a focus on English vineyards, and no-waste cocktails.
Waste and kitchen waste is – as you might expect – reduced to close to zero. Leek ends are dehydrated into a powder for seasoning, scallop coral is matured, smoked and turned into a taramasalata to serve with chips, kimchi juice goes into a kimchi margarita, and so on. "For me, it's all become such a normal part of our operation that I tend to forget that it's different to what other people do."
Chantelle Nicholson: chef and manager
Those two years will mark Nicholson's 20th anniversary of moving to the UK. It was a chance application in a chef search that first launched her from a banking job in New Zealand into the hospitality world. When she moved to London, she netted a job at Marcus Wareing's Savoy Grill, under fellow Kiwi Josh Emett, then moved to Pétrus as sous chef. It was here, for the first time, that she began to add operations management to her CV, subsequently moving to Marcus at the Berkeley, where she was a senior sous chef-cum-operations manager. Wareing attributes the setting up of his London restaurant the Gilbert Scott to Nicholson, and in 2014 she helped him launch Tredwell's, straddling both kitchen and operations and picking up the Catey Manager of the Year Award in 2016.
Does she prefer cooking or management? "I love it all. I love the business side of things. I love spreadsheets and connecting different people that are doing great things," she says. "A restaurant is a platform to support others and that's what I get excited about. Obviously cooking and food was my first love, but I can do that outside of my job, so it's hard to choose. There are weeks where I'll probably be more focused on food and cooking, and weeks I'll be more focused on the operational side."
In a frenetic hospitality world where people struggle to find the time to plough one furrow, how has she spent the past 15 years juggling two roles? "I probably didn't do much else," she laughs. "Lockdown taught me that I needed time for other things. Tredwell's needed to be open seven days a week to make it work financially but, during the pandemic, I realised that wasn't the most healthy thing. Now, I'm very much about ensuring that there is balance for my teams and we are open Tuesday to Saturday."
Downtime was not particularly high on the chef's priorities when she first moved to London – especially in male-dominated kitchens. Did she find it hard trailblazing as a female chef? "Under Josh [Emett] it wasn't an issue. There were actually quite a few Kiwis in the team, so I always felt like I had support. Maybe it was because Josh was from New Zealand, which is quite progressive in terms of gender equality. But there were times when assumptions were made, and they still are. At Tredwell's, we had a male head chef and when suppliers or new people came in, they automatically went to him."
How can the industry work to balance up that gender bias? "I think it's the media as much as anything. The male business owners they talked to during Covid wouldn't be my choice of people who represented the industry. It was just the same old suspects and that unconscious bias is one of the big things that needs to shift."
Slowly, characters like Nicholson are beginning to chip away at the old male guard – joined by the garlanded ranks of Angela Hartnett, Clare Smyth and Lisa Goodwin-Allen. Is Nicholson hoping to follow in their footsteps with accolades of her own? And, more importantly, would she prefer another Green Michelin star or her first Michelin star?
"Ha!" she laughs. "I feel like that is a very loaded question. Obviously a Green star was conformation of what we were doing, and accolades are great, but at the end of the day, I just want a busy restaurant with a happy team and happy guests."
Designer of Apricity, David Chenery
David is director of Object Space Place, a sustainable hospitality design firm that places strong emphasis on the circular economy, designing out waste and pollution, keeping natural resources in use and minimising the carbon footprint of builds.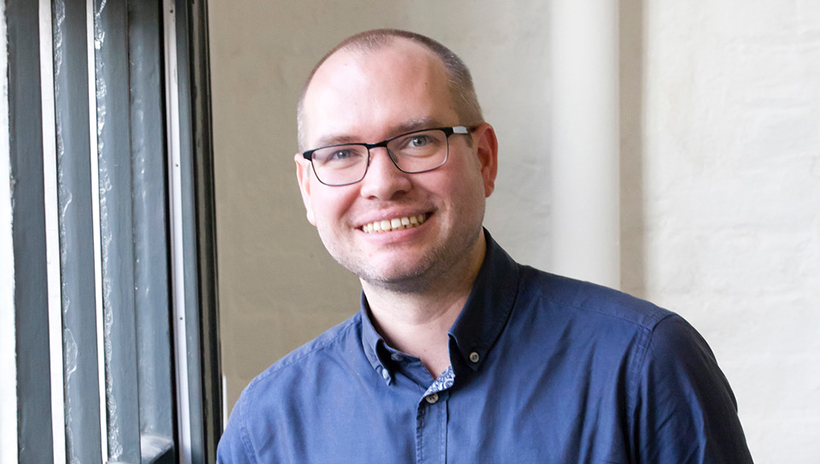 "Chantelle is evangelical about sustainability and so are we. We are both firm believers in the circular economy. It's about the life cycle. When you read that the average restaurant duration is only five years, you realise there is a huge amount of waste in the system. And as designers, we've kind of got a duty to try and solve that problem and to keep as much as possible, as long as it doesn't undermine the potential success of the operation.
"At Apricity we reused as much of the old retail site as possible. We took out the old timber and turned it into this really beautiful wall cladding. The old skirting boards formed part of the bar. We kept the old air-con units. The toilet basins were all second hand. The tiles are all made with 70% recycled content. The pendant lamps are made of recycled oyster shells or coffee grounds.
"There's a difference between the upcycled aesthetic – say a hemp-clad café – and what we're trying to do. With upcycling you take an object, improve it and reuse it. What we're doing is adding in stages of craft: we take an object and break it down into its materials, and then put those materials back together in a way that looks amazing.
"There are challenges. I think the biggest one is having a team that is open-minded. There were times when we were asking people to do things that are deemed to be more risky because the outcome is less certain. Like the staircase: the joiners took it apart carefully, graded the timber, stripped the paint off, sliced it up into patterns to make panels and mounted them on the wall. It's almost impossible to price up. The emails I had saying we had to find a different solution and we had to fight to make it happen.
"At the moment the statistics show we are saving 41% of the embodied carbon of the fit-out, but that statistic needs a bit of interrogation – it doesn't take into account things like putting in a shower [which Nicholson insisted on] so staff can cycle or run to work.
"It's hard to get data on whether it is more or less expensive using this approach. My gut feel is that it is cost-neutral. It just means more time rather than necessarily more money. Speed is generally the enemy of sustainability. If you want chairs tomorrow, you go on Amazon. We have to wait until we find the right ones or buy them ahead of time and store them. It's generally about the amount of time and thoughtfulness you spend up front, rather than it costing more.
"One of the huge advantages of this approach is it creates stories. People will remember the staircase that has been turned into wall cladding or the chair that is from a local church.
"We are finding it has a strong resonance with marketing and brand because it inevitably creates more stories that people are interested in."
Main image: Lisa Tse
Continue reading
You need to be a premium member to view this. Subscribe from just 99p per week.