Famous for its lavishly-decorated restaurants, Big Mamma Group has opened a new delivery-only location with Napoli Gang in Ladbroke Grove
When Big Mamma Group launched its delivery concept Napoli Gang it was faced with the challenge of translating the gloriously OTT designs of its restaurants into a smaller space that consumers have only a fleeting interaction with.
The group behind Shoreditch's Gloria, Circolo Popolare in Fitzrovia and Ave Mario in Covent Garden moved into the delivery space as a response to the outbreak of Covid, and saw the potential for a standalone pizza brand to rival the big American players that dominate the marketplace.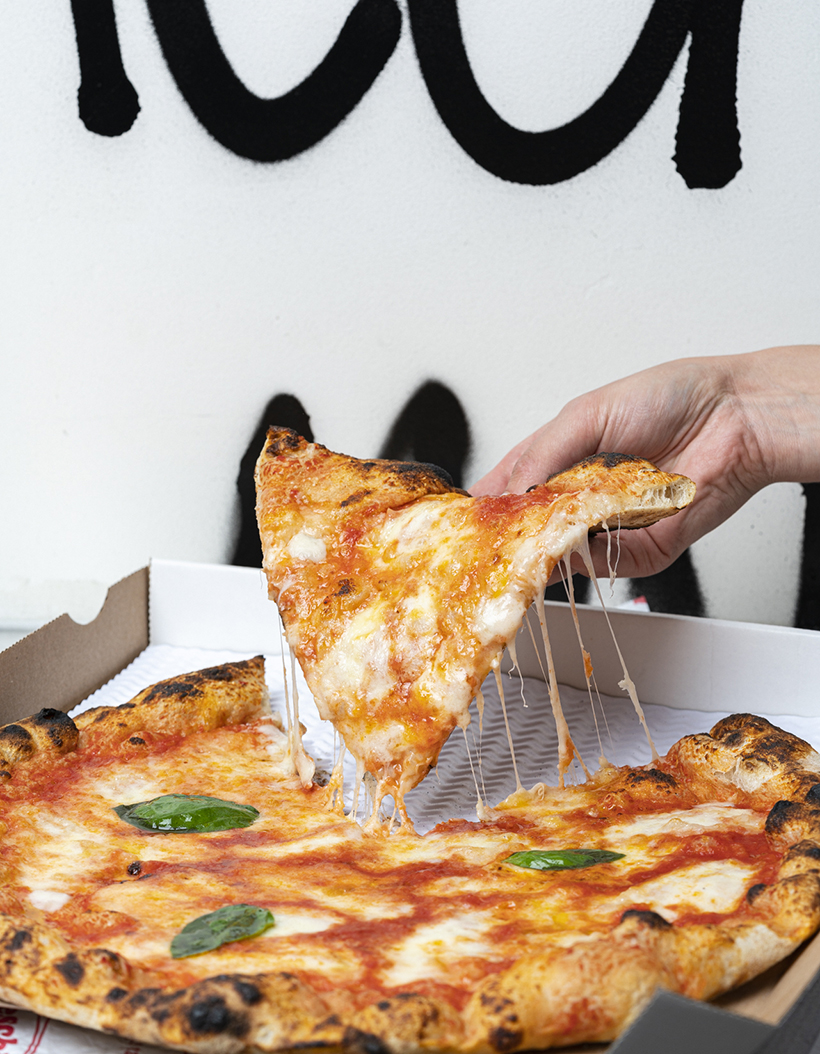 The first dedicated London branch offering delivery and grab-and-go has opened in Ladbroke Grove with interiors designed by Big Mamma's in-house design studio, Studio Kiki.
Pink neon design features create an eye-catching entrance across the windows of the branch, while inside artwork created by Oskar, a muralist and graphic designer based in Manchester, stretches across the walls and ceiling. A curated 1990s playlist is pumped through the speakers over the small space, which is dominated by the pizza kitchen.
Pierre Verdier, chief executive of digital and delivery at Big Mamma Group, says: "We wanted to have something that could be a link to the American pizza stores of the 1990s, offering a slice of pizza and that style and experience.
"We decided to create this environment where you have a small room with the kitchen, but you can come in and stay. The goal is not to see the customers grab their pizza and go, but to take their time and enjoy the nice speakers, the hip hop music and a video of old-school MTV clips projected on the wall, as well as graffiti made by a local artist, while the pizza is made in front of them.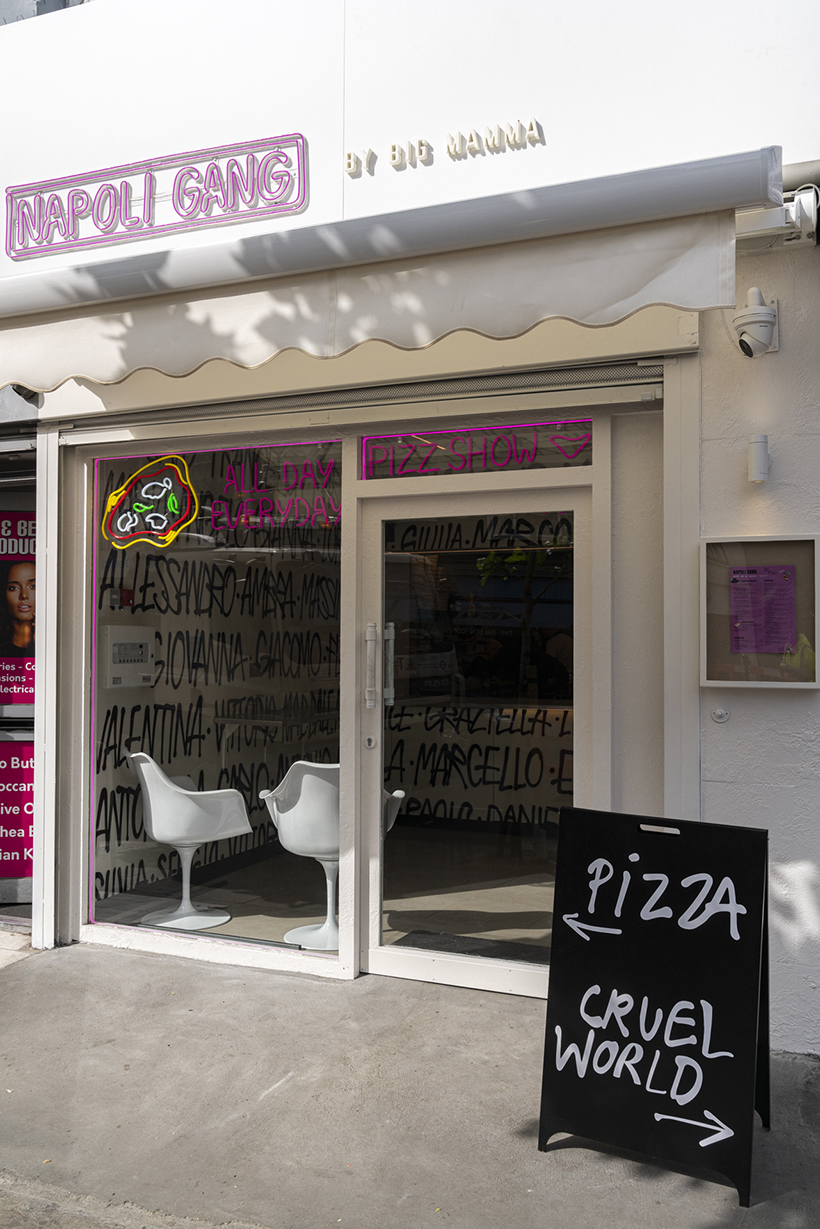 "We've got pink neon, bright lights, vibrant colours. Everything is quite playful. So even if you can get your pizza in two minutes, you can stay for five minutes and enjoy the ambience and the atmosphere.
"It's really tiny but it's totally transparent – you can see what's happening inside. It's the opposite of a dark kitchen – you can see how we're making pizza and talk to people."
While the playful vibes have been carried across, Verdier explains that the group wanted to ensure Napoli Gang had its own distinct identity. He says: "We wanted to have two separate brands. On the delivery business there's a link to Italy with Napoli, but we wanted to have a different story with the restaurants, focused on the trattoria. They are totally different."
Images: Haydon Perrior
Continue reading
You need to be a premium member to view this. Subscribe from just 99p per week.