Liz Cottam's success in the kitchen began with a spur-of-the-moment decision to apply to MasterChef. But when the stress rose, she learned it takes a strong set of values to keep things from boiling over
Approaching 40 and looking for a change, Liz Cottam quit a secure and successful tech career, threw in a "drink-fuelled" application for MasterChef, and set out on a path that would see her open three restaurants and learn that bringing serenity to a professional kitchen is easier said than done.
Cottam reached the semi-finals of MasterChef in 2016 and went on to open fine dining restaurant Home, the Owl gastropub (now a restaurant following a change of location) and restaurant and bakehouse Cora, all in her home city of Leeds.
It could easily have been a different story. Alongside MasterChef Cottam had lined up an opportunity to undertake a residency with the Magnum photography studio in Berlin. However, the unexpected death of her mother pushed her towards the television studio, knowing her mother would have loved to have seen her on the small screen.
As it happened, MasterChef turned out to be "the most horrific experience". She explains: "I'm a control freak and to try and do something wonderful in an hour and 15 minutes – it was very stressful."
But there was one part she enjoyed. When placed in a professional kitchen with a team around her, she was overcome by a wave of serenity. "All of a sudden, I was calm as fuck," she explains. "It was brilliant. I thought 'I'm in the right place, I'm in a team and I can do this'. I'm a pack animal and I really felt right there." The realisation came as a surprise to Cottam. She explains: "I didn't think for a second that MasterChef would lead to me being a chef – I thought that was a stupid idea. I'd seen all the programmes about what goes on in kitchens and I knew that from a business point of view it was the most high-risk, ridiculous thing to go into."
Despite her better judgement, pop-ups and stages at restaurants, including Andrew Pern's the Star Inn the City and the then Michelin-starred Box Tree in Ilkley, followed along with a three-month residency in Leeds' New Ellington hotel, which saw Cottam and a "cobbled together team" serve up tasting menus three evenings a week. The residency, which operated on a revenue split basis, broke even and, despite many trials and tribulations, including an exploding grease trap, at its conclusion Cottam was set on a second career in hospitality.
After securing a bank loan and a partnership with chef Mark Owens, who she had met at the Box Tree, Home opened its doors in August 2017. She says the name was borne out of the feedback from her residency: "I spoke to every table and one of the things people said was 'it feels like we're at someone's house for dinner'. They said it felt really nice, it felt like home."
A year later The Sunday Times reviewer Marina O'Loughlin reported that despite its Kirgate location having absolutely zero kerb appeal, "Home is a little star". A listing in the Michelin guide would also follow, but despite the praise, behind the pass Cottam wasn't cheering.
Pressure in the Cottam kitchen
She recalls speaking to Simon Gueller of the Box Tree about the recent positive changes in kitchen culture, thinking, "it's 2017, there's no room for the old ways". However, during her three-month hotel residency, when she realised one of her chefs had reduced a crystal-clear consommé into a syrup, her hopes for a tranquil, calm kitchen disappeared.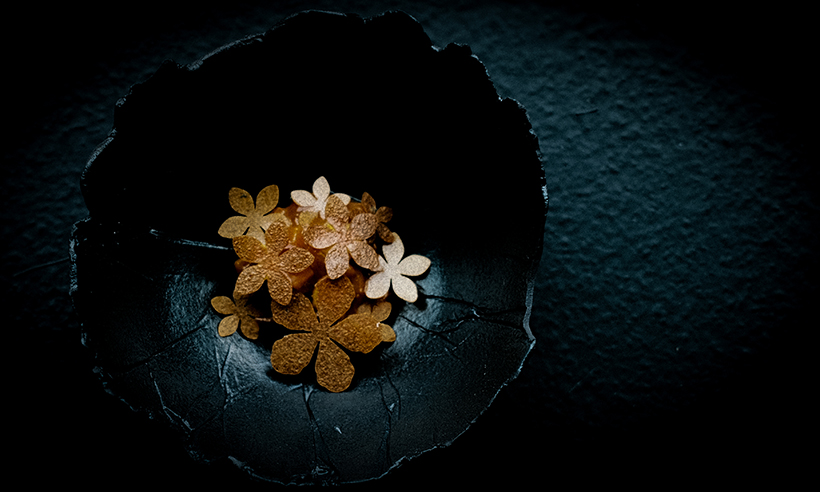 She says: "I looked at her and was like 'what the fuck?' I had all these guests arriving and I just flung a pan across the kitchen like a dickhead. She was so upset and, as I flung the pan, someone working front of house walked in and saw it and it caused this terrible energy. I did the best I could with the consommé but when I sent it out the guy serving it was so nervous he spilt it. I knew that way [of behaving] would never work, but I'd never experienced that kind of situation and it proved what I knew: that it is the enemy of everything, it's a massive downward spiral of negativity. That was such an important lesson."
While pressure had been a regular feature of her corporate life, there she had a highly-qualified team and two or three weeks to solve a problem. In the kitchen she didn't even have a repertoire of dishes to fall back on if things went wrong, and without a recognised name or a big budget to entice staff, her team were also on a learning curve.
She says: "What we were doing was working and I think it was 90% great, but all I could do was live in the 10%, so we never celebrated the 90%, which was really hard for everyone. It almost drove me insane – it was this conundrum I couldn't solve and I was so anxious about the consequences that I kept trying to hold on tighter and tighter.
"I knew I was really going to fuck things up if I carried on like that because I was so stressed. I realised I needed some help to get my head straight and to become a better leader."
Cottam found a life coach who she credits with teaching her to "live in the 90%, celebrate some success and enpower people". What came next is known by long-standing team members as her 'Kill Bill moment', when she came out like Uma Thurman in Quentin Tarintino's cult film, drawing a line under the past and pruning those she felt were holding the team back.
She explains: "I'd decided what my values were, and I had to say goodbye to anyone not upholding those cultural values. I got rid of four people in one week and we had the best service ever. And it went on from there, with fewer people and a stronger focus."
Liz Cottam's kitchen culture
It wasn't an easy road and Cottam says it took 18 months to instil the culture she wanted in herself and the wider restaurant team, acknowledging that initially she would revert to type when under stress and abandon logic. At the same time she stopped changing the entire menu every month and gave herself and the team more time and space for creativity. The outcome was a resounding success. She explains: "In 2019 we had amazing services, and our briefings in October, November and December were just 'yeah, let's keep doing what we're doing'. We really thought 2020 was going to be our year."
But we all know what happened next. The industry was forced to close and hospitality workers across the country would face an agonising two years.
However, it also offered Cottam the chance to get in the kitchen and experiment. She says: "All of a sudden, I was off the merry-go-round of creating food with a deadline. I went into the kitchen and created dishes that were ready when they were ready… I could make 101 mistakes."
The chef also spent a lot of time roaming the Yorkshire countryside with her camera and sketch pad, all of which found its way back into her dishes. She says: "There was a different vibe to the way things ended up looking, and when we returned after lockdown I had a series of dishes that really represented the identity I had been looking for as well as a creative process that worked for me."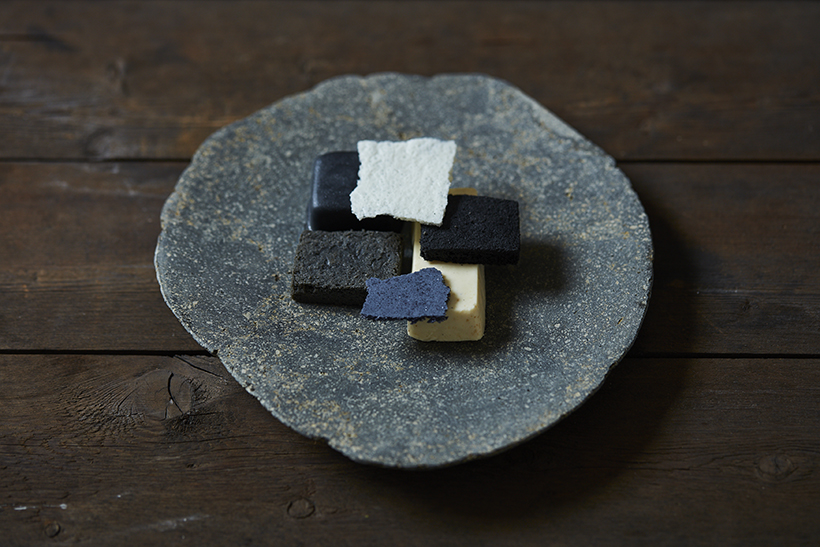 An example of this can be seen in a dessert inspired by Malham Cove, a cliff formation of limestone rock in Malhamdale. Here Cottam observed a small stream surrounded by rock formations and a single, stark tree that has been almost bent sideways by the wind. Introducing the dish it inspired, the chef wrote: "It's grey, like the winter months ahead, but includes surprising splashes of colour and fresh flavour with mandarin. We've also used locally sourced ewe's milk alongside black sesame."
She adds: "There's just something about that scene that really speaks to me. Being a Yorkshire woman I like the starkness of it, for me, it's representative of grit and determination and not giving in, which I feel is a real Yorkshire trait. The result on the plate is something really personal – I don't think it looks like anyone else's dessert. I'm really enjoying that the food is so representative of me. It has a really strong personality, but is very feminine at the same time."
This local inspiration can also be seen in the plate of 'pebbles' that opens the tasting menu at Home. Flavoured with foie gras, ginger and chocolate, their appearance is inspired by the stones of the River Aire in Yorkshire, which Cottam describes as "hard, but also silky, smooth and beautiful".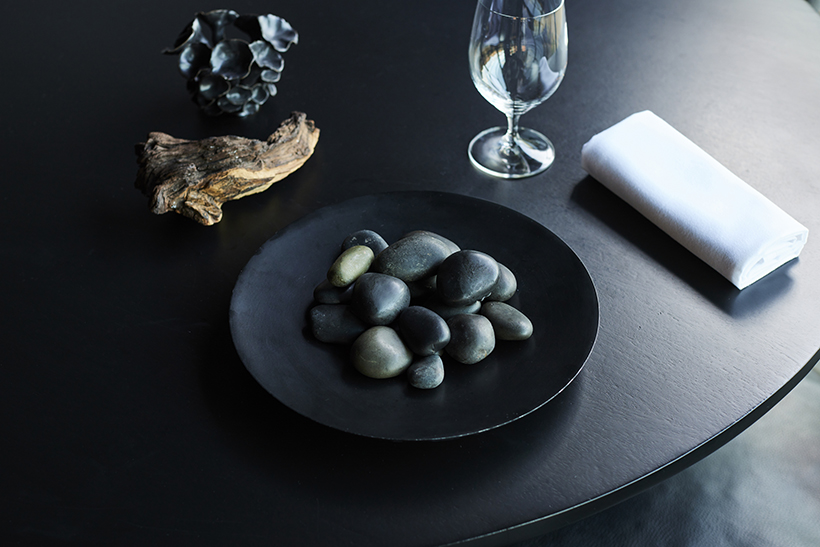 Lockdown also saw Cottam find a new home for Home. A host of problems, from leaks on every floor to spice addicts at the door dogged its original location, but during lockdown she found a circular site in Brewery Wharf on the River Aire, where she could have the pass in the centre of the restaurant encircled by tables of diners.
She says: "It was chaos leading up to opening but the minute we opened the doors it was calm. The place just gives us that extra 'za za zoo', and everyone is walking taller, proud to be there. Because I designed it, it works with what we want the experience to be – it's lovely."
Cottam's empire didn't stop with Home. The Owl gastropub, conceived by Cottam as a place where Owens' style of cookery would thrive and now under his stewardship, opened in 2019 and Cora bakehouse and restaurant followed in 2021 (see panel). Cottam now employs 67 people across the sites.
With lockdowns hopefully a thing of the past and the three businesses set to turn over £4m annually, Cottam is revelling in the 90% as she takes her home city by storm.
Spreading her wings
Cottam opened the Owl gastropub in 2019 in Leeds' Kirkgate Market. While Home is very much Cottam's vision and her menus, the Owl played into the talents of her business partner Mark Owens, who had worked at the Star at Harome and the Box Tree in Ilkley.
The location was key for Cottam, who dreamt of injecting a bit of London's Borough Market into the city. She explains: "I think that Kirgate Market is one of the most beautiful buildings in the world, but it was just stuck in a rut in terms of reaching its potential, it didn't really have anything artisanal."
The Owl opened as a little restaurant within the market space, with a bar serving tapas to one side and was an "overnight success".
Unfortunately, repeated promises from authorities that the Owl could have its own entrance and not be restricted by the market's opening hours came to nothing and ultimately the location became financially unviable, so the concept has moved round the corner into the space originally occupied by Home.
Cottam describes the move as a "real blow". She says: "I really wanted to do something in the market because I really wanted to help revive it, I wanted to open in the market and be Queen of Leeds."
Cora restaurant and bakehouse was opened in the pandemic, Cottam says, because she "got bored". The business had taken on as much cheap debt as it could to get it through those tough times and decided it would either invest it or pay it back immediately.
As the third child Cottam expected that previous experience would mean a smoother journey, but she says it "came along a screaming brat". She adds: "It was conceived in a perfect way but the reality was that we had to hustle. Omicron hit us hard but, touch wood, we're flying now."
From Home's menu
Crab, lemongrass, rhubarb
Carrot, Champagne, thyme
White asparagus, chicken, truffle
Peas, Parmesan, elderflower
Prawn, lettuce, tomato
Scallop, lemon, coffee
Monkfish, curry, coriander
Pork, peaches, sweetcorn
Mango, coconut, pandan
White tea, mandarin, sorrel
Continue reading
You need to be a premium member to view this. Subscribe from just 99p per week.