Karen's Diner: restaurant group famous for rude staff plans UK expansion
A restaurant group famous for its rude staff who insult customers is planning further expansion in the UK.
Karen's Diner is advertised as an "interactive" theatrical experience with the tagline "we hate good service" and encourages customers to complain and "give it full Karen".
It is based around the internet meme which uses the name to describe an antagonistic woman who typically demands to 'speak to the manager' and uses her privileged position to belittle others.
The group was launched in Sydney, Australia in 2021 by Viral Ventures Global, a themed pop-up and events business, and now runs nine restaurants across Australia, with four openings slated for August. The UK's first permanent Karen's sites opened in Sheffield and Manchester this year.
Karen's will open a restaurant at Birmingham's Grand Central shopping centre on 1 September and is also looking at locations in Dublin and London.
Paul Levin, who oversees the operations of Karen's in the UK, Ireland and Europe and has a background in entertainment and theatre, said he was aiming to get "one or two sites in London open in the next 16 weeks".
He said that the restaurants were "complete nonsense and escapism" and "probably the only theatre where the customers are more nervous than the staff". Karen's is based around "straight, cold humour" and staff don't use bad language "for the sake of it", Levin added.
"When people arrive the greeter at the door will ask 'do you know what sort of restaurant this is?' and 99 per cent of them do. When it's families we usually pull one parent aside and warn the language can be particularly strong, which the kids always look delighted with.
"We then play up with the kids, so the staff will take their orders but ignore the parents completely, and the kids love it. That's the whole point of the humour."
Rules for staff
The restaurant group recently issued an apology after a staff member at its Brisbane restaurant insulted a visiting family and accused the daughter of having an account on OnlyFans, a subscription site known for users posting explicit material.
Karen's has strict guidelines for staff and its house rules include "no racism, no sexism, no homophobic comments, no body image comments, no ableist comments" and does not permit customers to touch or make sexual remarks towards staff.
Levin said all staff were required to read a corporate handbook and that team members had been fired when situations had become "unpleasant".
"It's about being rude and funny and not being abusive to people and making them feel uncomfortable," he said.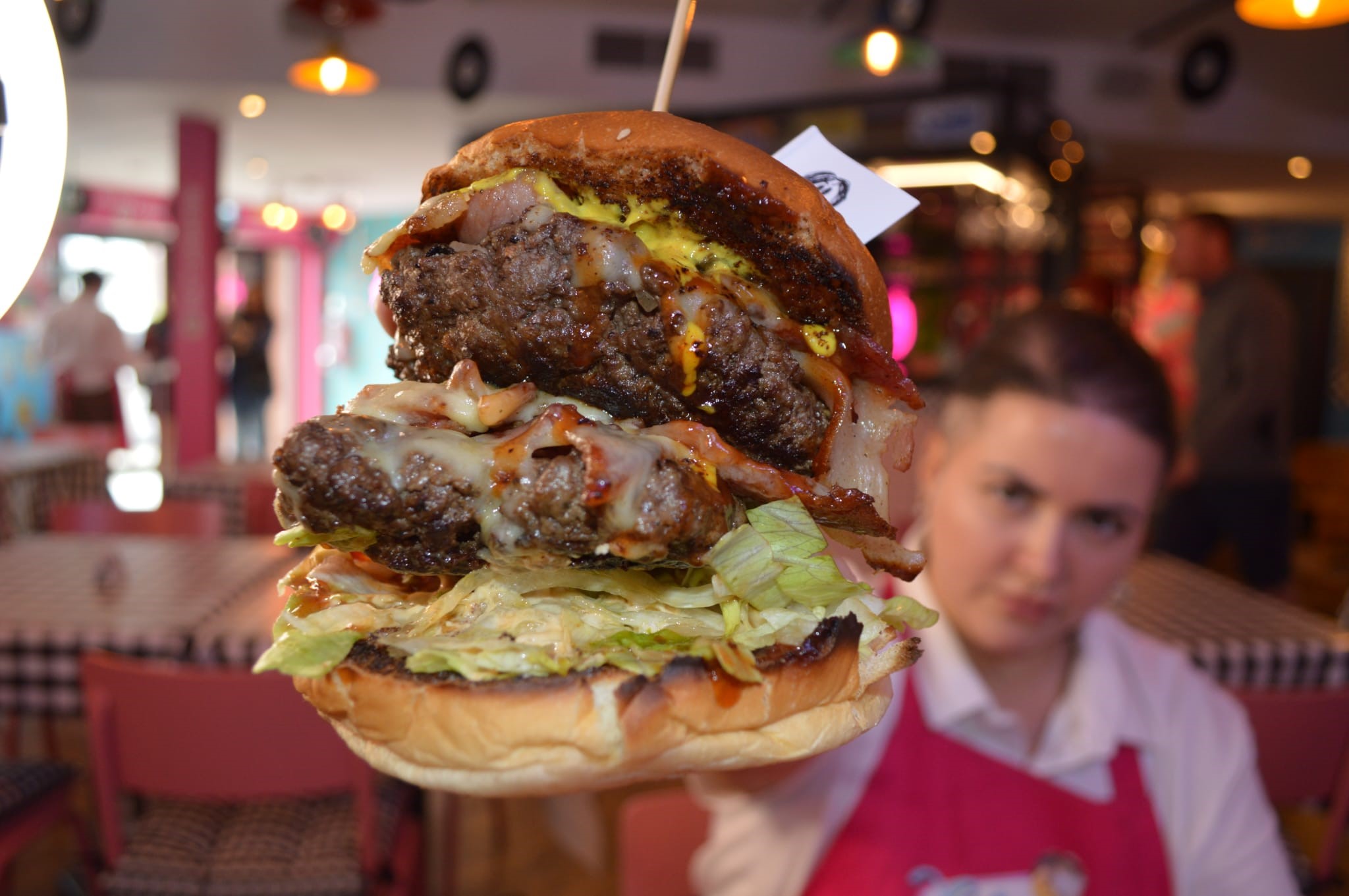 Many hospitality businesses are currently struggling to recruit but Levin said Karen's had no issues with staff shortages and paid "very much more" than minimum wage. A number of team members have a background working in both restaurants and theatre.
Karen's advertises as offering 'great food, rude service', and its New York-inspired menu includes burgers, chicken wings and hot dogs. "From a catering perspective…it's got to be good, otherwise there's no point," said Levin.
Further expansion
The group is on the hunt for more locations across the UK and is seeking sites which can accommodate a minimum of 70 or 80 covers.
Around 95% of its covers are typically pre-booked but its Birmingham restaurant will have a dedicated area for walk-ins, something the group plans to replicate in London.
Levin said: "In Birmingham we've been booking 1,800 seats per week for a month, and we're not open yet. Saturdays and Sundays in Manchester are booked way into the year and we're taking a lot [of reservations] for Christmas."
In the capital, the company started looking at sites in Romford before almost taking a site on Shaftesbury Avenue, but Levin said Karen's could work "really anywhere in London".
He added: "There are some people who are just not going to like it, but the chances are they won't come to the restaurant."
Continue reading
You need to create an account to read this article. It's free and only requires a few basic details.