The general manager of Lucknam Park in Wiltshire speaks to Emma Lake about his love for county house hotels and the importance of putting a smile on the face of every guest
What route did you take into hospitality?
My earliest memory of hospitality came from an uncle of mine. When I was still a child he told me about his experiences in hotels on a Greek island – he was always talking about how much he loved it. When I was 19 or 20, I was quite shockingly working in a McDonald's, back in Germany where I grew up, and as well as smelling of burgers every evening I quite enjoyed the buzz around it.
I studied hospitality management in Switzerland and then decided to go to England for a year, just to improve my English, and here I am 25 years later, still in England, so that one year didn't work quite the way I had planned. My first six years here were in London and as a 25-year-old there's nothing to dislike about London – there's all the nightlife and everything that comes with it. And then I moved into country house hotels.
I have always felt that Lucknam Park is more my type of hotel. I'm definitely a people person who loves contact with guests and staff. When I moved to the UK I moved around a bit and ended up here five years ago. I would pretty much describe it as my dream job, really. I always had a wish to be general manager of a really beautiful hotel and I'm very, very happy here.
What is it about country house hotels that really appeals to you?
I think it's the size, I actually have the time to get to know the customers and to interact with them and I do that on a daily basis. I love being in the breakfast room, clearing a few plates, asking 'how is everything?' and then doing the check-in and check-out. My desk is just behind reception, so I'm very close to the operation. It's just more personal.
Of course, the bigger chains have different ways of communicating with guests, but a general manager cannot possibly talk to 500 guests, it's impossible – but I can do that with 50 or 100 guests. I see most of them on a daily basis and I like that style a bit more.
I always tell new staff members 'you will make the difference'
What do you think makes a great hospitality experience for a guest?
The difference will always be the staff. I'm not going to say Lucknam Park is the most beautiful country house hotel in the country, as everybody will have their own opinion about that and there are lots of new hotels with very rich owners investing masses of money and they're beautiful, stunning properties that offer something new. So the difference will always be the staff. I always tell new staff members "you will make the difference". When you speak to the guests, you can pick up something that is quite important and possibly act on it. But the pure fact of interacting with the customers is what's always going to make the difference. People come to a country house hotel to relax and to meet people.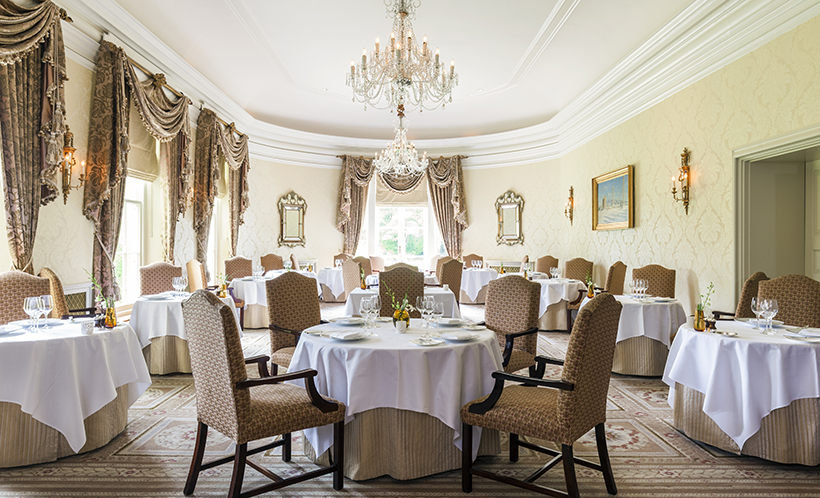 How do you engage and develop staff to deliver that?
All hotels have had to adjust in the past couple of years with the staffing crisis. I think one of the key elements is to keep your existing staff because you can spend as much as you want on training and development, but if they go after a few months, it's all gone to nothing really.
Keeping the staff you have is key and you can start building from thereon. We have obviously learned our lessons from suffering like every other hotel after the lockdown when there were no staff and we've changed a lot in how we see benefits and how we include staff in the success of the business.
We share bonuses after successful quarters with every single staff member, so everyone gets something. I think that it is very important to make the team feel they're part of what we're doing. We also have a staff quarterly meeting, where every department is invited and we have a presentation. We inform them what happened in the last quarter, the new projects in the hotel and the success stories and present awards, including the employee of the quarter.
I think the rest is about choosing the right management team, because leading by example, in my opinion, is still the best way of teaching and showing how things need to be done. That begins with myself and the owners, who are very passionate about this hotel and continuously invest. We all have to believe in this product and this then filters through to every single staff member.
You've obviously really enjoyed your career in hospitality – how do you think the industry can make itself more attractive to the next generation?
It is a very difficult question, because it is such a tough industry, especially for young people, because you do have to mostly work weekends and evenings. It is not the easiest choice, but like myself, coming here with very little knowledge of the language at that time, you can have a very lovely career path relatively quickly.
I did study but I think I made my way because I was always hardworking and always dedicated and always moved on. It's a career where you can actually get very high up with without having to study formally. There are so many examples in the industry of people who started as kitchen porters becoming directors. There's a progression for people who are dedicated and passionate and actually love the industry.
I think that is one thing we can really promote, because not everybody can afford to study. It is a lovely, very rewarding industry. You work very hard but people come and shake your hand at the end of the day and say 'thank you so much, you actually made a difference, you made our visit'. That is beautiful, you actually make somebody's life better for the period that they've been here.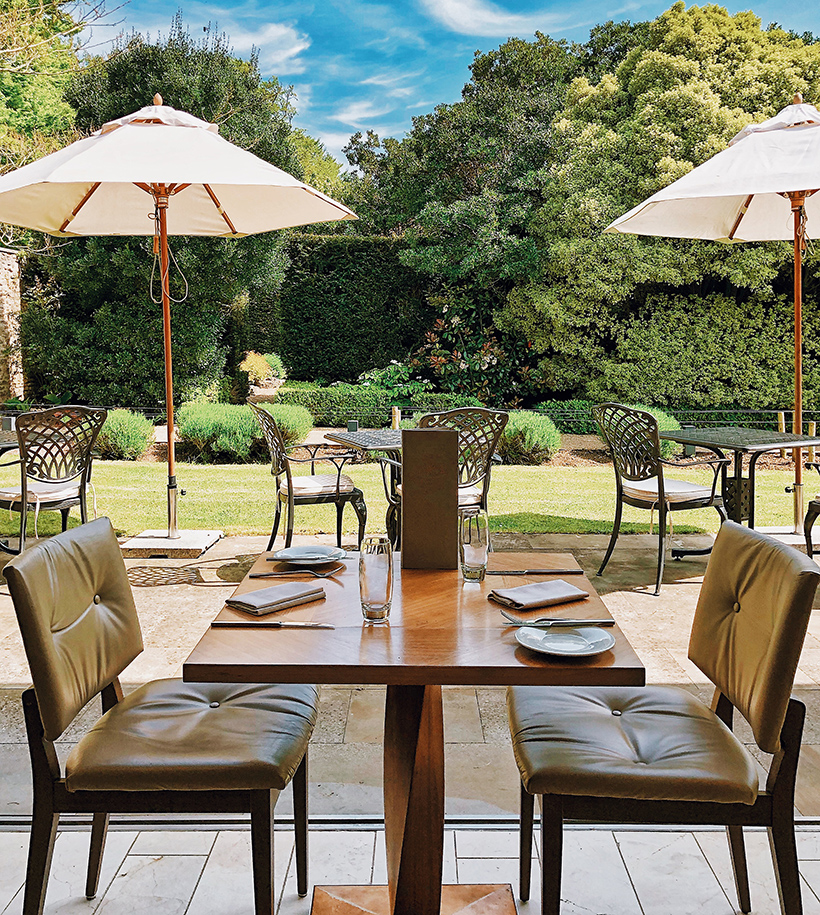 As you say, hospitality is a demanding industry, so how do you maintain a work-life balance?
I'm probably not the best example. I never feel like 'oh, God, I have to go to work'. Yesterday was my day off, and I still came in for two or three hours, because I just wanted to do some bits and pieces. I have always enjoyed working.
But there are, of course, lovely things that come with a job once you have reached a good level in the industry. You can always ask other hotels if you can come and stay with them and then they can come and stay with you. We're also members of Relais & Chateaux and Pride of Britain, which means we have a staff rate and can experience other hotels for a fraction of the cost normal guests would pay. Also, I'm involved with so many beautiful things – the food and beverage one can enjoy, either within our hotel as a staff member or in the properties that work with one another. I think that is a nice thing we can do and it certainly takes away from the pressures of the everyday.
On a more personal basis I play guitar, although not so much lately, and I love relaxing with that and forgetting everything else around the world that is happening, and I also like to go for some nice walks in the countryside. As I said, I'm maybe not the best example, but I certainly always make sure that my senior team and the people who are directly reporting to me have time to enjoy themselves.
I'm afraid I'm going to bring you back to those other things happening around the world. You've worked through several periods of economic hardship and recession before, how are you preparing for this one?
I think making each and every guest happy is the key to success. We're fully aware that it's never going to happen perfectly – sometimes we make a mistake or there are guests that simply cannot be made happy – but to have the aim to make every single guest happy, that will always secure you. As long as you look after your customers and your staff you will always be a step ahead.
Crisis will come and obviously you have to adjust every time – you need to adapt to everything as it happens. But if you have a base of loyal customers and loyal members in the team, I think there will always be a way to overcome those challenges, because you have that base in the structure.
How have you seen consumer habits change and do you think there's further change ahead?
During the travel restrictions obviously people's holidays were primarily in the UK and I think a good number enjoyed it and they have kept coming back, and maybe now for a day or two longer, which is a very good thing.
Every hospitality business, I think, benefited from being able to maintain their rates a little bit more than they used to in the past. I'm not sure how long this is going to last, but it seems from checking with my colleagues in the industry that suddenly everybody is able to maintain the rates a little bit better, which is quite helpful.
Occupancy this year is lower, but because the rates are a little bit higher, we're still in a position to make some profit and then reinvest in the business. I think that was a good sort of positive outcome, if there is such a thing as a positive outcome of the pandemic, but with where we are now, this is now very, very helpful, because we don't have the staff and we can't open the restaurants as often as we like. Therefore, with less guests to be able to maintain our business success, I think it's quite amazing, but I don't know how long it's going to last. We'll have to see.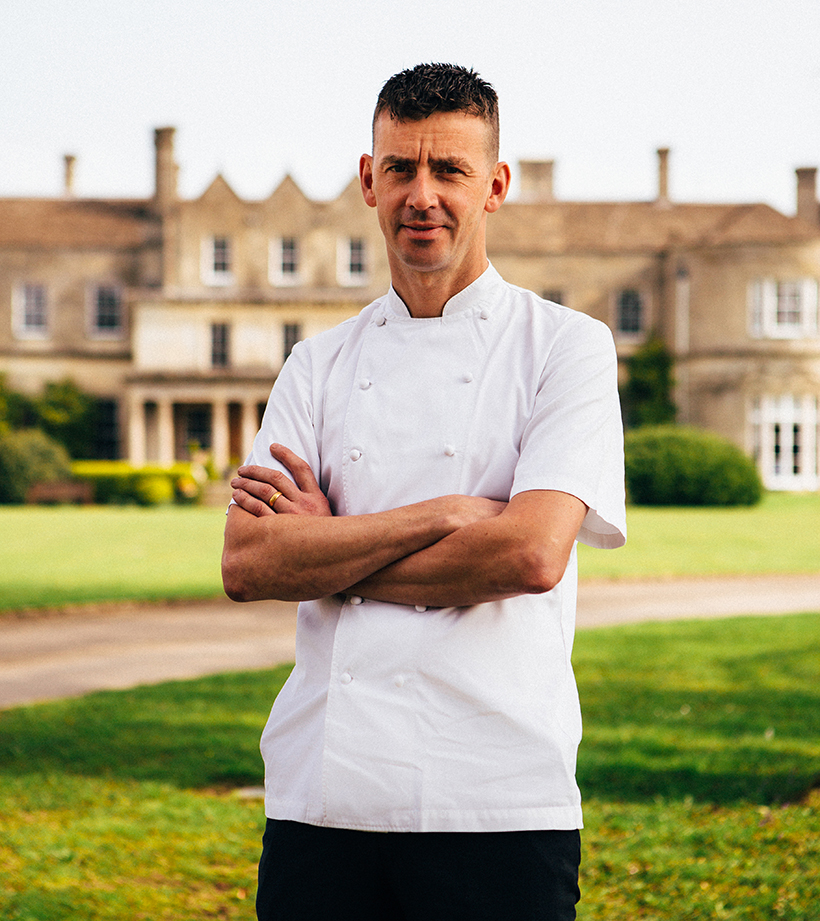 When does the festive rush start for you at Lucknam Park?
It starts from the beginning of December, with a few smaller groups and smaller parties. Then for Christmas and the New Year we have residential packages, which are always fully booked. In fact, most of the guests book when they depart for the following year. We have seen families growing up here over the years and seen children becoming teenagers and then adults. It's quite a nice atmosphere of familiarity.
What does the future hold for Lucknam Park?
Two more cottages are being planned at the moment and we're also considering an extension of our brasserie to increase capacity there. Also, because November is a little bit quieter, we've been doing some redecoration and we have also started looking at our sustainability quite intensively. We have taken various steps in the last few years, but we're now very focused and have our own green committee. We're potentially looking at solar panels on one of our listed buildings and various other projects.
About Lucknam Park
Lucknam Park, Colerne, Chippenham, Wiltshire, SN14 8AZ
Bedrooms 42 individual rooms/suites and seven cottages
Restaurants Restaurant Hywel Jones (one Michelin star, 50 covers); The Brasserie (46 covers)
Owner Lucknam Park Hotels
General manager Sakis Dinas
Executive chef Hywel Jones
AA rating Five red AA stars
Continue reading
You need to be a premium member to view this. Subscribe from just 99p per week.