Choose quality over quantity, says Britvic in its Soft Drinks Review
Operators should focus on premium drinks and making customers feel special to attract post-Covid trade, says soft drinks firm Britvic.
The combination of missed occasions with friends and family during lockdown and concern about the rising cost of living means consumers are planning to eat and drink out less often, but will be looking for memorable experiences when they do, said Katy Watts, head of channel development (foodservice and licensed), at Britvic.
Watts was speaking at the launch of the company's Soft Drinks Review 2022, which uses CGA data to spotlight the trend toward premiumisation. In the foodservice sector, frequency of soft drinks purchase dropped by 15.7% in 2021 compared to a year earlier, but average spend per trip rose by 10.5%.
In the licensed sector, soft drinks grew in value and volume, up by 60% in value and 53.8% in volume in 2021 compared to the year before. However, soft drink volumes in the sector were still 300m litre lower than in 2019, the last full year before the pandemic.
Watts also spotlighted the continued growth of cocktails, which now account for around 10% of all drinks sales in venues which sell them. The popularity of serves such the pornstar martini and mojito is now outpacing that of the simple gin and tonic, despite the 'gin boom' of the past decade. "This is more evidence of consumers looking to make going out occasion more special," she said.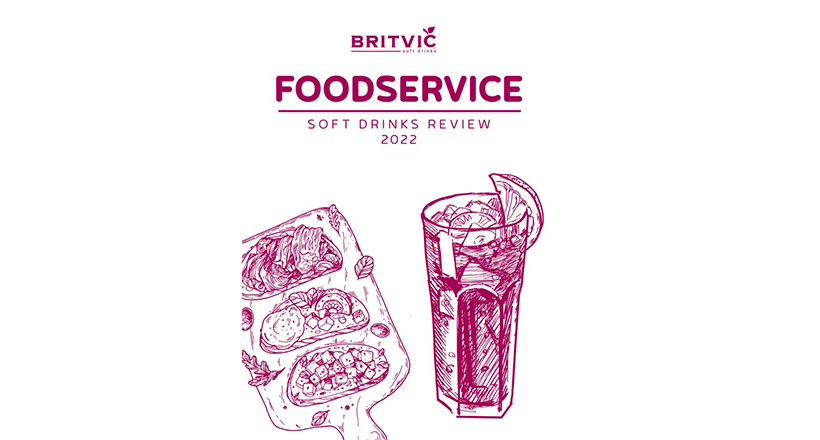 As going out becomes less frequent, the opportunity for mainstream operators comes through the continued growth of delivery, said Watts. "Foodservice has become a part of people's everyday lives as more options and delivery services have emerged, making it more accessible and permissible for people to order-in the brands they'd buy from when out of home."
The fact that soft drinks are only ordered as part of a restaurant delivery on one in five occasions means "there is more room for growth within the format, especially when it comes to meal deals. This represents a big opportunity for added soft drink sales."