Create a buzz with the story behind your coffee
The average at-home coffee drinker is now a discerning amateur barista, so they need a special experience when paying for a cup. Ian Boughton looks at how the story behind the bean sells your brew
Interest in out-of-home coffee is back. In lockdown, as consumption shifted to the home, retail coffee sales soared and cafés closed down. down. But with relaxation on restrictions, a turnaround began and one of the UK's big three café chains has spoken of hitting 90% of its pre-pandemic business.
But with cost of living price rises everywhere, we may have to work harder to make the most of what used to be an 'affordable luxury'. So the coffee brands are telling hotels and bars to create a coffee 'experience' where they shout about their coffee.
Customers notice this, says Steve Jones, managing director at Wyboston Lakes Resort in Bedfordshire: "We've seen that if the coffee isn't branded, customers don't believe it's any good, so we carry Paddy & Scott's branding throughout the hotel."
The shift is back to out of home, agrees Ross Schofield, commercial director at coffee company Lincoln & York. "As restrictions eased, out-of-home coffee sales went up 76%. A key factor for consumers choosing where to get their coffee is variety. We've seen this start to happen with Starbucks' 'blonde' variety, and high street coffee shops offering guest roast options. So adding options may set you apart from the crowd and tap into a wider customer base."
Now the café culture is booming, notes Richard Lowry, head of coffee at Bidfood, developing the coffee occasion is a good idea: "While providing breakfast and morning snacks are great, how about changing up your offer for the evening, and switching croissants and pastries for olives and tapas? And showcase all this through social media."
Social animals
It was the experience of socialising in a comfortable setting over coffee and cake that customers missed, says Anna Clapson, insights manager at Creed Foodservice. "It is not just that they could not replicate barista coffee at home, but that they want to enjoy coffee as an experiential activity. Providing this again will result in increased appreciation."
And, she adds, other customer expectations have changed. "Working consumers who embraced hybrid working have become 'coffee roamers' – they no longer commute past the same coffee stop each day. Many more now use coffee sites as workspaces for a few hours."
"The trade needs to provide high-quality coffee moments at all touchpoints, whether in a bar or in a bedroom," says Stuart Holmes, managing director at coffee supplier Illy. "After customers have perfected their at-home coffee through lockdown, they now expect barista-style coffee at all times. Hospitality can't get away with low-quality coffee any more."
And it's not just espresso, says Rosanna Nibbs Senise, co-founder of supplier Piqant. "Customers' quality expectations have increased, and with this has come a new level of demand for speciality coffee and alternative brewing methods. Your menus need to reflect this – we expect to see more filter coffees on the menu, to give experience alongside great taste."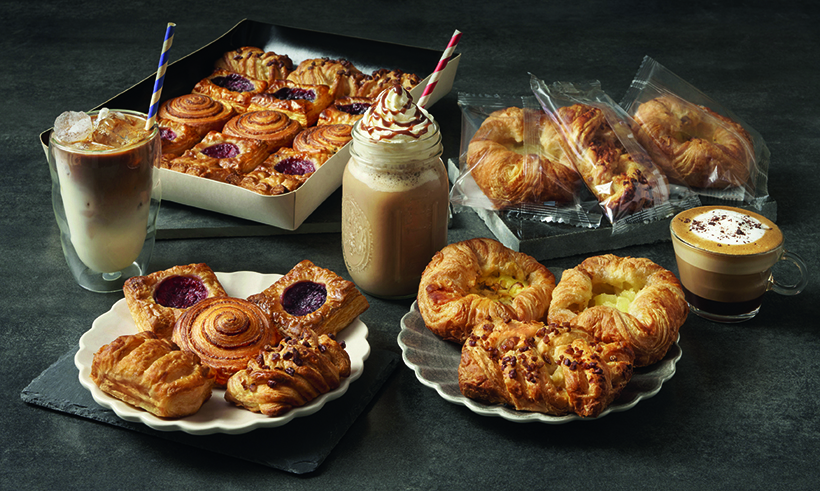 Bags of flavour
Better in-room coffee is being demanded too, adds Kelly Wright, brand manager at Taylors of Harrogate. "Customers who have traded up their home coffee means their tastes out of home have also been affected. This signals a need for a more premium coffee experience, and now we find that hotels like to use Taylors coffee bags in-room, instead of a traditional instant formulation."
It was guests' expectations that forced hotels to consider speciality coffee, says Kenji Quéva, manager at Page8 hotel in London, whose coffee is by Assembly. "We believe artisanal coffee should be a staple on any lobby or restaurant menu – if Starbucks and Costa can do it, then any establishment built around service and hospitality should do it better!
"This goes far beyond just giving tasting notes and bean origins – we now have an ever-changing menu with seasonal roasts and curated drinks, while still keeping the classic coffees. We are targeting those who see the added value around our cup of coffee with a story."
That coffee with a story is vital, says Lynsey Harley of Modern Standard, so go off-menu. "The off-menu drink seems the most creative to have, either a guest coffee that you need to ask the barista about, or as in our café in Edinburgh, the 'secret vanilla latte'."
This tactic forces the customer into a conversation, giving the operator the best chance to upsell. And there is no story quite like coffee with CBD, says Alex Tofalos, director at CBD One Shot. Seeing CBD on a coffee menu is such a talking point that a typical coffee house client reports one in 10 of his customers ask to try it, and their word of mouth has brought new customers in.
"Public opinion is ahead of the trade here – young consumers in particular have taken to CBD with enthusiasm, but despite the demand, it has been difficult for operators to handle because CBD oil doesn't mix well with other liquids. We have created a formulation that can add a shot a time to any drink."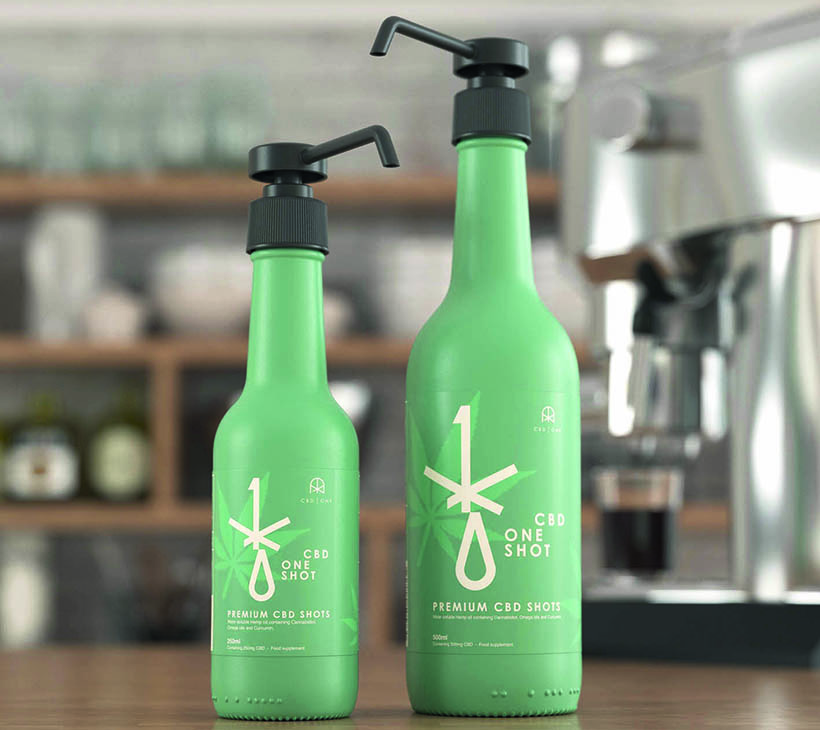 A good story works, agrees Stuart Wilson, founder of the Lost Sheep roastery in Whitstable. "Of our trade customers, 80% 'show off' that they are part of our wholesale family, from using something as simple as our logo on their menu to a full paragraph celebrating what we do. Clients consider it almost a badge of honour to serve Lost Sheep coffee – the result is a large increase for us in the hotel and B&B sector." The cost of caffeine
Whatever the story, the big headache for operators is the pricing of coffee, both in sourcing and then in pricing to the customer.
"With the price increases that operators are experiencing, are they finally ready to raise their price per cup?" asks roaster Paul Meikle-Janney of Dark Woods in Yorkshire. "If you look up menus from some years ago, you find hardly any price increase at all, not even to reflect the dramatic increases in coffee quality and ethics."
A trade research house says customers will pay extra for quality coffee. But realistically will customers accept a price increase, and if so, how much?
At UCC, this issue is covered under Coffeeworks, a training platform which takes staff beyond making good coffee and into the commercial understanding of what drives revenue.
"Discretionary spend out-of-home will become even more competitive, and all sectors of hospitality will have no option but to revisit their selling prices," says Calvin Rowe, managing director at San Francisco Bay Coffee in South Wales. "After two years of consumers using their home machines more than ever, offering a great coffee experience is more important for the hospitality trade – it will be the coffee experience that will drive repeat sales and loyalty."
"Coffee prices have generally been stable in recent years, but since 2019 there has been a near 400% increase in shipping costs," explains Jon Reed, managing director at Paddy & Scott's. "During 2021, coffee prices hit a 10-year high, packaging costs shot up by more than 20%, and don't get us started on the hikes for compostable takeaway cups.
"We will all see rising prices; in our own cafés, the average cup of coffee has increased by 40p in the last year. It would be easy to mitigate this by reducing quality or stepping back from sustainable packaging, but that's not what we are about, so Paddy & Scott's is seeking to help customers drive the 'coffee experience' and encourage that second cup upsell. Storytelling has never been more important – operators can use stories such as our Lunch Box programme, where every bag of coffee funds a school meal in coffee-growing regions."
Customers will understand this, says Cemal Ezel, founder of social enterprise Change Please, whose coffee is distributed through Brakes and Bidfood.
"All our profits go into lifting people out of homelessness, so the more we make, the more we help. We have resisted price increases for six years, but with the raw coffee price doubling, we have been forced to do so for the first time – fortunately, our customers understand, as they see the bigger story of what we do as an organisation."
"Consumers are looking for stories, experiences, socialising and connecting, rather than simply the coffee," agrees David Cutler, Lavazza's head of training. "The consumer is prepared to pay a premium price, but how much is relative to the experience on offer? Lavazza's flagship store in central London has been created as a best-in-class showcase for new trade ideas: we host meetings to show clients the 'coffee experience' elements that will work in their business.
"The hospitality trade must focus on heightened coffee experiences."
Suppliers
Bidfoodwww.bidfood.co.uk
Border Biscuitshttps://borderbiscuits.co.uk
CBDOnewww.cbd-one.co.uk
Change Pleasehttps://changeplease.org
Creed Foodservicewww.creedfoodservice.co.uk
Dark Woods Coffeehttps://darkwoodscoffee.co.uk
Illywww.illy.co.uk
Lantmännen Unibakewww.schulstadbakerysolutions.com
Lavazzahttps://www.lavazza.co.uk
Lincoln & Yorkwww.lincolnandyork.com
Lost Sheep Coffeewww.lostsheepcoffee.com
Modern Standard Coffeehttps://modernstandardcoffee.co.uk
Paddy & Scottshttps://paddyandscotts.shop
Piqantwww.piqant.co.uk
San Francisco Bay Coffeewww.sfbaycoffee.uk
Taylors of Harrogatewww.taylorsofharrogate.co.uk
UCC Coffee www.ucc-coffee.co.uk
Continue reading
You need to create an account to read this article. It's free and only requires a few basic details.