Suppliers know that free-from food is ordered for both lifestyle and medical reasons, and they are responding with near-identical products that make it easy to offer a great menu to all
Whether it's vegan, vegetarian, pescatarian, gluten-free, allergen-free, halal, kosher or something else, more people than ever are citing special dietary needs when eating out.
In fact, 52% of UK adults report avoidance of some foods or ingredients in their household, and 63% of under-25s say they are more likely to avoid certain food groups or ingredients, Mintel data indicates (Free-from Foods, UK, February 2021).
Legislation is also moving in, with Natasha's Law on allergen labelling for packaged foods making operators more conscious of consumer needs, particularly the terrifying prospect of a customer going into anaphylactic shock.
Of course, restaurateurs want to keep the customer safe and satisfied, but catering for special diets is not free from challenges. Leaving out key ingredients, such as gluten or butter can affect taste, texture and functionality, whether that's with pre-bought products or those made on-site. And then there are the challenges of offering diverse menu options in an economic climate where operators are striving to streamline menus for efficiency and cost saving requirements.
Opt for free-from options of popular products that will appeal to all customers, not just those with dietary requirements
So how can foodservice operators incorporate the right special diet options in menus, whether diet or allergy friendly, ethical or sustainable, while avoiding menu proliferation?
Bidfood nutrition and allergen manager Samantha Mollart says that having to facilitate niche dietary options may seem overwhelming at first, but a few simple adjustments can seamlessly enhance the food offering for businesses wishing to provide for special diets.
A simple tip is to allow dishes on menus to be varied, either through the concept of "build your own" or by allowing ingredients to be swapped out, such as "gluten-free option available" or "add protein".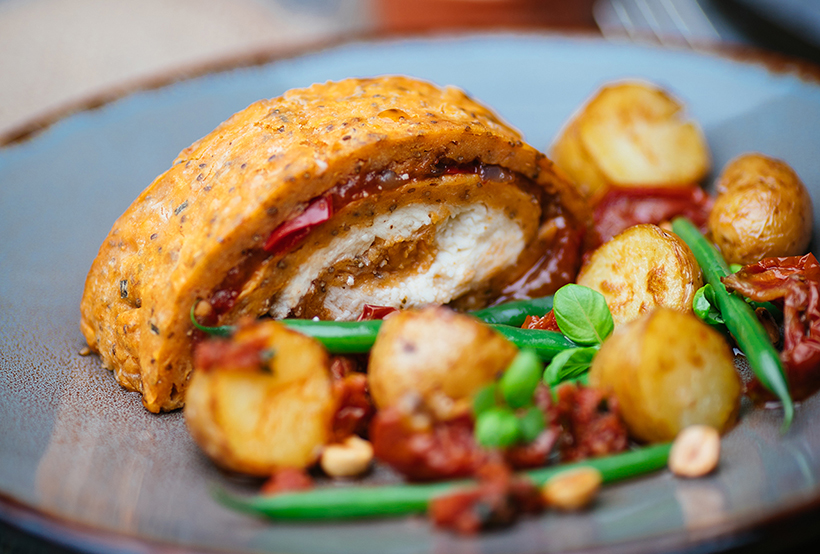 Ensuring that at least one dish can meet a few food requirements is a useful menu solution, Mollart advises. Minimising allergens on a menu is sensible, for example, removing nuts from a recipe also reduces the risk of cross-contamination back of house, she says.
Caterers could also create sub-menus for specific diets, Alison Smith, global product developer for Mars Food suggests. "By doing this, a caterer is going the extra mile to make their customers feel important." However, there are two schools of thought here, as Gordon Lauder, managing director of frozen food distributor Central Foods sets out. "Where possible, opt for free-from options of popular products that will appeal to all customers, not just those with dietary requirements. This helps avoid stigmatising customers who require free-from choices," he recommends.
Having plant-based items on your menu as standard, suitable for both vegan and vegetarian diets, removes the risk of an incorrect product going out to the customer, adds New Forest Ice Cream director Niki Jenman.
How to serve meatless products
There probably isn't a bigger current consumer food trend than plant-based eating, whether due to animal welfare or environmental concerns. Mintel data shows that 91% of all Brits are still meat eaters (Menu Trends, UK, February 2022), with only 5% strictly following a vegetarian or vegan diet. However, two in five meat eaters have reduced or limited their meat consumption in the past six months.
Meatless Farm UK and Ireland aims to offer something for everyone across a range of cuisines, says managing director Michael Hunter, and it has been working with on-trade and industry catering partners. "We have found that where the plant-based meat category was previously limited to burgers and sausages, our range, such as new plant-based chicken breast, a soya-free UK first, and mince and meatballs, gives chefs far more scope to be creative to suit different tastes and cuisines," he says.
Putting more meat-free options on menus across all areas of catering is critical to health and the future of the planet, he adds. Consumer diets may well be driven by environmental concerns, so operators need to be aware of the sustainability credentials of ingredients used to make vegan and vegetarian meat alternatives, Lauder says: "Soya sourced from overseas can be grown on land that contributes to the deforestation of the rainforests," he says. The soya used in Central Foods' recently launched KaterVeg! vegan range is organic, non-genetically modified soya grown in established agricultural areas in the EU, he adds.
Taste the difference with free-from food
Caterers are also being helped along with a flurry of activity in new product development from suppliers. Michelle Younger, marketing manager at Horlicks, says that thanks to recent flavour-focused developments in the free-from category, caterers can now match the taste and even texture of original versions. Horlicks has, for example, developed a vegan-friendly malted drink recipe to cater to vegans and those with dairy allergies.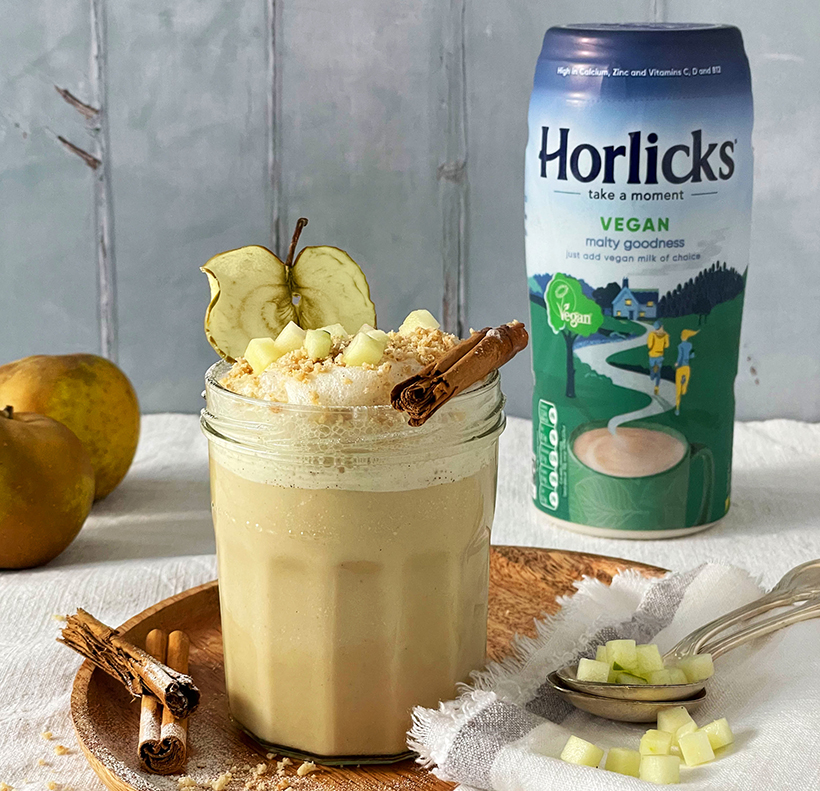 Younger adds: "It is easy for caterers to offer a wide range of free-from options as all corners of the industry have embraced free-from demand by introducing specialist products."
And packaging is also being updated, for example, Ben's Original Professional and Dolmio Professional have recently redesigned its foodservice labels so that caterers can clearly identify nutritional credentials and allergen advice.
Gluten is one of the 'big eight' major allergens, alongside eggs, fish, milk, peanuts, shellfish, soybeans, and tree nuts, and one of the original allergens that suppliers set their sights on as an NPD opportunity. For example, a recent launch from Lucky Boat is rice vermicelli noodles, a gluten and allergen-free product prepared from rice that is an easy switch from wheat-based noodles.
Joel Carr, development chef at Young's Foodservice, comments: "For chefs, it's important to ensure that there are gluten-free options on the menu, and Young's Foodservice has fish fingers available in gluten-free variants, with a crispy rice crumb. This is especially important with fish finger sandwiches being a staple on many casual dining menus."
Another supplier to embrace gluten-free is French pâtisserie company Tipiak, which has invested in a dedicated unit to produce gluten-free macarons, which are sold as thaw and serve products.
"Our gluten-free French macarons are ideal for all customers, not just those with dietary requirements," says Marie-Emmanuelle Chessé, international development project manager at Tipiak.
The special diet frozen sector has expanded massively, which makes it much easier for caterers to serve customers who have dietary requirements, adds Lauder of Central Foods.
"Pre-prepared free-from frozen products are a particular bonus for caterers working with reduced prep areas for free-from menu items. They reduce the number of touchpoints needed to prepare the dish in the kitchen, thus helping to cut the chance of cross-contamination. They also help to cope with unexpected demand," he says.
Challenges with special diets
Accommodating the various dietary requirements of customers certainly presents practical challenges in the kitchen, and Merrychef has developed a range of colour-coded accessories to help caterers cook different items, without having to clean down equipment in between. Green cooking trays or liners can be used for vegetarian or vegan food and purple accessories for allergies, for example.
With the rise in special diets, restaurants also need to be aware of staff training needs, adds Mollart at Bidfood. Processing dietary requirements correctly and appropriately to ensure the right food is being delivered can't be underestimated. This includes how the information is sent to the kitchen, with ideas such as tracking food requirements on receipts being adopted by many caterers.
Technology also provides a solution to plan menus, order supplies and present dietary information direct to the customer, says Henry Seddon, managing director at technology provider Access Hospitality. Suppliers load allergen information, as well as nutrition and ingredient data against each of their products. This is automatically shared across the system to front of house, enabling the team to impart details to customers, giving them the confidence that the data is accurate.
Being inclusive of all dietary needs is key to gaining consumer trust and repeat orders, suggests Michelle Butler, co-founder of health foods company Good4U. "It's important for caterers to have a sense of responsibility and care when it com es to dietary requirements, particularly with special diets becoming more visible."
Consumers want to sit at the table in confidence that their dietary request is being managed appropriately, and accommodating these consumers is a win-win, says Mollart at Bidfood. Special diet customers usually arrive as part of a group and often dietary requirements are a deciding factor in where that group chooses to eat. Offering a variety of options will then help win the group's repeat custom over less flexible competitors.
So, caterers are well advised to make themselves visible and promote any special dietary options offered on social media and websites as well as on the menu and point of sale. Building a reputation as a venue that can accommodate a range of different dietary needs is the way forward as special diets proliferate. And tapping into this sector can be done without throwing the budget out of the window.
Continue reading
You need to create an account to read this article. It's free and only requires a few basic details.