On the hunt for the KP of the Year 2022
Efficient and hard-working kitchen porters are the engine behind every successful kitchen, and The Caterer and Winterhalter want to recognise their skills in the KP of the Year competition
The 2022 KP of the Year competition is well under way and already attracting entries across all sectors of the industry.
One lucky kitchen porter will win a prize package that includes the coveted KP of the Year trophy, a piece of Winterhalter kit worth up to £8,000 for the winning KP's employer, £1,000 cash and a celebratory meal with friends and family in a casual-dining restaurant of the KP's choice.
Organised by The Caterer and launched in partnership with warewash specialist Winterhalter in 2013, the KP of the Year competition has attracted hundreds of entries and was created to recognise the unsung heroes of the kitchen brigade.
Davie Fleetham, BaxterStorey's kitchen assistant at the Royal Bank of Scotland (RBS) site in Edinburgh, won the competition in 2019. His winning tactics included supporting the team by baking bread and scones for customers, helping with breakfasts and working on the counters during holiday periods.
The veteran ex-forces kitchen assistant was also awarded an RBS Dedication to the Business award and was described by his head chef Jim Jawor as a "kitchen angel".
Stephen Kinkead, managing director of Winterhalter UK, explains: "We could never have imagined how strong this competition would become when we first came up with the idea nine years ago. Given the current staffing climate, it has never been more important to acknowledge our KPs.
"Our previous winner, Davie, shone through from the beginning as a real trouper, someone the entire team respects and recognises. He is the epitome of what a winner should be."
A chef's view on a KP
Simon Young, executive chef, Rosewood London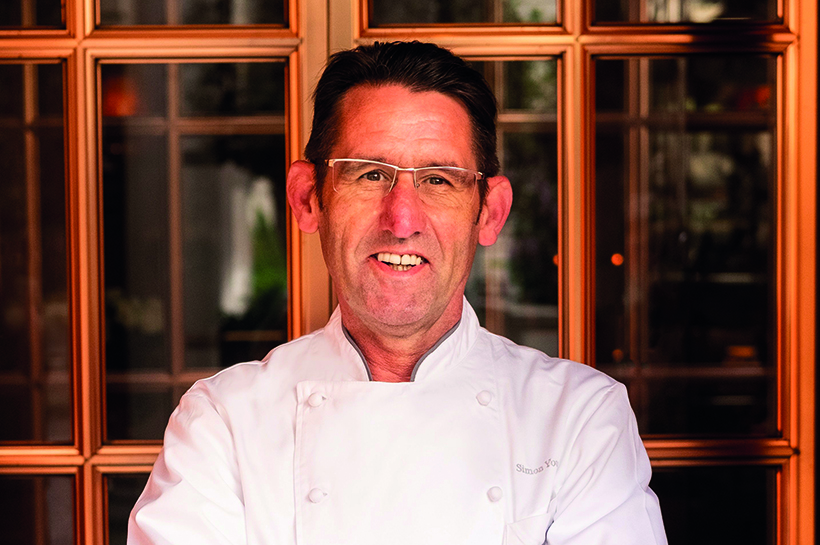 "Good kitchen porters are invaluable in a professional kitchen and are an important part of the culinary team.
"A good kitchen porter is worth their weight in gold, carrying out fundamental tasks that are essential for the smooth running of a kitchen. The job isn't always glamorous – kitchen porters are often unsung heroes of restaurants – but many go on to have successful careers in catering as a result.
"The best kitchen porters are enthusiastic, hardworking and efficient, have the ability to pick up tasks quickly and to work under their own supervision. The ability to adapt well to the kitchen environment is important too for those looking to move forward in the industry. During my 40 years in the hospitality industry, I have seen many keen kitchen porters grow into senior chef positions.
"The KP of the Year competition is a great initiative. It's a great way of recognising our unsung heroes in an industry where chefs get so much kudos and limelight, and their success is often down to well-run kitchens looked after by the KPs. Retention of these superstars is also an important part in making a kitchen successful. I strongly believe in treating all colleagues in a way you would like to be treated. This is the most important part of keeping a good stewarding team motivated and making them feel they are part of the kitchen team, not a separate department. Everybody deserves a good rate of pay, quality uniforms, staff meals and, above all, a nice working environment with opportunities to grow.
"Kitchen porters are often forgotten when a restaurant achieves an award such as a Michelin star or AA rosettes, but many of these awards would not be possible without the KP's hard work."
Join in the fundraising on KP Day
This year's KP Day on 22 June will celebrate the importance of kitchen porters as well as raise funds for industry charity Hospitality Action.
For every picture of a KP posted on Twitter or Instagram on the day, Winterhalter will donate £2.50 to the charity, up to a maximum of £500.
"KP Day is about having fun while raising the profile of hardworking KPs across the UK," says Stephen Kinkead, managing director of Winterhalter UK. "In past years we've had some great pics that have raised a smile and in turn have raised much-needed cash for Hospitality Action."
Mark Lewis, chief executive of Hospitality Action, says his team is "hugely" grateful to be chosen as the nominated charity for National KP Day. "Thanks to supporters like our friends at Winterhalter, we're able to transform the lives of many hospitality people who have fallen on hard times."
Everyone can join the KP Day fun, from hotels to schools, pubs and restaurants – anywhere there is a KP, To take part, simply share a picture of your kitchen porters on Twitter or Instagram with the hashtag #kpday. As well as adding to the Hospitality Action funds, each photo of a kitchen porter will also be uploaded to the KP gallery at KPoftheYear.com.
How to enter KP of the Year 2022
The judges are looking for KPs who stand out from the crowd. They will make life easier for everyone, have the team at their heart and inspire the whole brigade.
The KP will demonstrate that they go above and beyond their day job, with good integration within the front of house and kitchen teams, and evidence of going the extra mile.
Every KP put forward will receive a KP of the Year bespoke Oliver Hardy apron from Winterhalter UK, and the three highly commended KPs will also receive a cash prize.
To enter the competition, go to www.kpoftheyear.com