The latest restaurants, bars and hotels to open their doors across the UK in November 2022
A new month brings new hospitality openings across the UK and we're here to round them up for you. From Cornish cafés to Glaswegian gastropubs, there are plenty of new eateries and accommodations for you to check out very soon.
Find out the new openings below
Send info on your new opening to openings@thecaterer.com
North Taproom, Birmingham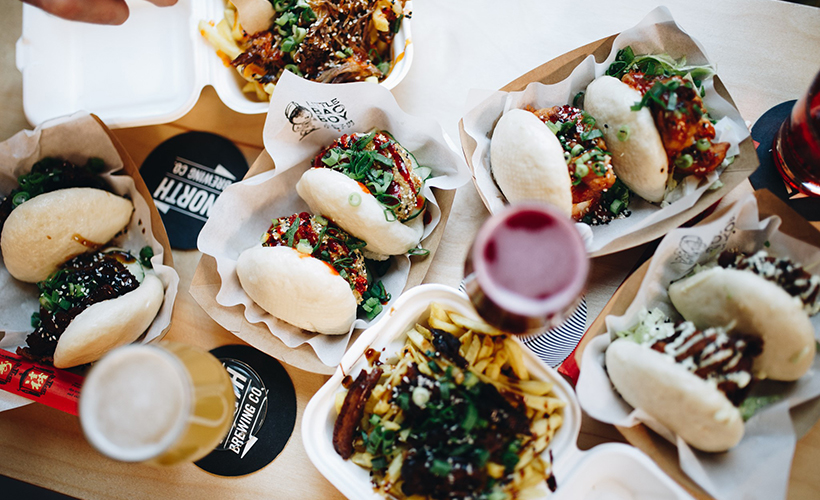 Independent Leeds-based brewery North has opened North Taproom in Birmingham, marking the group's first venture outside of Yorkshire. The Taproom has 24 draught lines and has collaborated with Asian street-food restaurant Little Bao Boy for its food offering.
Opened 25 November
Typical dishes Beef brisket bao; oyster mushroom bites
Address Unit 1 Snow Hill, Birmingham B4 6GH
Website www.northbrewing.com
Faim, Euston, London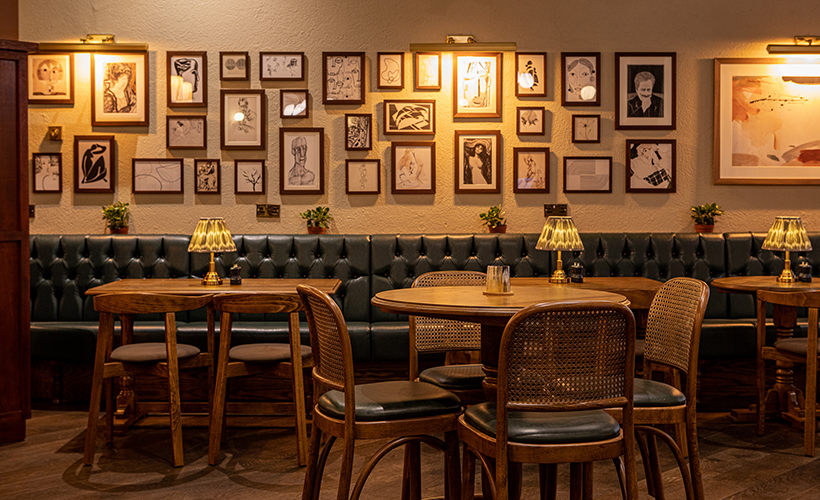 Punch Pubs has opened Faim, a new café, bar and co-working space in London's Euston. The hot-desking offer includes unlimited tea and filter coffee, a pastry for breakfast and lunch for £15. Juices, smoothies, cocktails and wines will also be available.
Opened 16 November
Typical dishes Crushed avocado, sourdough; streaky bacon, maple syrup pancakes
Address 26 Tolmers Square, London NW1 2PE
Website www.inthefaim.com
Taku Mayfair, London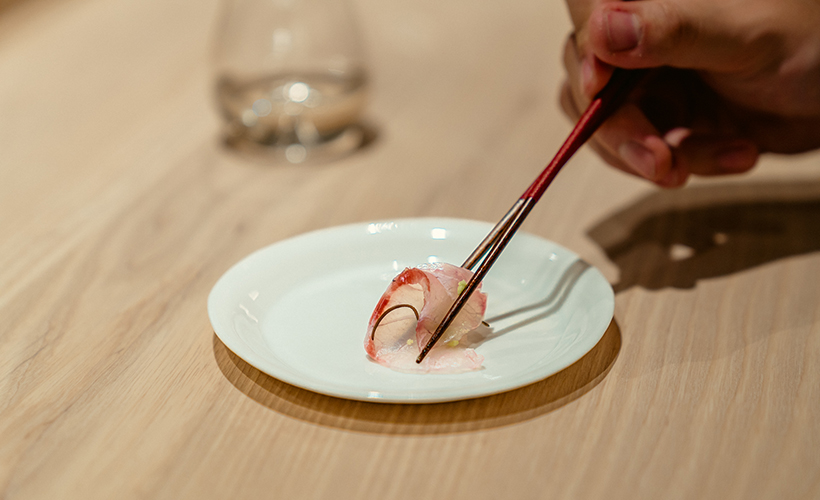 Japanese omakase restaurant Taku has opened in London's Mayfair. Chef Takuya Watanabe offers a daily-changing tasting menu prepared in edomae style. Three menus – lunch (£180), signature (£280), and prestige (£380) – are available at the 16-cover restaurant.
Opened 16 November
Typical dishes Toro caviar; truffle
Address 36 Albemarle Street, London W1S 4JE
Website www.takumayfair.com
Ciao Edinburgh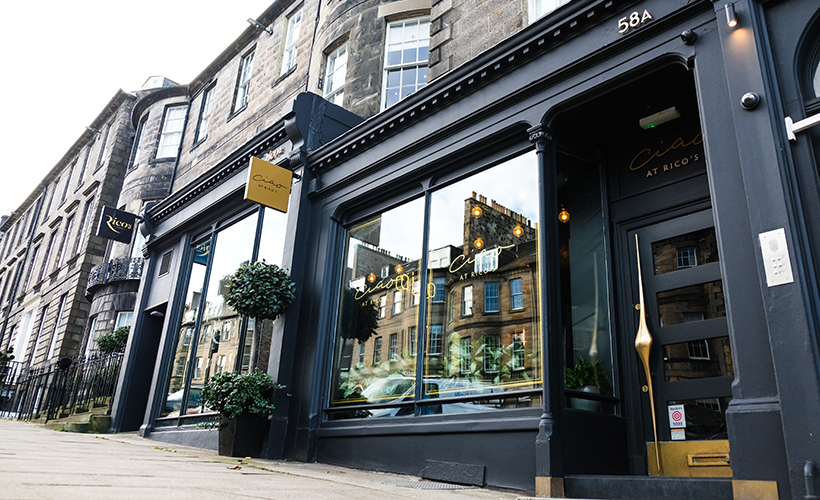 Tuscan-inspired cocktail bar Ciao has opened in Edinburgh. Located within Rico's Ristorante, it offers a range of Italian aperitivo-style cocktails alongside a casual two- or three-course lunch menu. An all-day bar menu is available.
Opened 11 November
Typical dishes Puliga buratta with nduja and fennel crackers; beef Barolo lasagna
Address 58A North Castle Street, Edinburgh EH2 3LU
Website www.ciaoatricos.co.uk
Morty and Bob's, Kensal Rise, London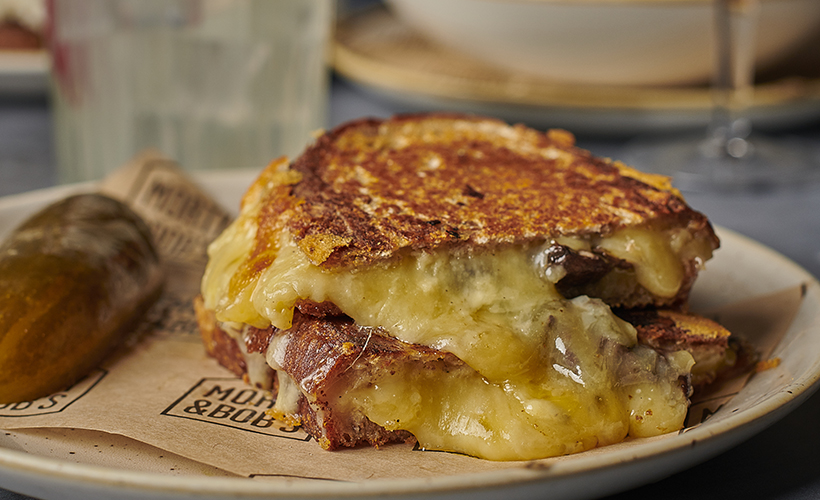 Family-owned all-day restaurant, café and bar Morty & Bob's is to open its third site, in London's Kensal Rise. The opening follows other London launches in King's Cross and Shepherd's Bush.
Opening 5 December
Typical dishes Flat iron steak, fried egg, fries, chimichurri sauce; cheese and mushroom croquettes, mint yogurt
Address 118 College Road, London NW10 5HD
Website www.mortyandbobs.com
Messums Wiltshire Coffee House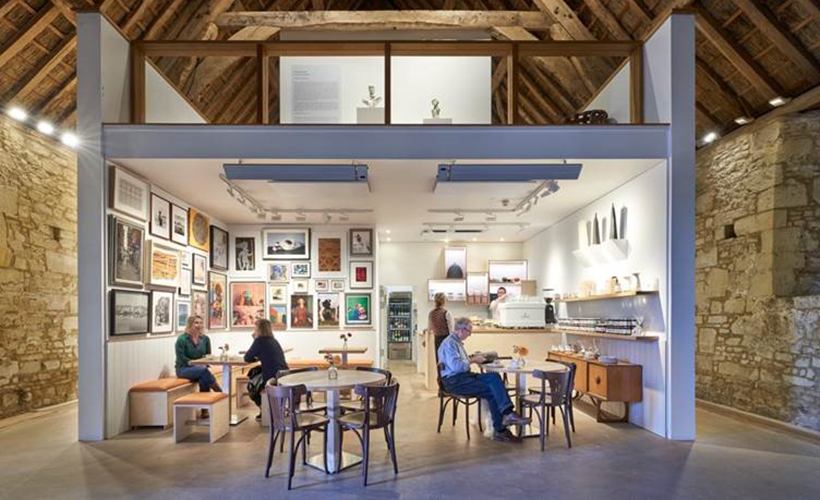 Messums Wiltshire has opened a coffee house within the gallery's 13th-century Tithe Barn, which houses the art centre's largest exhibitions.
Opened 14 November
Typical dishes Barn blend coffee; artisan cakes
Address Place Farm, Court Street, Tisbury, Salisbury, Wiltshire SP3 6LW
Website messumswiltshire.com
The Boot, Cirencester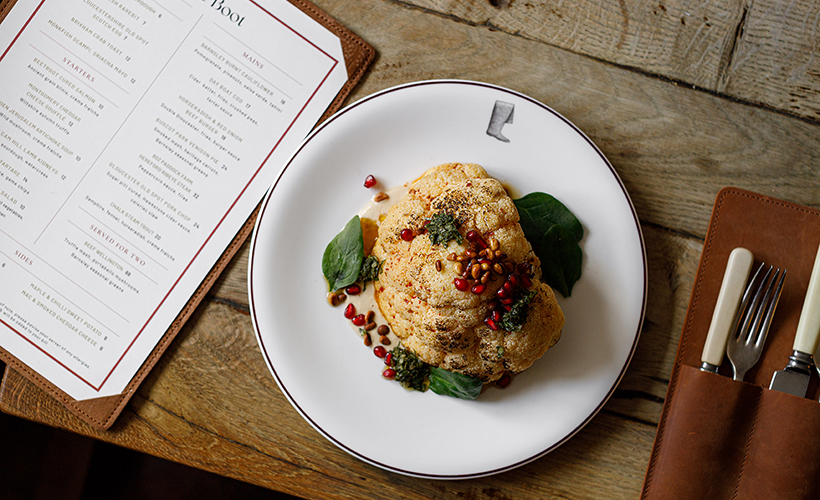 The team behind London's the Chelsea Pig by Timothy Oulton has launched the Boot, a pub with rooms concept in Barnsley, Cirencester.
Head chef John Jewell, who was previously at Calcot Manor in the Costwolds, has created an all-day menu featuring pub classics sourced from local suppliers. For example, artisan beef comes from Paddock Farm Butchery, while seasonal vegetables are from Barnsley.
The drinks selection offers wines and beers served in 'The Boot' Wentworth Pewter Tankards. The 17th-century building can seat 70 indoors and a further 60 in the garden terrace. Notable features include a 20th-century hippopotamus skull and accents of reclaimed Turkish timber.
Upstairs, there are six double bedrooms, each furnished with an en-suite bathroom. Room rates start at £195, which includes breakfast.
Opened 7 November
Typical dishes Gloucestershire old spot pork chop with Hawkestone cider sauce and celeriac slaw; Cotswold chicken with traditional bread sauce; Barnsley pear and berry crumble
Address The Boot, Barnsley, Cirencester, GL7 5EF
Instagram@theboot_barnsley
Pedler, Canary Wharf, London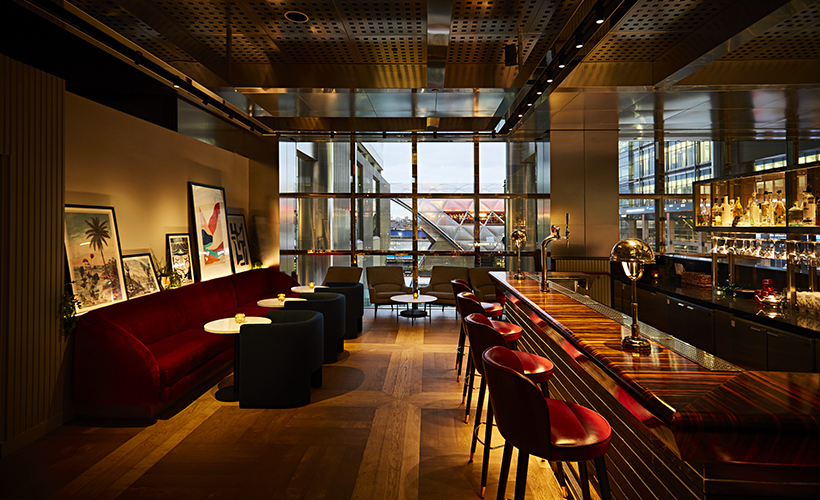 Pedler restaurant has opened in London's Canary Wharf. The art-led venue has partnered with the Johan Nélson gallery and will feature works by Abdullah Qandeel. Private hire spaces are also available, to cater for 30 to 200 people.
Opened 7 November
Typical dishes King tiger prawns 'al ajillio'; Iberico pork and foie gras sliders
Address One Canada Square, London E14 5AB
Website www.pedlercanarywharf.com
Junction Tavern, Kentish Town, London
The Junction Tavern pub has opened in London's Kentish Town. Housed in a Victorian building dating back to 1885, the all-day dining venue offers a range of classic British dishes.
Opened 24 October
Typical dishes Smoked haddock croquettes with truffle hollandaise, smoked paprika and lemon; granny smith apple crumble
Address 101 Fortess Road, London NW5 1AG
Website www.junctiontavern.co.uk
Cecconi's, Bicester Village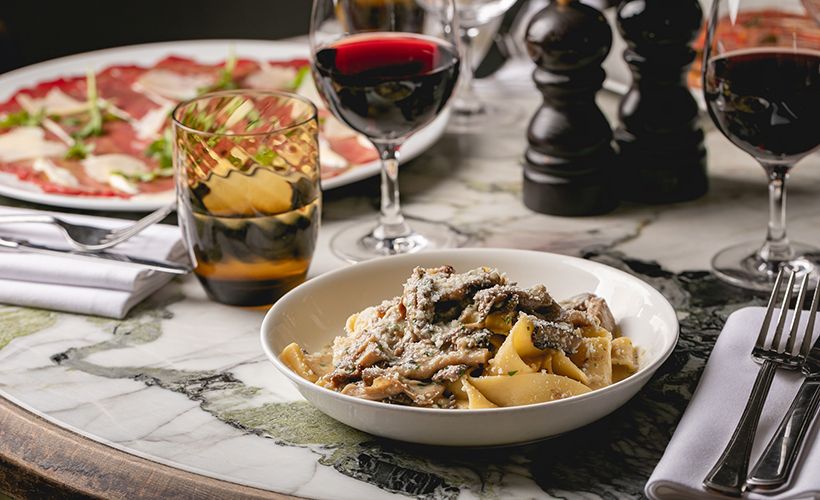 Northern Italian restaurant Cecconi's is to open its first restaurant outside of London at shopping destination Bicester Village.
The venue will be overseen by head chef Lee Ward, who was previously at Soho Farmhouse in Oxfordshire and Café Wolseley in London.
Opening 21 November
Typical dishes Spaghetti lobster; crab ravioli; calamari fritti, lemon, chilli, aioli
Address 50 Pingle Drive, Bicester OX26 6WD
Website www.cecconis.co.uk
Velvet, London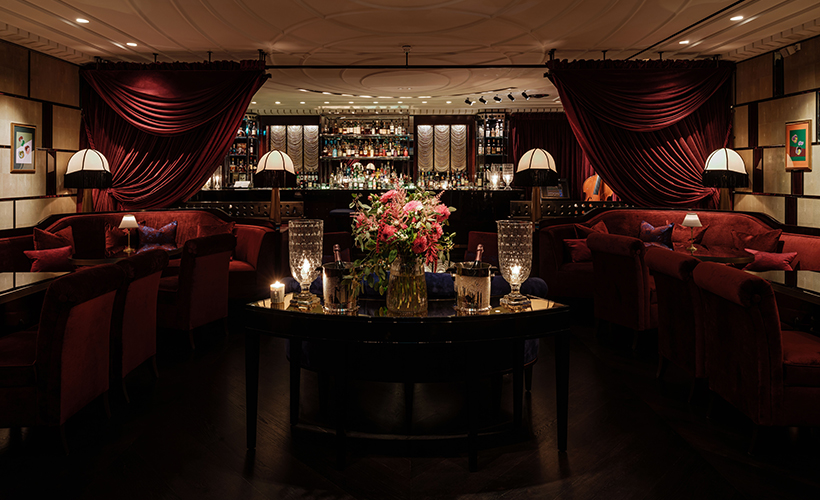 The Corinthia London has launched Velvet in collaboration with bartender Salvatore Calabrese. Velvet replaces Bassoon, the hotel's former bar, and aims to bring theatre to cocktail-making, offering a range of classic and modern drinks.
Opened 1 November
Typical drinks Breakfast martini; spice fifty; bourbon pick-me-up
Address Whitehall Place, London SW1A 2BD
Website www.corinthia.com/london
Climat, Manchester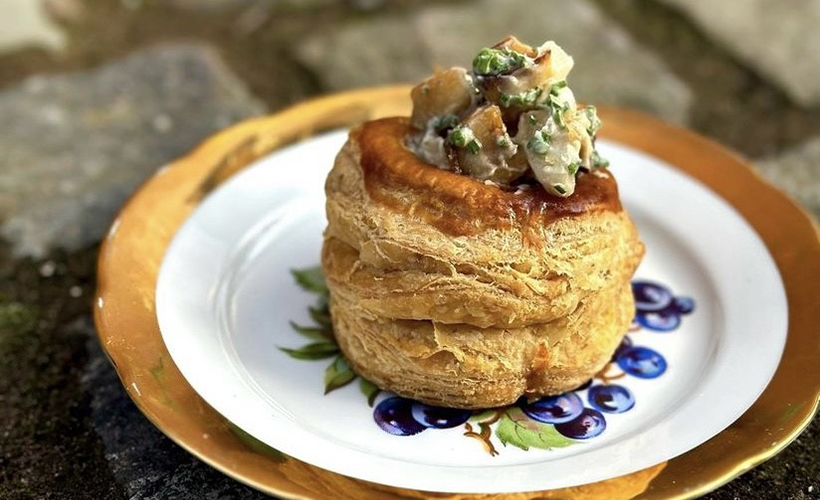 The team behind Covino in Chester are to open Climat in Manchester. The 100-cover restaurant will feature over 250 wines, as well as a daily menu developed by executive chef Luke Richardson and head chef Simon Ulph.
Opening 5 December
Typical dishes Middle white pork loin; mutton kofta; vol-au-vent
Address Blackfriars House, Manchester M3 2JA
Website restaurantclimat.co.uk
Wave, Stoke Newington, London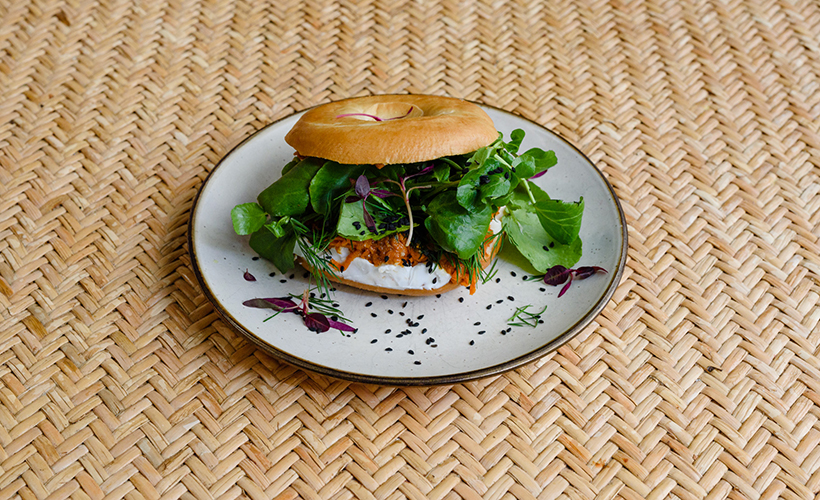 The creators of We Are Vegan Everything (Wave) are to open their second vegan café in London's Stoke Newington. On opening day, founders Cait and Soph will be giving a free hot drink to the first 100 customers.
Opening 22 November
Typical dishes Peanut butter coffee; salted coffee with Himalayan salt and agave; 'zalmon' bagels; coronation bap
Address 1A Evering Road, London N16 7QA
Website www.weareveganeverything.com
Alma, Soho, London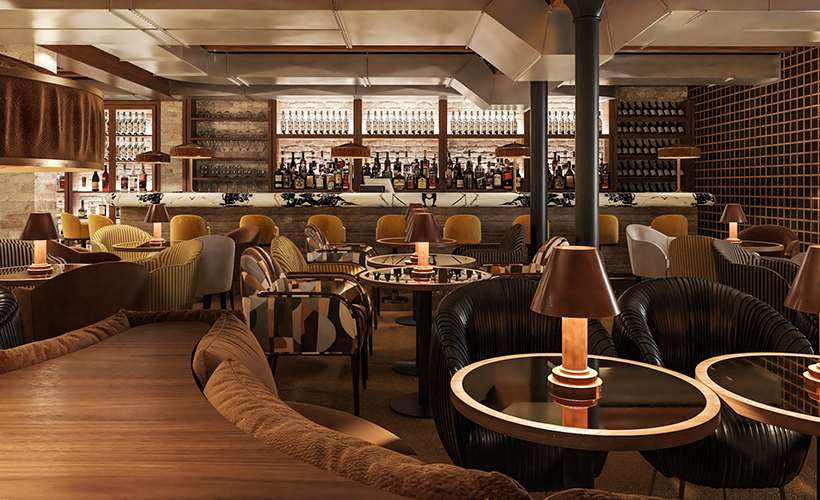 The team behind Argentinian restaurant Sucre in London's Soho are to open cocktail bar Alma, which will be located downstairs.
Tony Pescatori, who was previously at the Nightjar in Shoreditch, will be leading the bar.
It will feature a progressive drinks menu styled to disco, funk and soul music. Drinks will celebrate forgotten flavours from around the world, including Yemeni myrrh and Ming River Baijiu. The selection was inspired by Pescatori's own travels while leading seminars, workshops and takeovers in more than 30 countries.
The bar will also offer sharing plates reminiscent of the dishes upstairs, such as cheese and onion empanadas; mini stone bass tostadas; and pork belly and spiced pineapple sandwiches.
The interiors, which pay homage to the 1970s, were designed by Victoria Vogel.
Opening November
Typical drinks The Palm (Ciroc vodka, date and mango juice, Yemeni myrrh, Veuve Cliquot Brut Champagne)
Address 47 Great Marlborough Street, London W1F 7JP
Instagram @almabysucre
Murger Han, Elephant & Castle, London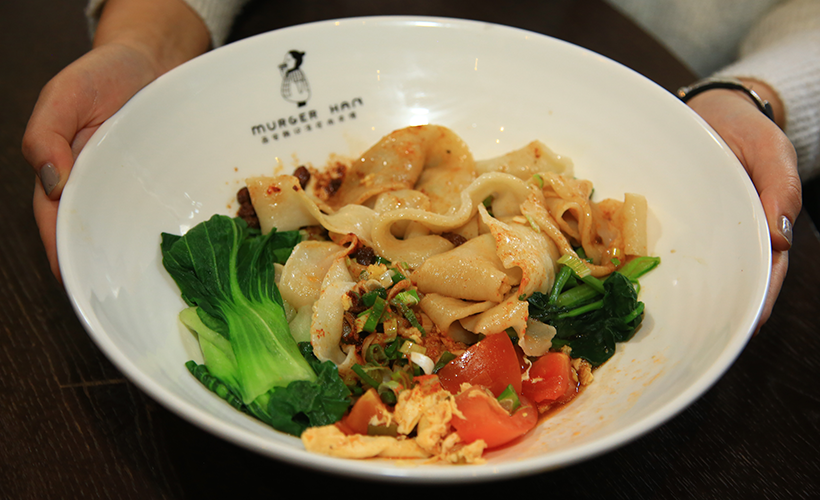 Chinese noodle and sandwich joint Murger Han has opened in London's Elephant and Castle. It is the first Xi'an restaurant in the capital.
Opened 2 November
Typical dishes Murger with pork, spicy beef with peppers and cumin or roasted duck; steamed cold noodles with seasonal vegetables
Address 4 Castle Square, Elephant Road, London SE17 1EN
Website www.murgerhan.co.uk
Tonight Josephine, Liverpool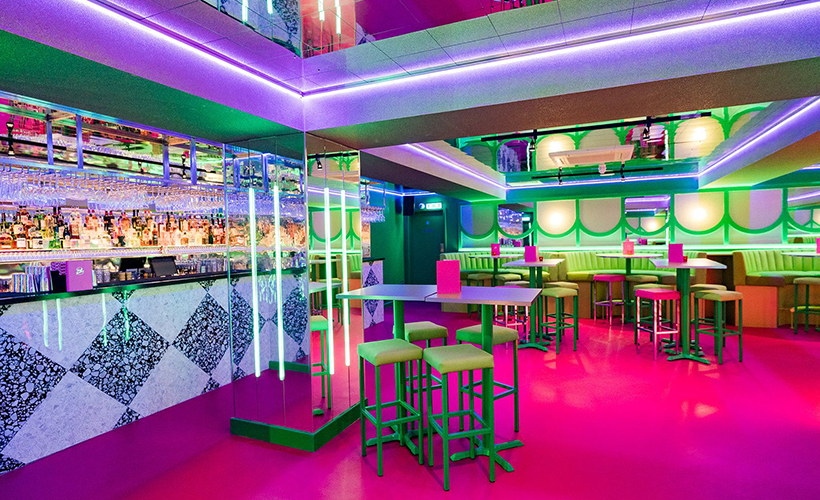 Ex-Dragon's Den star Sarah Willingham's Tonight Josephine has opened in Liverpool, marking its first site in the north of England. The 8,000 sq ft bar is split across a ground floor entrance, basement and lower basement and is the biggest Tonight Josephine yet.
Opened 28 October
Typical dishes Halloumi chips, chilli, minted yogurt and pomegranate; fishless fingers
Address 87-89 Hanover Street, Liverpool L1 3DZ
Website www.tonightjosephine.co.uk
Saltie Girl, Mayfair, London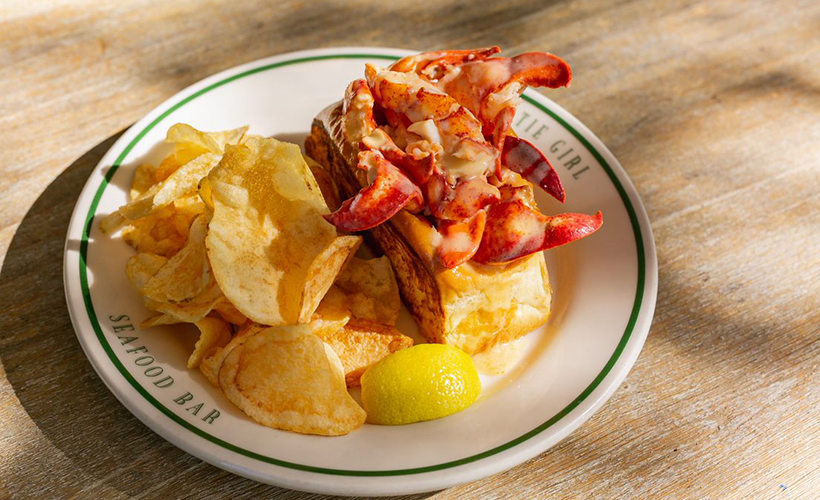 US restaurateur Kathy Sidell has opened her first Saltie Girl restaurant in London's Mayfair. The seafood venue first opened in Boston in 2016 and offers sustainable fish from around the world.
Opened 8 November
Typical dishes Clam chowder; New England lobster roll; whole fried seabass
Address 15 North Audley Street, London W1K 6WZ
Website www.saltiegirllondon.com
Tir a Môr, voco St. David's, Cardiff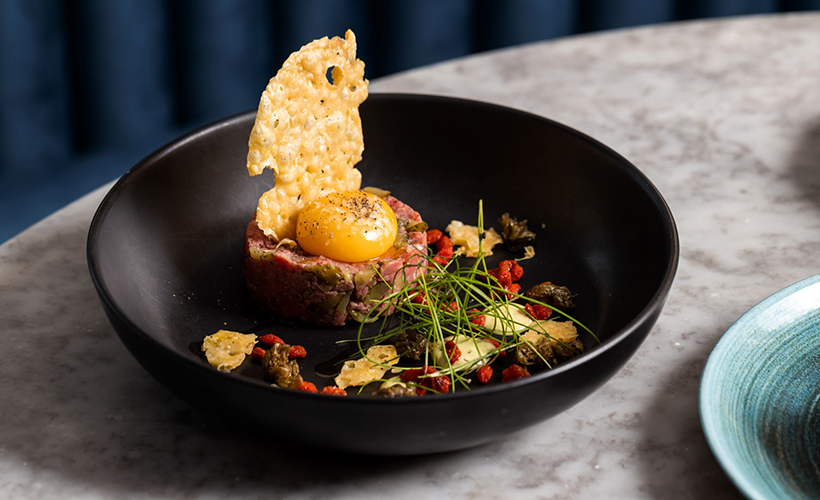 Tir a Môr has opened at the five-star hotel voco St. David's Cardiff. Meaning 'land and sea' in Welsh, the restaurant offers local Welsh produce. The venue has also been adorned with contemporary artwork from Welsh artists.
Opened 27 October
Typical dishes Cefn Mawr Farm beef tartare; Welsh pork fillet, mustard mash
Address Havannah Street, Cardiff CF10 5SD
Website stdavids.vocohotels.com/eat
Atis, Canary Wharf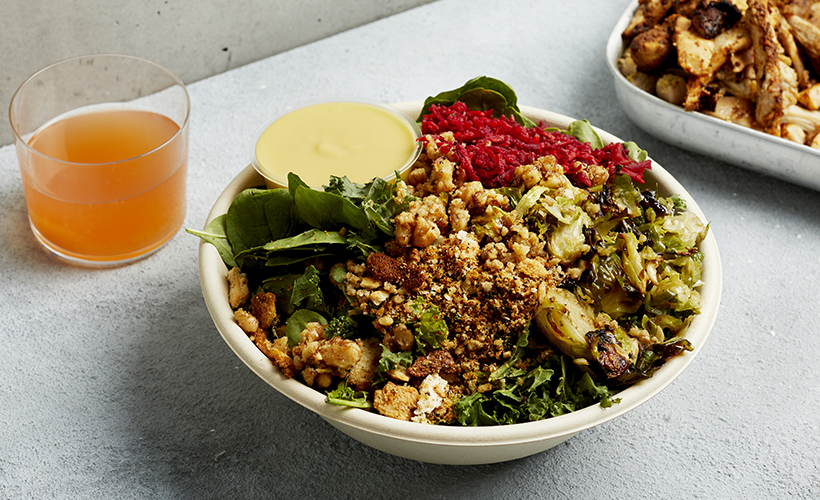 Salad bowl bar Atis is to open in London's Canary Wharf, marking the brand's first kiosk-only store. As part of the opening offer, Atis has partnered with drinks brand CPRESS.
Opening 21 November
Typical dishes Autumn Kickstarter (shredded kale, cabbage, baby spinach, scorched brussels sprouts, red raw slaw, Poilâne sourdough breadcrumbs, salted caramelised walnut)
Address 34 North Colonnade, London E14 5HX
Website www.atisfood.com
Outpost Stratford, Hackney, London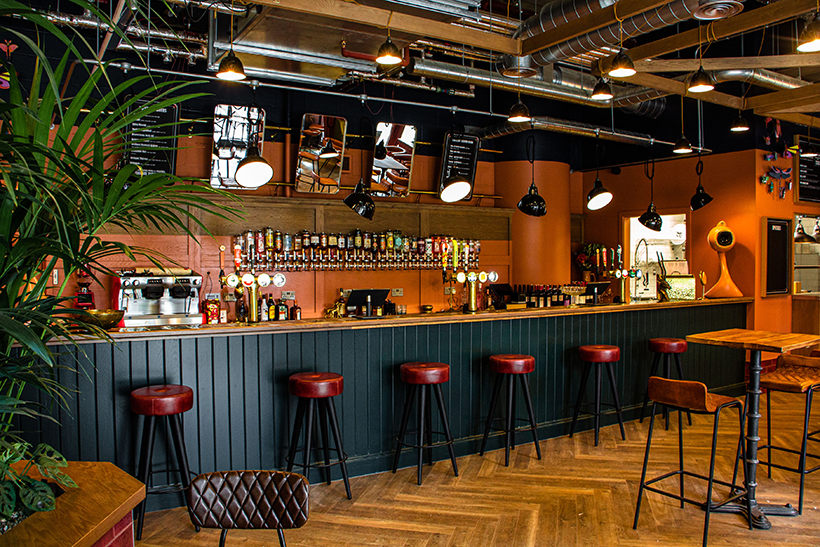 Outpost bar has opened its 2,000 sq ft venue in London's Hackney. The 180-cover site is also available to host meetings, workshops and events. The menu offering includes stone-baked pizzas and international beers.
Opened 2 November
Typical dishes Chicken and pesto pizza; caprese salad; chocolate nirvana
Address Building S5, Unit 5, IQL, London E20 1HZ
Website www.outpost-london.co.uk
Akub, Notting Hill, London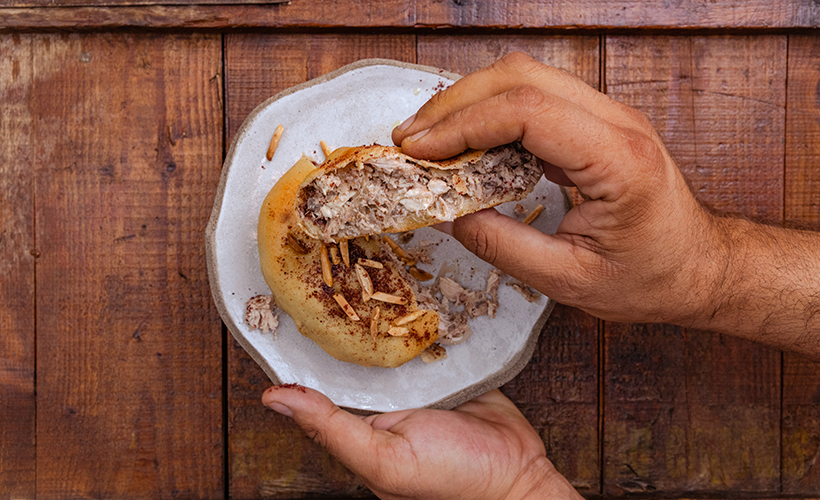 Chef Fadi Kattan is to open Akub in London's Notting Hill, following two sell-out residencies at Carousel in Fitzrovia. The name Akub comes from the short-lived flowering thistle, which Kattan believes is symbolic of the "essence of Palestine".
The 68-cover restaurant will mark Kattan's official UK debut, offering modern Palestinian cooking from ingredients supplied by fairtrade co-operative Zaytoun. Dishes have been inspired by his upbringing, which was influenced by Palestinian and French culture, as well as travels around Sudan, Japan and India. His grandmother was also integral in shaping his approach to Palestinian cooking.
The drinks selection features wines, beers, arak and other traditional Palestinian spirits, including small-batch arak from the family-owned Muaddi Craft Distillery. Annie Harrison of Fare designed the restaurant's interiors. The colour scheme is reminiscent of the Palestinian landscape, focusing on earthy pinks and olive greens.
Opening 24 November
Typical dishes Akub focaccia; arak-cured sea bream; grape vine leaves stuffed with skate; Dead Sea chocolate cake
Address 27 Uxbridge Street, London W8 7TQ
Website www.akub-restaurant.com
AC Hotel, Inverness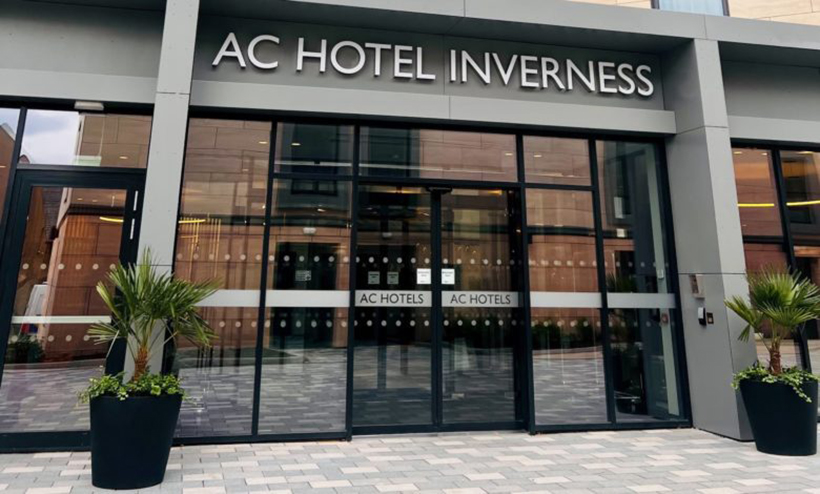 AC Hotels by Marriott has opened its first hotel in Scotland. The four-storey venue has 191 bedrooms, an all-day restaurant with 90 covers, a 24-hour fitness centre and the AC Lounge, which features a fireplace and bar. The AC Kitchen offers European-inspired dishes, local ingredients and a riverside view.
Opened 26 October
Room rate £70 B&B
Address Glebe St, Inverness IV1 1RF
Website www.achotels.com
Hummingbird Bakery, Victoria, London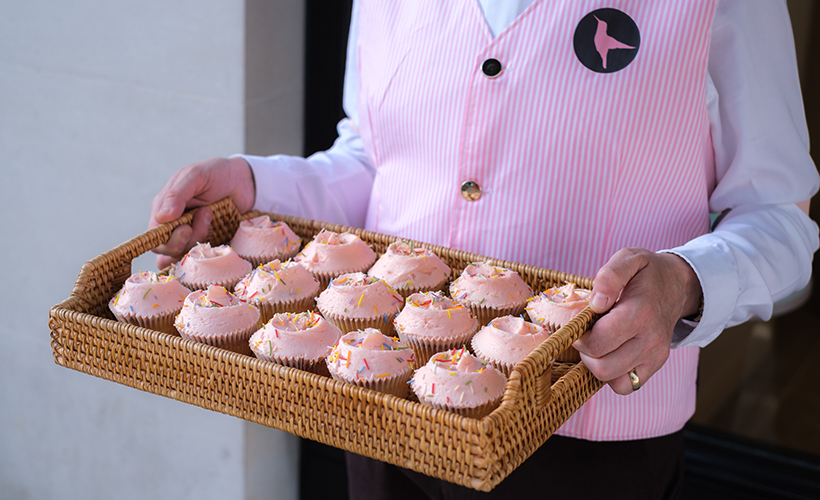 Hummingbird Bakery has opened a site in London's Victoria, serving cupcakes, traditional American pies, cheesecakes and cookies. Guests can customise their desserts and cakes at a personalisation station.
Opened 25 October
Typical dishes Chocolate hazelnut cupcakes; red velvet brownies; pecan pie
Address 40 Buckingham Palace Road, London SW1W 0RE
Website www.hummingbirdbakery.com
Cavo, Tottenham Court Road, London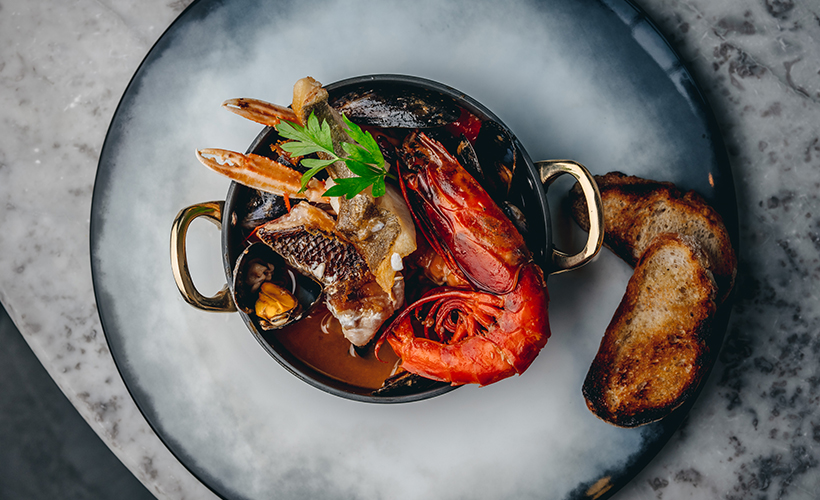 Ivo Dimitrov's Mediterranean restaurant Cavo is to open in London's Tottenham Court Road. The 11,300 sq ft venue will also feature a fourth-floor rooftop terrace and a private dining room for up to 25 guests.
Opening Mid-December
Typical dishes Fagioli e gamberi; lasagne crocante with spinach and wild winter mushrooms
Address Outernet, London WC2H 8LH
Website cavorestaurant.com
The Cocktail Club, Canary Wharf, London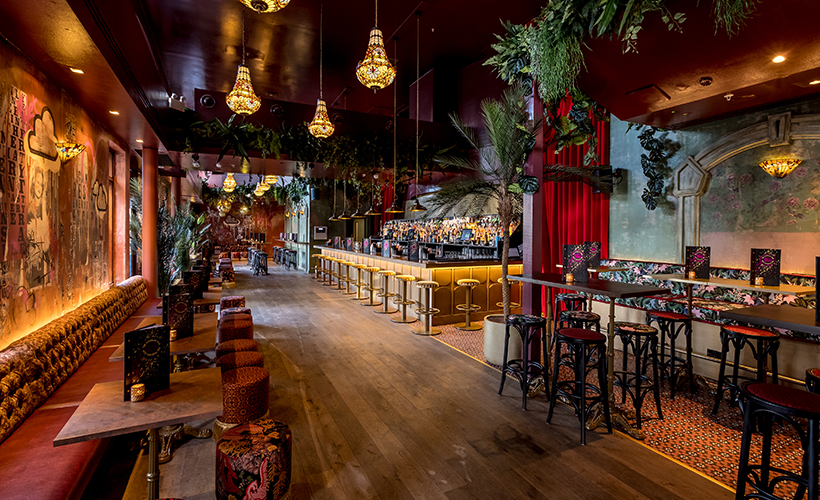 The Cocktail Club has opened its 17th site, in London's Canary Wharf. The 100-cover bar will hold the "World's Hottest Happy Hour" every day, with two for one deals on all drinks ordered between 4pm and 7pm.
Opened 21 October
Typical drinks Solero Sundae (coconut rum, mango, passionfruit, cream, passionfruit mousse); Southside Royal (gin, prosecco, absinthe mist)
Address 9 Cabot Square, London E14 4QS
Website www.thecocktailclub.com
Bruno's, Hoxton, London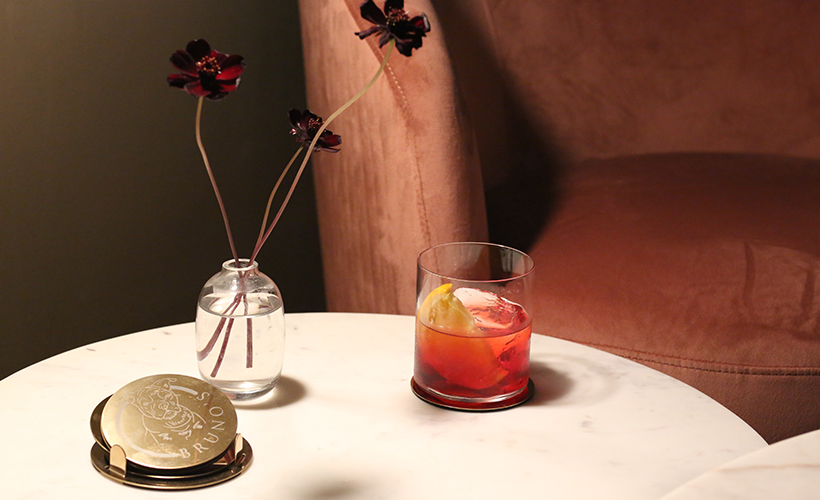 Brothers Fin and Lorcan Spiteri are to open Bruno's, a canal-side cocktail bar in a converted barge moored alongside Caravel, the pair's floating restaurant. The venue will feature a downstairs lounge with velvet armchairs and two marble tables seating 12.
Opening 11 November
Typical drinks Peach Drop (vodka, lemon juice, peach syrup, egg white, burnt sugar); Cookout (mezcal, barbecued lemon juice, orgeat)
Address 172 Shepherdess Walk, London N1 7JL
Marugame Udon, Bromley, London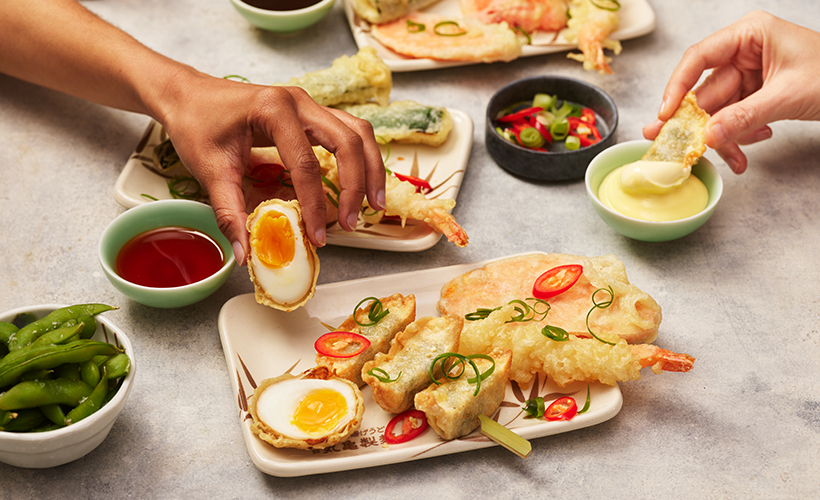 Marugame Udon is to open its seventh restaurant in London, in Bromley. The venue will have 180 covers and an open-style kitchen. On the day of the launch, the restaurant will be giving away 500 free bowls of udon. The first restaurant opened in Liverpool Street last year.
Opening 19 November
Typical dishes Kama age; pork tonkotsu; beef nikutama; chicken katsu curry udon
Address 3 East Street, Bromley, London BR1 1AB
Website www.marugame.co.uk
>> New restaurants, hotels and bars opening in October 2022
>> New restaurants, hotels and bars opening in September 2022