A space within an old custard factory has been transformed into a petite but punchy restaurant
Kray Treadwell opened his debut restaurant 670 Grams in Digbeth's Custard Factory in August 2020, creating a distinctive, instantly recognisable space on a limited budget.
The chef, who won the Michelin Guide's Young Chef of the Year award in 2021, walked past the site in Birmingham's former industrial heartland and immediately set about trying to contact the landlord. Partly because the location was exactly where he had hoped for and partly because its size (it seats just 12 guests over two floors with a small kitchen) meant it might be affordable.
The restored Victorian custard factory, a hub for independent, creative businesses, is a listed building so the chef could not touch the front exterior, but the interiors were a blank canvas.
Treadwell, who has worked under both Glynn Purnell and Michael O'Hare, took out and replaced an existing spiral stair-case and installed a kitchen on the upper level, along with a chef's table overlooking the lower storey.
He says: "It's really small. The whole thing is probably the size of my kitchen and living room at my house. We have six covers downstairs and four upstairs, and we do 12 covers a night."
Rapper's delight
The space may be small, but visually it packs a punch. The downstairs is dominated by a large graffitied mural of rapper A$AP Rocky singing Fashion Killa, with the lyrics circling their way around the space. The mural was painted by a friend of Treadwell's, Ollie Tye, who he gave carte blanche.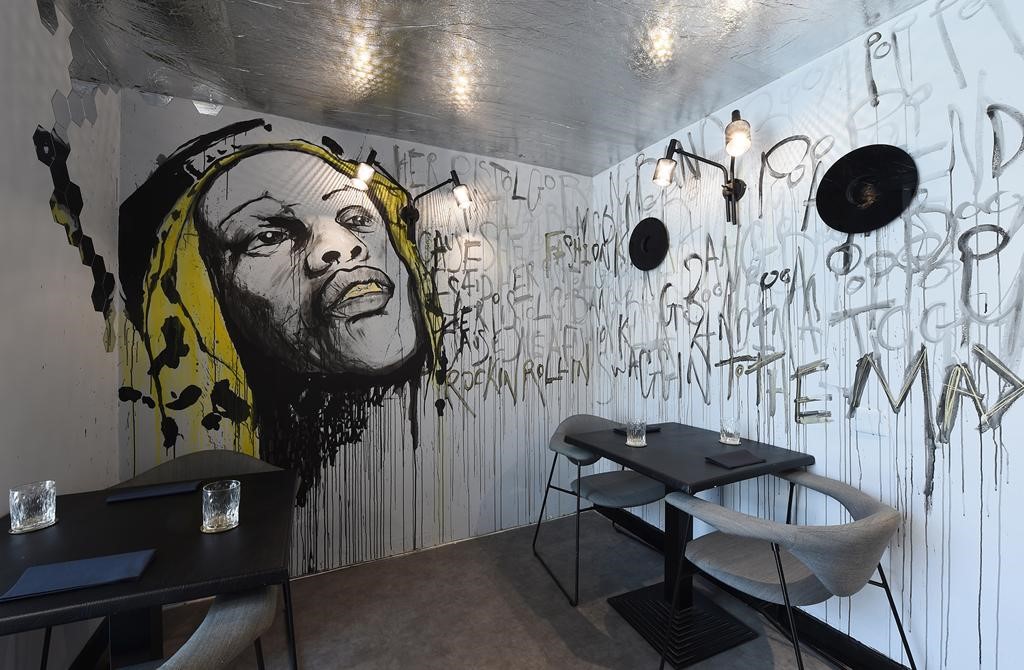 He says: "As the chef you envision what you want your restaurant to look like and I'm very lucky that I have a lot of friends who are artists and tattooists and stuff, so with the art in the restaurant, we spoke about what we wanted but I then just let them have free reign. As a chef if someone said to me 'I like this soup but can you put some coriander in it', I'd say 'shut the fuck up' and I think that's the same with art."
Baller on a budget
The ceiling of the downstairs space has been covered with a metallic foil, while tables were sourced secondhand and wrapped in a faux-leather PVC, with cutlery kept in Nike SB shoeboxes.
Treadwell adds: "The area has quite a graffiti, skateboarding vibe, so we wanted to tie in with that. We didn't want white tablecloths and no music. It wouldn't make sense with where we are."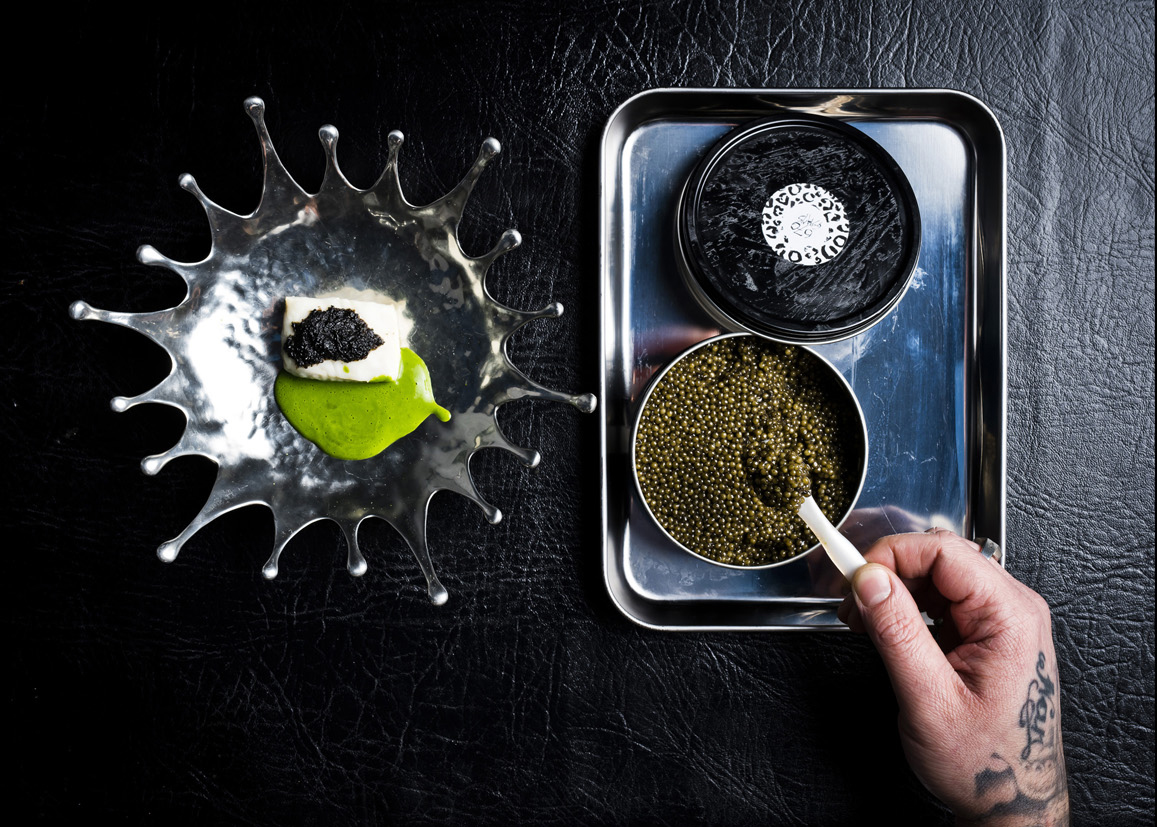 Ollie and his wife Lauren also helped Treadwell decorate the upper storey of the building, a high, open space reaching up to the roof. Scaffolding needed to be erected to reach the top, where they used a sponge to apply watered-down black paint to the walls, letting it drip down. Lauren was listening to the Rolling Stones as she decorated the space, so some of the band's lyrics have also made their way into the design.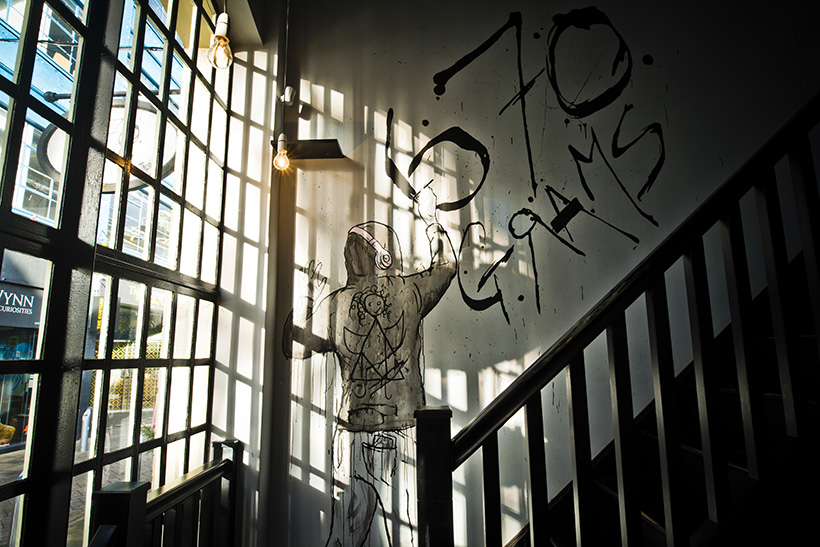 The restaurant's single toilet is Treadwell's favourite space, despite having been decorated when the chef's limited funds were almost exhausted. A shower and tiles were removed; however the cost of replastering was prohibitive, so he glue-painted the walls before applying bright green paint. On taking up the flooring the chef found terracotta tiles, which have been kept. The skirting was reattached back-to-front and a locker was placed in the space, which customers have been signing – even spreading their messages on to the walls. The final flourish was a camera adapted to be a toilet-roll holder.
Treadwell says: "We only have one toilet and I was very conscious that it couldn't be shit. We really thought about it, even down to the toilet paper, which is the same colour as the walls."
Having been serving customers for almost two years, not accounting for lockdowns, the chef is now able to slowly replace elements, with marble tables and new dishes soon to arrive. But in the meantime, he has successfully made a distinctive space for his striking cuisine on a tight budget.
Continue reading
You need to be a premium member to view this. Subscribe from just 99p per week.