When brothers Ferhat and Sertaç Dirik took over their father's restaurant Mangal 2, they didn't expect it to become an Instagram-famous east London eatery
A precise shift in atmosphere occurs where the A10 in east London changes from Kingsland High Street into Stoke Newington Road. The cocktail bars, clubs and Korean fried chicken joints of gentrifying Dalston give way to a strip of Turkish restaurants that looks much the same as it did in 1994 when Anatolian chef Ali Dirik opened Mangal 2. "This district hasn't changed at all," says Ali's eldest son Ferhat who, together with his brother Sertaç, has been running the restaurant since the first lockdown of 2020.
One thing, however, very much has changed: Mangal 2 has now become one of the most talked-about restaurants in the capital, thanks to the Dirik boys' determination to forge a new path for Turkish cuisine.
Neither brother growing up had shown much interest in the restaurant, which was one of London's first ocakbasi charcoal grills ('mangal' is the Turkish word for 'grill'). Ferhat, who oversees front of house, spent his 20s working in media agencies and as a journalist. Sertaç, who at 25 is eight years younger, hated cooking in the restaurant as a teenager when his dad was trying to instil a strong work ethic in his sons. Even then, though, Ferhat says that he and his father could always see something special in Sertaç's food. "He never enjoyed cooking but, watching him in action, it was clear he had a knack for it," Ferhat says. "He just never embraced it."
Sertaç dropped out of studying graphic design at university when he was 20 and, on his brother's advice, went travelling, a journey which took him to Copenhagen to undertake stages at Broaden and Build and René Redzepi's Restaurant 108. "I was only supposed to be in Denmark for three months and I stayed for two years," he says. "I just worked and worked, which drummed into me how much I enjoy the regimen of this profession. You must constantly find creative ways to solve problems. I didn't realise that I enjoyed that, and the fact that in this job, nothing is ever perfect."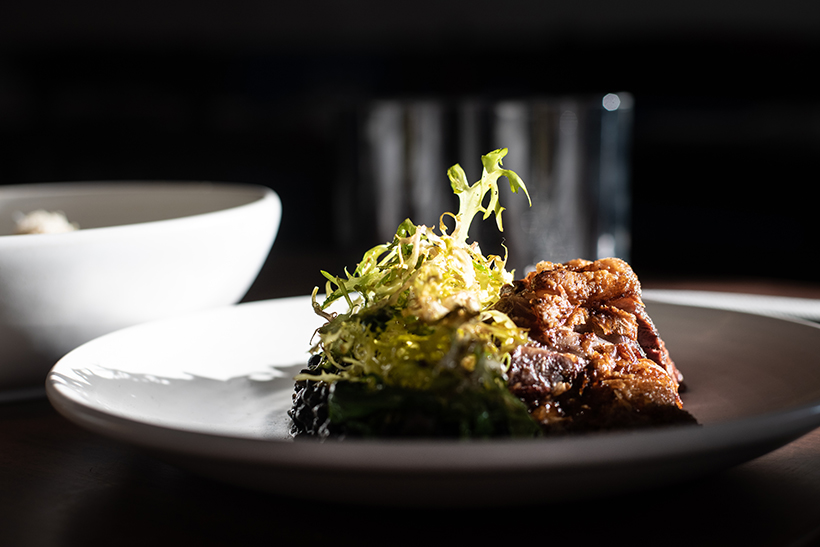 Ferhat, for his part, found himself increasingly drawn back to the family restaurant as the shift work of newspaper journalism became incompatible with raising a young family. When he asked Sertaç to join him just before lockdown hit, the enforced closures of 2020 presented the brothers with the opportunity to transform Mangal 2 into a restaurant that reflected their experience as young Londoners of Turkish heritage.
"Mangal 2 was essentially a good kebab house," Ferhat says. "I maintained that for years, keeping things ticking over rather than trying anything revolutionary. But that was never a long-term ambition for either of us."
Turkish dumplings start big changes on the menu
When the restaurant reopened after lockdown, revolution arrived in the shape of a mushroom dumpling. Or, to be more precise, a trio of duxelles-stuffed parcels sitting in a yogurt dressing and topped with confit tomatoes.
"I don't recall anyone else doing a mushroom dumpling from the perspective of Turkish cuisine," Sertaç says. "That got a lot of attention, which gave us confidence. One by one, we started removing the classic dishes from the old menu and replacing them with something that reflected our personality and intention. We didn't quite understand what we were embarking on, we just knew that we wanted to cook seasonally and use British produce in a Turkish way."
That became the mission of a restaurant that the brothers describe as a Turkish bistro, but it has also led to some confusion. "Any negative feedback has been focused on the fact that our cooking is not traditional Turkish cuisine," Ferhat says. "We never deny our Anatolian heritage, but we were born in London. I look at the experience we offer from the viewpoint of what I as a Londoner of mixed heritage would want to be served, in what setting and at what price point. That's at the forefront of every decision we take."
The layout of the restaurant has changed to reflect this, with the pass swapped with the grill and, most noticeably, the covers halved from 60 to 30 to give customers more attention, and prices increased by a third. Halving the size of the menu was another advance, as was making their own flatbread.
"That was a big eureka moment for us," Ferhat says. "The moment we did that, we thought, 'what else can we make?' We used to buy good-quality bread from a local bakery, but you can't really shout about something that you haven't made yourself. Every element we can control, we want to control."
That extends to evolving traditional Turkish recipes according to which British ingredients are at their best. The vine-leaf dish of sarma, for instance, might come stuffed with rice laced with crab, rather than minced lamb, and adorned with squiggles of langoustine oil. Striving for zero food waste, meanwhile, is an ambition Sertaç picked up in Denmark. Vegetable trimmings from a salad of bitter greens are blitzed with olive oil and leftover buttermilk and made into a spin on Thomas Keller's green goddess dressing, while the salad is sprinkled with crumbs from the previous day's bread. "It's little touches like that which I find incredibly delicious," Sertaç says.
Anything Sertaç can't make himself is sourced with the utmost care. Fish comes from day boats and everything on the menu is fully traceable. The lamb used is cull yaw from Matt Chatfield's Cornwall Project, which also supplies the two-Michelin-starred likes of Ikoyi and the Clove Club; the brothers prefer to use mutton not only from a moral standpoint but also because of the intense flavour of ewes that are too old for breeding. "The big challenge is that everyone wants Matt's meat," Ferhat says. "I sent him a message saying, 'our dad used to give us lamb for breakfast. We've eaten more lamb than any family we know, and we know it can be better. It would be an honour to work with you.' Thankfully, he said yes."
Low-intervention wines, meanwhile, chosen to match the smokiness of the grill, come from Dynamic Vines in Bermondsey, whose founder Frederic Grappe worked as a sommelier at Orrery, Roussillon and for Marco Pierre White. "He was one of the first people who actually believed in us and said he respected what we were trying to do," Ferhat says. "That was the first door that opened and led to other opportunities with the suppliers we use now."
Mixed opinions of Mangal 2
Not everyone, however, has been so supportive. "There are a lot of unsolicited opinions in Turkish culture," Ferhat says. "Neighbours we didn't know very well would come in and tell us that we were stupid. The local reaction was pretty bad initially, but now I think there's a lot of mutual respect."
One person, at least, is fully on board. "Our dad is so proud," Sertaç says, "although it was difficult for him in the beginning, when things could have gone wrong. This restaurant still supports my dad, Ferhat has two kids, it supports me and it supports 17 staff. But dad loves what we're doing now."
Mangal 2 reopened after lockdown with an entirely new team front and back of house, many of whom had no experience of working in hospitality – though this was preferable, Ferhat says, to the clique of change-averse old-timers from his father's day. Now there is a team Sertaç describes as "like-minded and incredibly driven", many of whom have approached the brothers through following them on Instagram.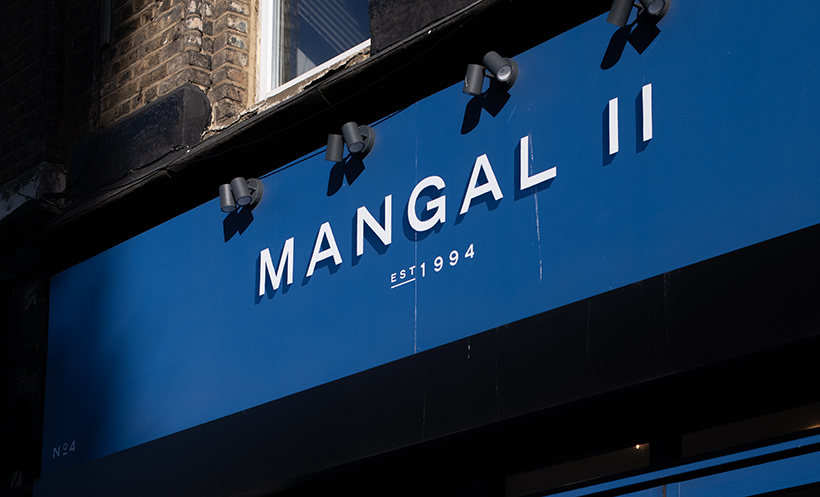 "We haven't kept our pre-lockdown customers," Ferhat admits. "I don't say that with happiness but we serve a different purpose to before. We were a source of nostalgia for many people and we took that away from them. I understand that sentiment, but I also understand that I have my own career aspirations, as does my brother, and we don't owe anybody anything."
Two couples recently made the journey from Oxford to eat at Mangal 2 after finding the restaurant on social media. "Instagram helps us convey what we do, day in, day out, and customers can convey their experience by us reposting their stories," Ferhat says. "It's a direct and honest way of projecting what we're doing without having to resort to a PR agency."
Covers rise from 60 early in the week to 130 on Saturday night, with a couple of tables kept aside each service.
What's in the future for Mangal 2?
The brothers are heading to Istanbul for the first time in six years to take inspiration from the cutting-edge of Turkish cuisine but are aware that their success means that soon what they are doing may no longer be unique in east London, not least because Ferhat says that the current model of Turkish restaurants – "low margins and giving things away for free" – is unsustainable.
As to the future, Sertaç is considering serving a tasting menu to offer customers a full experience of the new culinary direction, while Ferhat is keen to strive for awards to keep the restaurant moving forward and prevent any laurel-resting.
In the meantime, installing a new kitchen complete with a chef's counter is an immediate priority. "Every penny we make we pump back into the business," Sertaç says. "It is just as much of a strain financially to rebuild an existing restaurant as it is to open somewhere new. Essentially, we're replacing everything step-by-step."
In the long term, might Ferhat's two kids follow their dad, uncle and grandfather into the family business? "From an immigrant perspective, people like our parents would work 14 hours a day six days week to send their kids to university so they could get a white-collar job. I'm pretty certain that by the time my kids are older having a restaurant will be a massive bonus to them. Our industry is getting the respect it deserves. It's smarter and won't be seen as a slave-labour job anymore."
Before Ferhat's kids have grown up, though, will the brothers inspire other second-generation Turkish restaurateurs? "We didn't think that what we wanted to do was possible, and now there are other second-gen kids who think it is possible too," Sertaç says. "Mangal 2 has been so popular because what we are doing didn't exist before. We understood what was missing from this road, from Dalston and London, and that we do fit in this city somewhere." One day soon, all restaurants on Stoke Newington Road may look like Mangal 2.
Lamb köfte with schmaltz recipe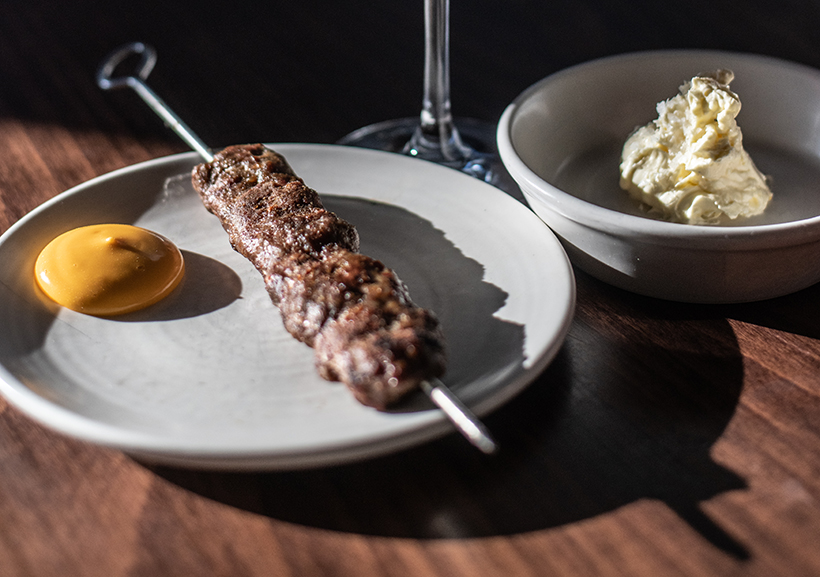 Serves 8, with 2 skewers each
For the köfte
1kg ground lamb
20g salt
20g cumin
15g paprika
5g sweet Aleppo pepper
For the schmaltz
50g rendered chicken fat
250ml sunflower oil
2 egg yolks
Lemon and salt to taste
Make sure the ground lamb is around 75% lean meat to 25% fat.
Add the salt to the lamb. Grind down the spices until powdered and mix with the lamb until fully incorporated.
Form the lamb into 60g balls and squeeze onto skewers. Chill to ensure they set in their shape.
Grill over a grate on a medium flame until both sides are nicely charred. Alternatively, do the same in a medium-hot pan.
For the schmaltz, make sure all the ingredients are cold (emulsions are easier to make when cold).
Mix the chicken fat with the oil. Start by blending the egg yolks with a stick blender. A little mustard sometimes helps the emulsion, but don't use too much as it will affect the flavour. Slowly add the fat and oil mix to the eggs as you would in a mayonnaise until it begins to thicken; if you see that it's coming together nicely, you can add the oil more quickly. Continue until everything is emulsified, and then add the salt and lemon to season.
Serve the schmaltz with the köfte and enjoy!
Continue reading
You need to be a premium member to view this. Subscribe from just 99p per week.