Restaurants switch to set menus in face of rising costs
Some restaurants are switching to offering fixed-price set menus to cope with staff shortages and soaring costs.
Operators say they face a crisis "worse than Covid" with many struggling to balance the books amid rising energy bills, wages, and ingredient prices.
Turkish-Cypriot restaurant Oklava (pictured main) in London's Shoreditch began offering an evening set menu over the summer and extended it through the week in September. It is priced at £48 per person for four-courses on weekdays and £54 for five-courses on weekends.
Co-owner Laura Christie said she was initially reluctant to make the change but that it has made it easier to manage staff, waste, and the customer experience.
"It's about how can we be more efficient and run tighter but still provide people with a great experience," said Christie.
"Switching to a set menu means everything is more straightforward because front of house don't have to take people through the menu as we already know what they're having.
"It's quicker and more efficient and you can do it with fewer staff. We can take a risk on more junior people who need more time and training."
Japanese-inspired restaurant Dai Chi in London's Soho is offering a £42 six-course menu and a £59 eight-course set menu.
Co-founder Joshua Owens-Baigler said it had "worked a treat" and meant customers would get to try dishes they would not normally have ordered.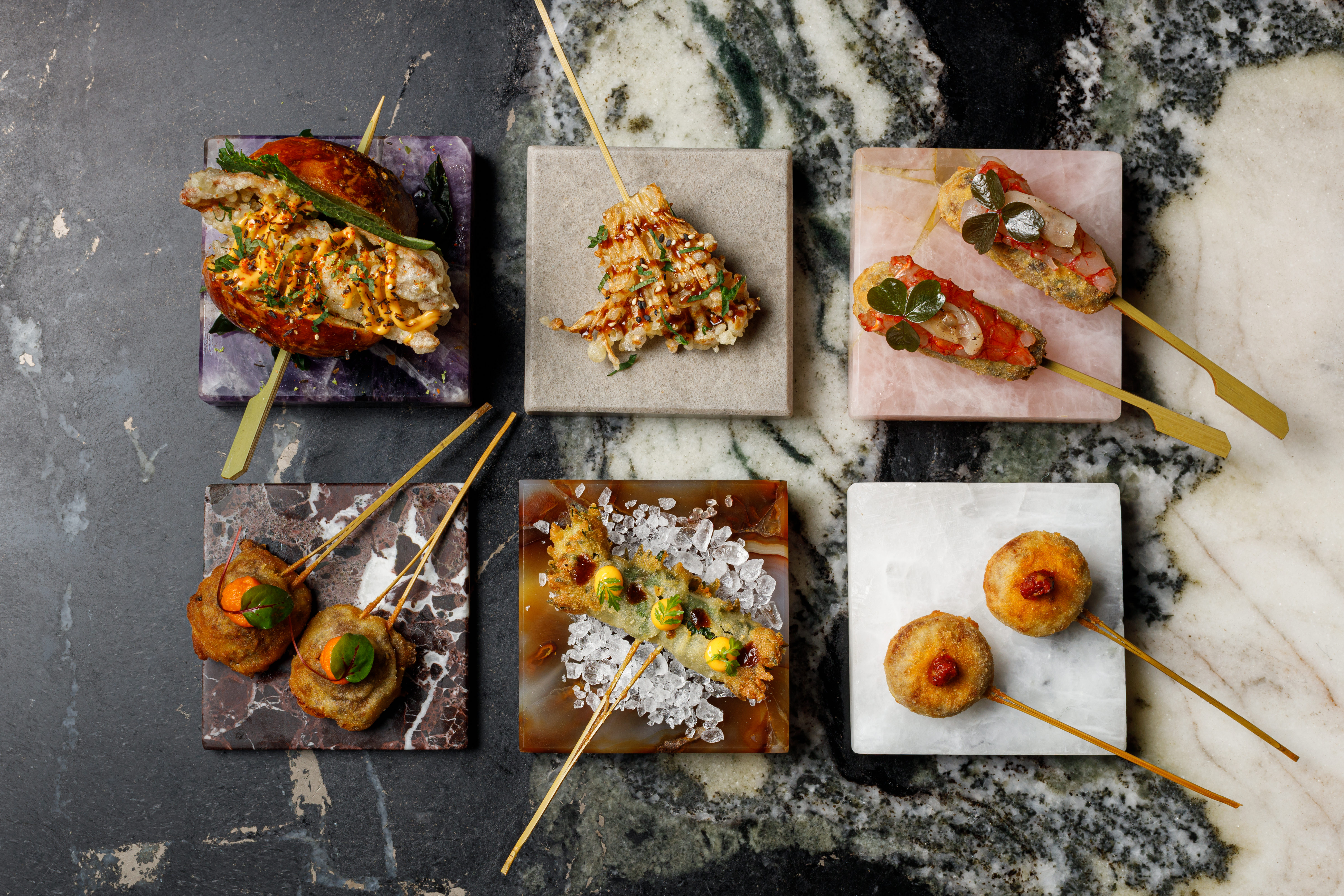 "[Against] the backdrop of rising costs it enables us to keep our prices consistent and also offer an excellent product," he said.
Filipino restaurant Sarap in Mayfair has launched a six-course evening set menu for £55 per person. Guests can add the restaurant's signature roasted lechon for an additional £10 per person, whilst a smaller set menu is available for lunch service.
Chef-founder Ferdinand 'Budgie' Montoya (pictured below) said he had always wanted to switch the restaurant to a set menu format but admitted staffing shortages and rising costs had sped up the change.
"No doubt the increase in costs and staffing shortages have forced us to maybe bring this on sooner rather than later, however we've always wanted to create a reference point to Filipino cuisine as well as build our repertoire, confidence and ultimately our identity," said Montoya.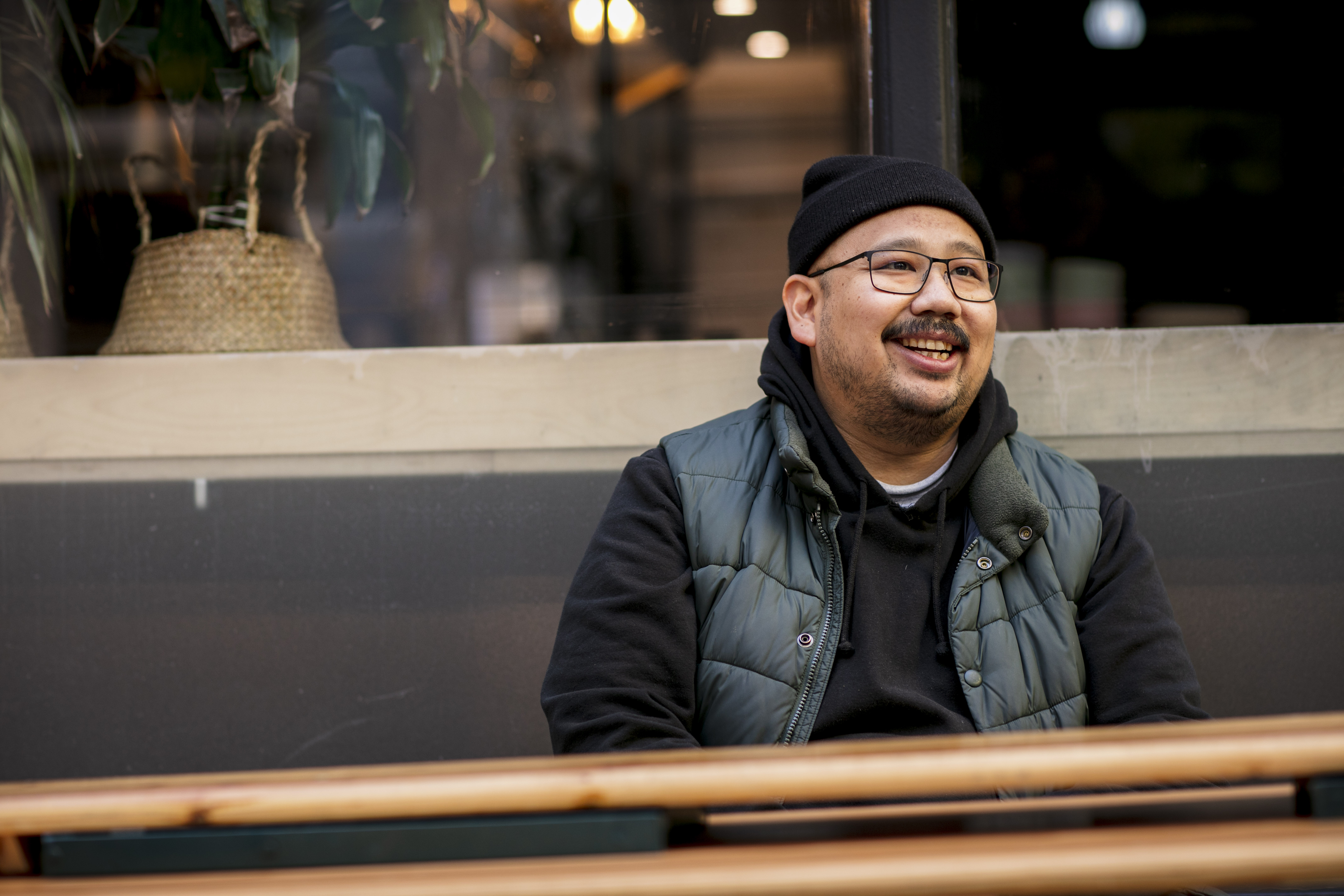 Cash-conscious customers
Restaurants are aware that their customers face a squeeze on their own budgets. This month chef Tom Kerridge launched a two-course, £15 set lunch menu at three of his restaurants in London, Marlow, and Manchester with the aim of getting "the excitement and buzz back into restaurants without guests having the fear of spending too much money".
Kerridge inspired the Castle hotel in Taunton to offer its own fixed-price menu at £15 for two courses or £20 for three courses throughout September.
Christie, who also runs the Linden Stores restaurant in Cheshire, said some customers were wary of ordering from a menu of small plates due to uncertainty about how much they may need to spend.
"[Linden Stores] is in a small village and we do small plates and some people found it baffling when we first opened. We started doing an optional fixed price menu and it's so popular because people don't have to think about it."
Oklava still offers a la carte options on Friday and Saturday and Christie acknowledged some customers would dislike the change.
She added: "It can be tempting in times like now when it's difficult and scary to batten down the hatches and keep everything the same. But we can't just stick to old methods that don't work because we're scared. We have to be bold and make different choices.
"I think you're going to see lots of people in the industry start to do [set menus]. I've heard lots of chatter from people calling me up to see how it's going. It won't work for everyone's format and restaurants need to do what's right for them.
"We will see restaurants start to focus on giving the kind of better all round experience to people at a higher price point, even if there's fewer customers, because it's makes sense right now. It could be a return to dining out being a 'special' experience."
Continue reading
You need to create an account to read this article. It's free and only requires a few basic details.