Want to add new food to your offering? Looking for the latest drinks to hit the market? Here's all the products you need to look out for in May 2022
The sun is emerging from its slumber, customers are out and about ready for summer, and it's time to upgrade your kit, food and drinks to be ready for the rush. From bar snacks to kitchen equipment, there's a wealth of new wares you can integrate into your business.
Keep on top of the latest products to hit the market with our round up, including dairy-free chocolate, oil filtration systems and vegan shakes.
To be considered for new product publication in The Caterer, please send descriptions (200 words max), a high res jpeg image file (over 2MB) and a trade, wholesale or list price to lisa.jenkins@thecaterer.com
Jump to a section:
New drinks products for May 2022
Penderyn Gold Madeira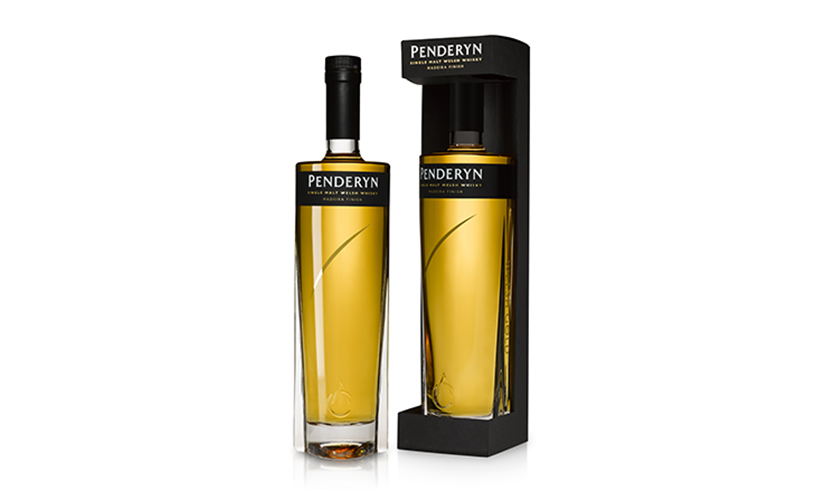 Penderyn Gold Madeira single malt Welsh whisky is the original Penderyn 'house style' aged in ex-bourbon barrels and finished in ex-Madeira wine casks. Expect a nose offering a classic freshness with aromas of cream, toffee and raisins, and a palate that is crisp and finely rounded.
Price: £21.44 per bottle; case of six, £128.64
Website: www.penderyn.wales
Revelry gin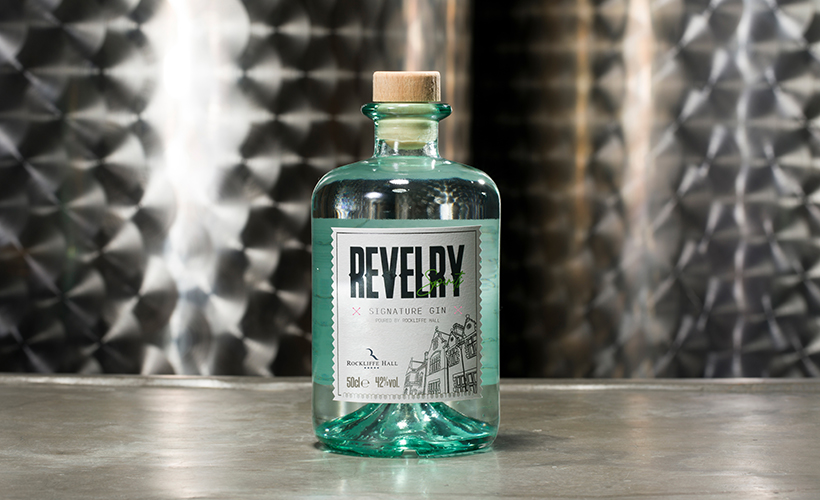 Rockliffe Hall has announced its first signature gin in collaboration with local urban distillery Revelry Spirits. The small-batch gin is flavoured with 10 botanicals, including juniper, angelica root, bitter orange peel, lime leaves, lemon peel, liquorice root, coriander seeds, cassia bark and orris root.
Price: 50cl bottle, £28.95
Website: www.revelryspirits.co.uk
Kraken Black Roast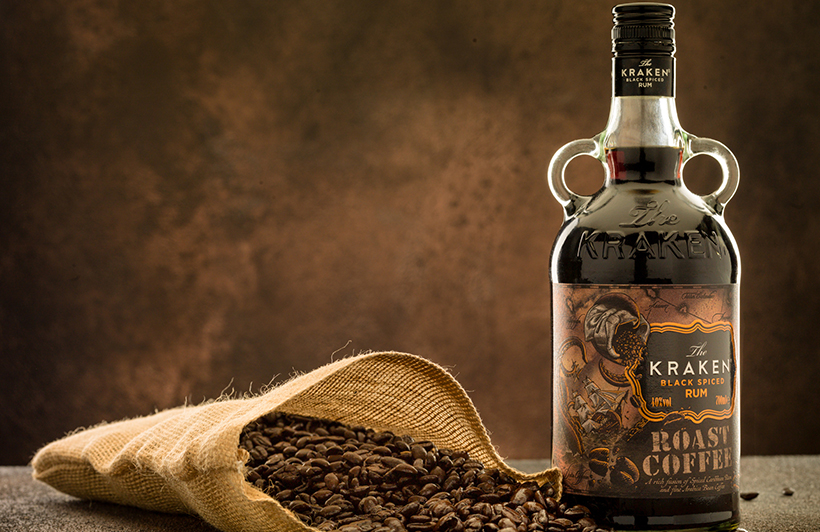 The Kraken Black Roast is a fusion of spiced Caribbean rum with Arabica coffee, and the first new variant of the Kraken rum to drop on UK shores since the launch of its Black Spiced Rum.
Price: 70cl bottle, £26
Website: www.theleagueofdarkness.co.uk
Bombay Citron Pressé gin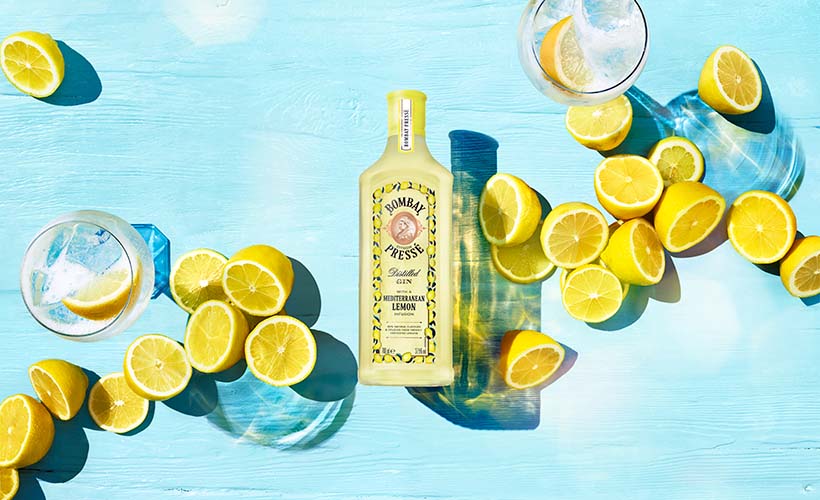 Bombay Citron Pressé gin captures the taste of freshly squeezed Mediterranean lemons with the vibrant juniper notes of the brand's signature vapour-infused London Dry gin.
Price: 700ml bottle, £23
Website: www.bombaysapphire.com
Platinum Jubilee Classic Cuvée MV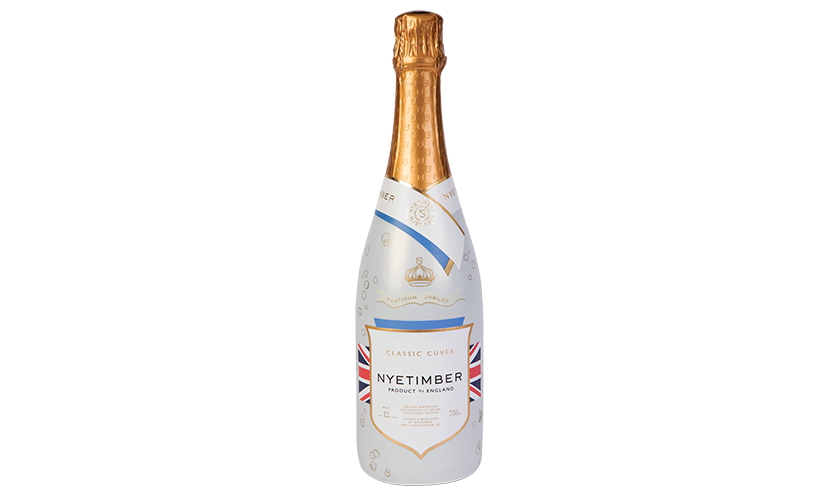 English sparkling wine producer Nyetimber has launched a limited-edition Platinum Jubilee Classic Cuvée MV, created especially for the Platinum Jubilee and with a patriotic Union Jack label.
Price: From £37.50
Website: nyetimber.com
WKD Berry Blast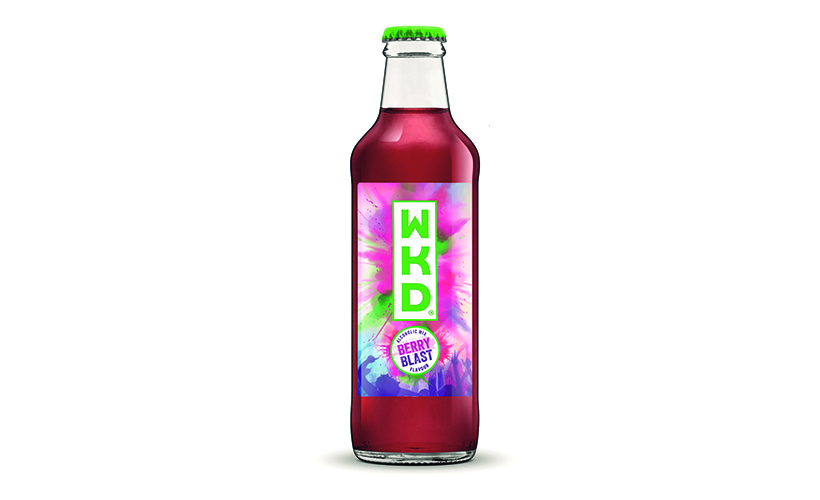 SHS Drinks brand has launched a new limited-edition variant of WKD in Berry Blast at 4.0% ABV, with a striking label designed to maximise back-bar and fridge standout.
Price: Case of 24 x 275ml bottles, £21.99
Website: www.shs-drinks.co.uk
Searcys sparkling wine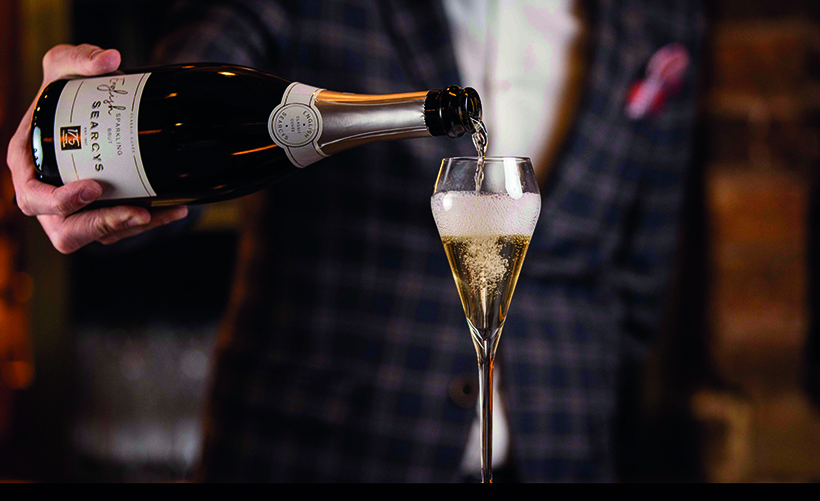 Searcys has announced the release of its first own label English sparkling wine to mark its 175th anniversary, available across its 19 venues and restaurants. Created in collaboration with the Greyfriars Vineyard in Surrey, the Classic Cuvée Brut English Sparkling Wine NV is a vibrant and elegant blend of the three traditional Champagne grape varieties, Chardonnay, Pinot Noir and Pinot Meunier.
Price: £58 per bottle
Website: www.searcys.co.uk
Jamu Wild Water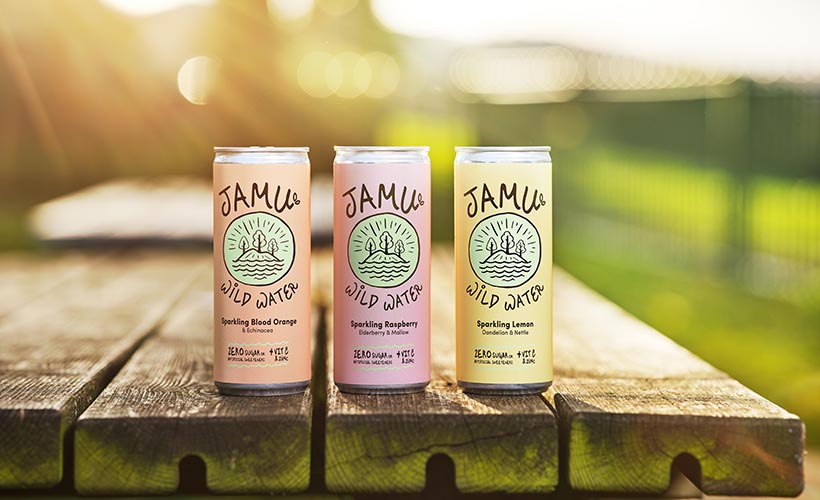 Jamu Wild Water has launched three flavours in its child-friendly sparkling water range: blood orange and echinacea; lemon, dandelion and nettle; and raspberry, elderberry and mallow. The canned drinks contain zero sugar or artificial sweeteners
Price: 250ml can, £1.15; case of 12, £13.80
Website: jamuwildkids.co.uk
Vegan beverages, Aimia Foods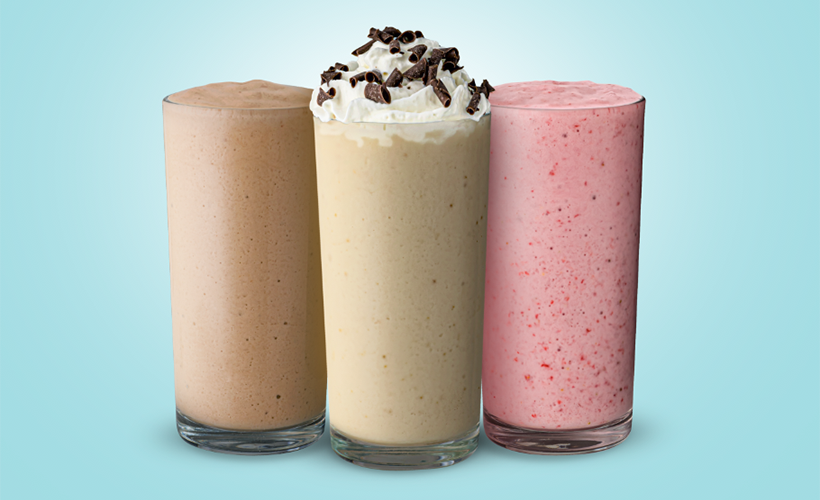 Aimia Foods' vegan beverage recipe collection enables operators to prepare a selection of cold, plant-based drinks, with flavours such as Iglooh's strawberry oat smoothie, Double Chocolate Dream Shake and Drink Me Chai Iced Latte. The vanilla base powder mix is dairy-free in a bid to cater to the expanding vegan market.
Price: 2kg tub, £23
Website: www.aimiafoods.com
Gazpacho, Brindisa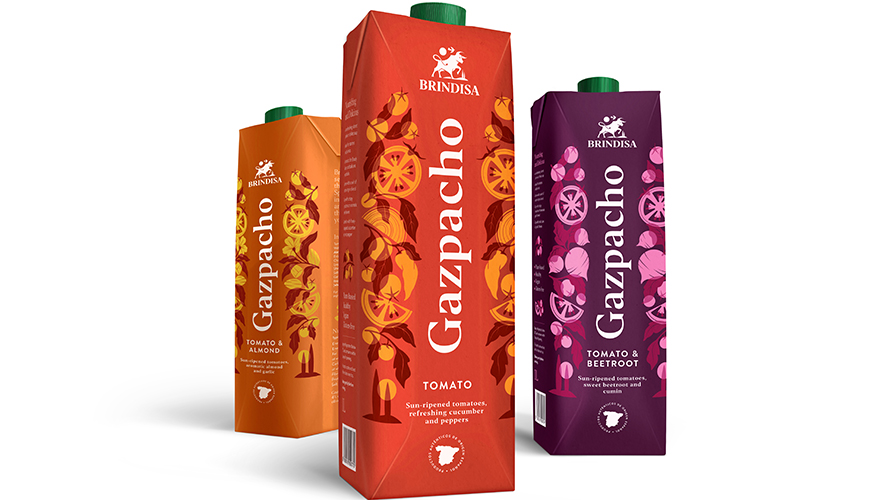 Brindisa has launched two new gazpacho recipes to add to its tomato 'clásico' range, in tomato and almond and tomato and beetroot. The base of sun-ripened Spanish tomatoes with extra virgin olive oil, red wine vinegar and sherry promises a 'taste of the Mediterranean' for alfresco lunches.
Price Tomato & Almond, 1 litre carton, £3,15; tomato and beetroot, 1 litre carton, £3.10
Website: brindisa.com
Honey-infused spirits, KEEPR's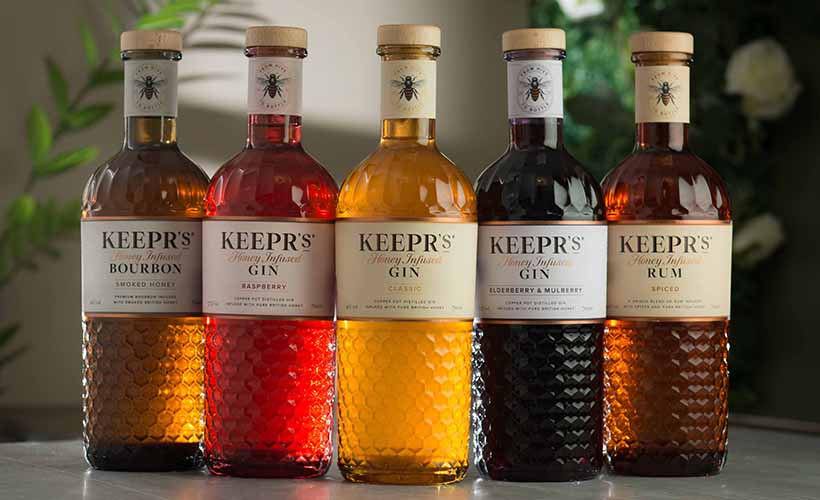 KEEPR's honey-infused spirits celebrate a connection to British bee conservation and beekeeping that will appeal to drinkers with an eye on sustainability. The range is distilled, produced and distributed by the British Honey Company and features classic, raspberry and elderberry and mulberry gins, smoked honey bourbon, and spiced rum.
Price: From £34 per 70cl bottle
Website: www.keeprs.co.uk
New food products for May 2022
Redcurrant sorbet, New Forest Ice Cream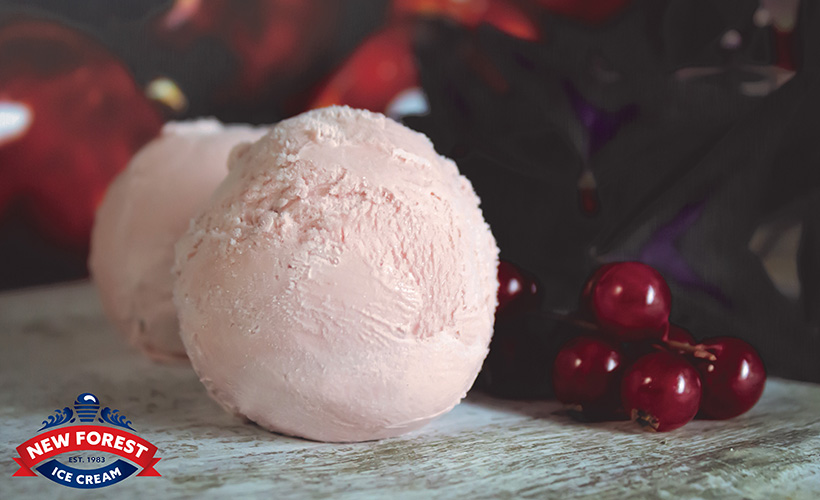 New Forest Ice Cream has released its redcurrant sorbet flavour, made from sweet and tangy red berries, ideal paired with panna cotta, fruit crumble or blending into lemonade for a mocktail float. The sorbet is suitable for vegans and produced in a nut-free environment.
Price: 2 litre tub, £9.65
Website: www.newforesticecream.com
Dysphagia toasties, Apetito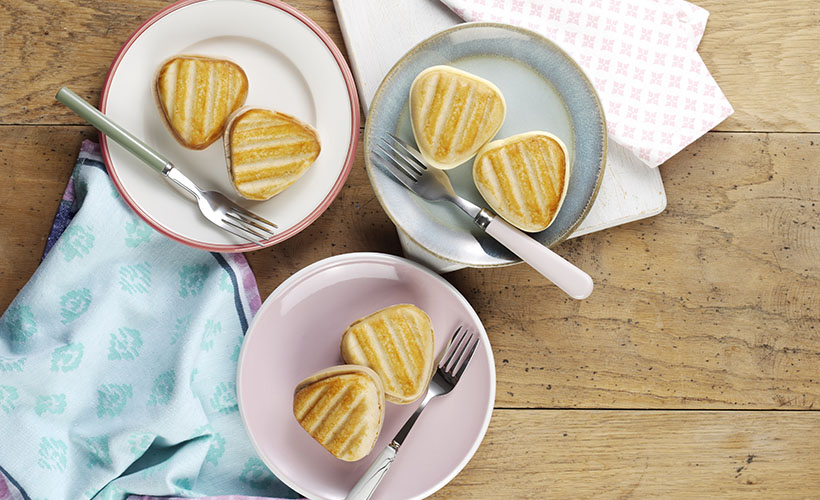 Meals provider Apetito has released three new toasties approved by the International Dysphagia Diet Standardisation Initiative. The level 4 toasties are created for hospital caterers serving patients with difficulty swallowing. The toasties are available in cheese, tuna and bacon variants and can be cooked from frozen in under 10 minutes in the microwave or 30 minutes in the oven.
Price: £2.30
Website: www.apetito.co.uk
Plant-based chocolate, Callebaut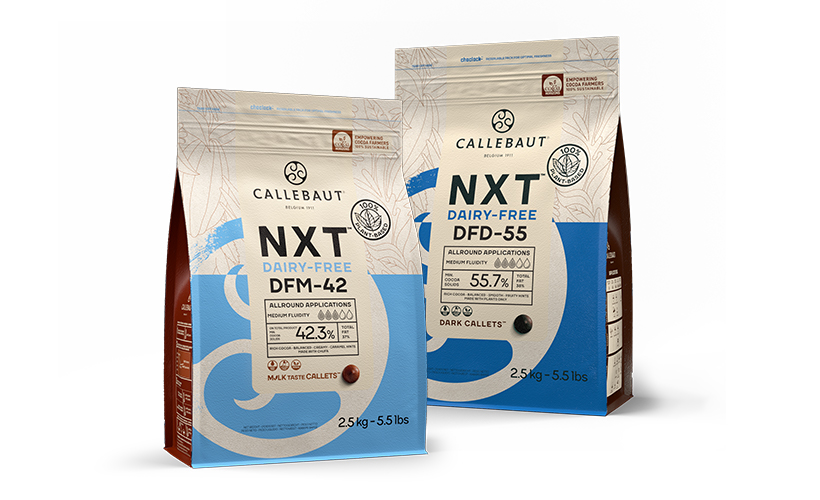 Callebaut NXT is a lactose- and nut-free plant-based vegan chocolate, created using tubers from the chufa plant, which adds a creamy texture. The M_lk and Dark versions are available in 10kg and 2.5kg packs.
Price: Callebaut NXT Dairy Free Dark, £80.54; Callebaut NXT Dairy Free M_lk, £94.12, both for 10kg packs
Website: www.callebaut.com/NXT/dairyfree
Fish Fillet Goujons, Young's Foodservice
The New Crispy Battered 100% Fish Fillet Goujons from Young's Foodservice with 100% basa fillet come frozen in a 4kg case with four 1kg bags.
Price: £28.16 per case
Website: www.youngsfoodservice.co.uk
Giant Corn Scratchings, Serious Pig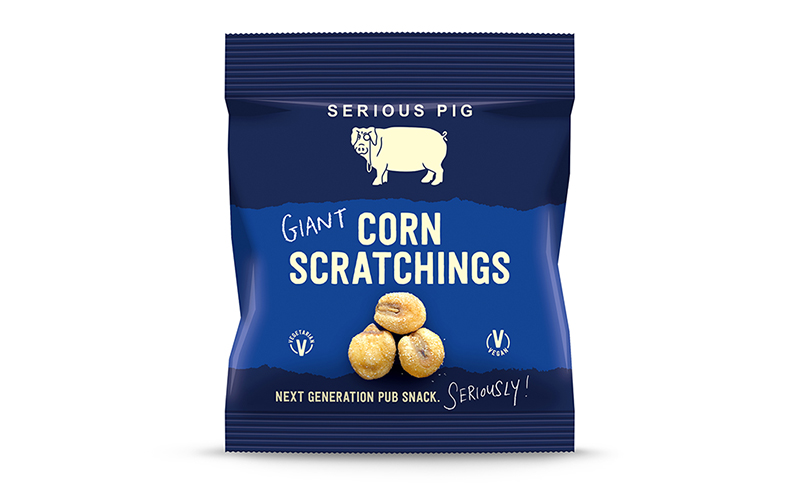 Serious Pig has launched Giant Corn Scratchings, corn that is fried then tossed in a classic scratchings seasoning to give the corn a rich, almost meaty flavour, making a non-meat alternative that goes well with a pint.
Price: 55p per unit. Case of 24 x 35g bags, £13.20
Website: seriouspig.london
Sourdough Bites, Peter's Yard
Peter's Yard has added Sourdough Bites to its range in individual serving packs in three flavours: Suffolk Cyder Vinegar and Sea Salt, Anglesey Sea Salt and Cracked Pepper, and West Country Sour Cream and Chive. The Bites range is baked and not fried, making them under 100Kcal per serving.
Price: Circa 80p per 26g pack, available in a mixed case of 18 packs
Website: www.petersyard.com
New equipment for May 2022
Hot range, Fri-Jado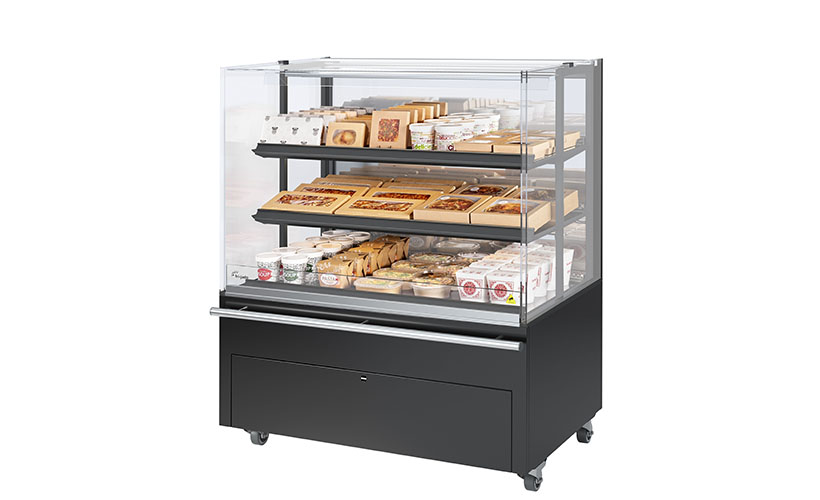 Fri-Jado has launched a three-level multi deck display hot range with adjustable temperatures on each shelf, a fully transparent design, LED lighting and a patented 'Hot Blanket' airflow recirculation system, which can halve energy consumption.
Price: £8,400
Website: www.frijado.com
Vito VL, Valentine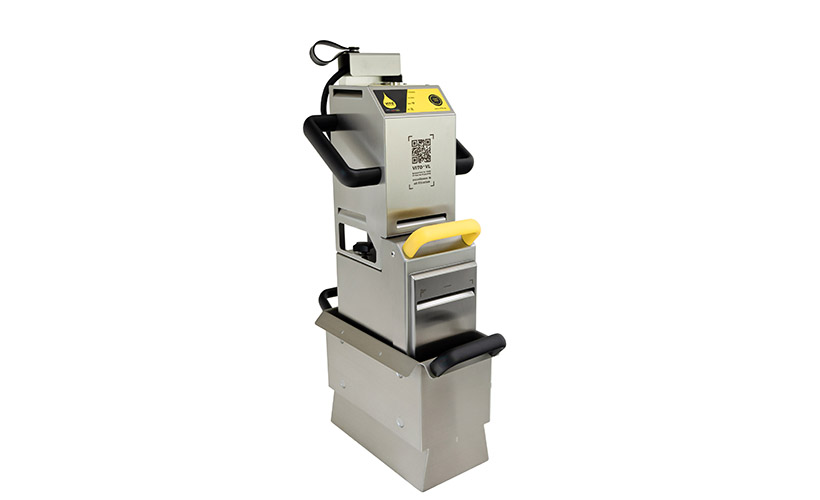 Valentine, the exclusive distributor for German oil filtration manufacturer Vito, has expanded its portfolio with the new Vito VL, the largest model in the brand's portable range. The system can filter up to 100 litres of oil a minute, while it is still hot (up to 200°C), with a quick four-minute cycle significantly extending the lifespan of the oil.
Price: From £2,600 plus VAT
Website: www.valentinefryers.com
Stainless steel cookware, de Buyer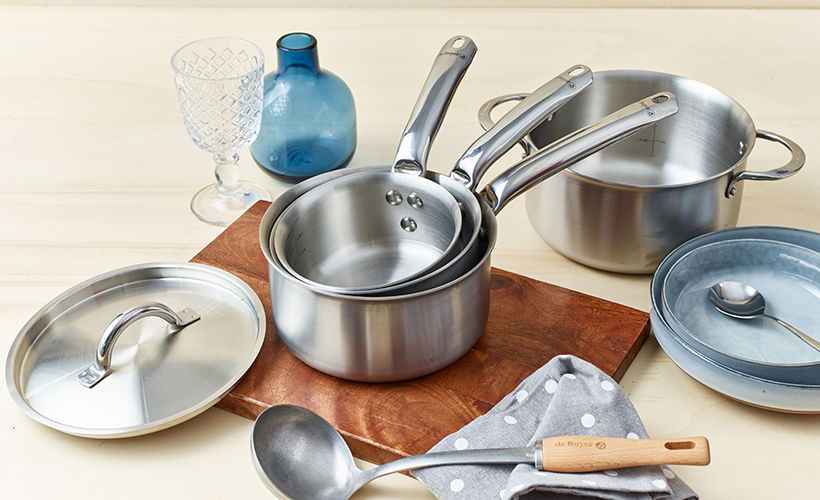 French manufacturer de Buyer has launched its first three-layer stainless steel cookware range, Alchimy. The pans feature 18/10 stainless steel on the inside, aluminium in the centre and induction stainless steel on the outside for a hyper-reactive result. The range has 18 products, including saucepans, straight and rounded sauté pans, a wok, and a steam-cooker.
Price: From £89
Website: www.signature-fse.com
Continue reading
You need to create an account to read this article. It's free and only requires a few basic details.