Precision and planning are the two ideals behind the menu of this Solihull restaurant. Andy Lynes meets head chef David Taylor to talk about the intricate processes
David Taylor has to plan ahead to serve an apparently simple dish of burnt leeks at his stunning, purpose-built restaurant with five luxurious adjoining garden bedrooms that overlook the one-acre kitchen garden in the grounds of Hampton Manor in Solihull. Ten weeks ahead to be exact.
That's how long it takes to make the beef garum (which Taylor describes as a sort of beef soy sauce) that flavours the emulsion the leeks are served in. Taylor places beef mince and koji, which he makes using an egg incubator, in a 12% brine solution and cooks it in a Rationale oven at 60ºC for two and half months.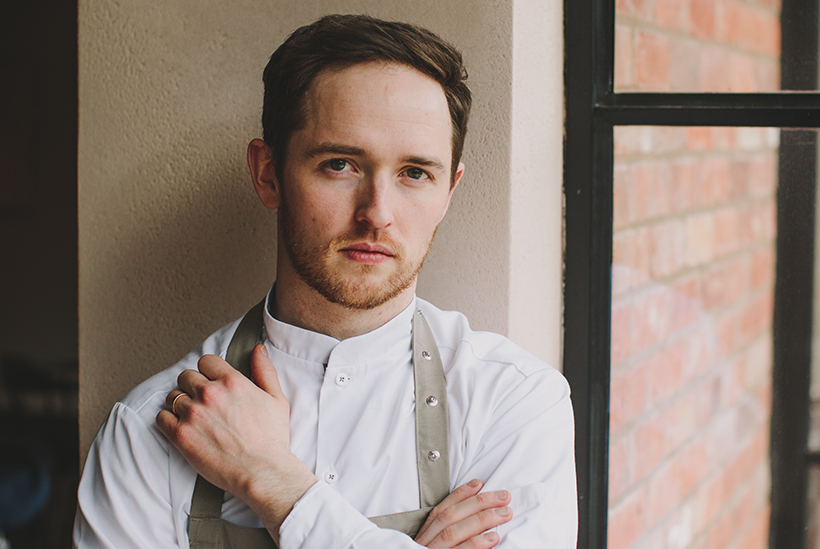 "It makes this black liquid, which is an incredibly intense beef seasoning. It's an extremely expensive way of doing it," admits Taylor, who opened Grace & Savour with his wife Anette (who oversees front of house) in February.
"Fermentation is our biggest thing. We're building a larder now for winter so we'll have more to play around with, including bread miso made from leftover sourdough, magnolia pickle, pine spruce pickle and lacto-fermented white beetroots. We're having a room built that will be at a constant 60ºC so we can ferment en masse."
The completed dish – made with leeks blackened on a barbecue, then steamed, peeled, sliced and served with an aerated hollandaise seasoned with the garum – is one of the many highlights of Taylor's 15 course, ingredient-led tasting menu (£135), made entirely from British produce.
"We listen to nature and respond rather than demand upon it. A big part of the experience is to reconnect you with not only where our produce comes from, but how it is limited and how that is a good thing; we get it at its best and only want to have it at peak season."
That means Taylor is constantly changing the menu, for example swapping out scallops for Scottish langoustine, which he has recently served with a sauce made of the heads of the crustaceans and cherry blossom from the kitchen garden, when storms meant divers couldn't go out to sea.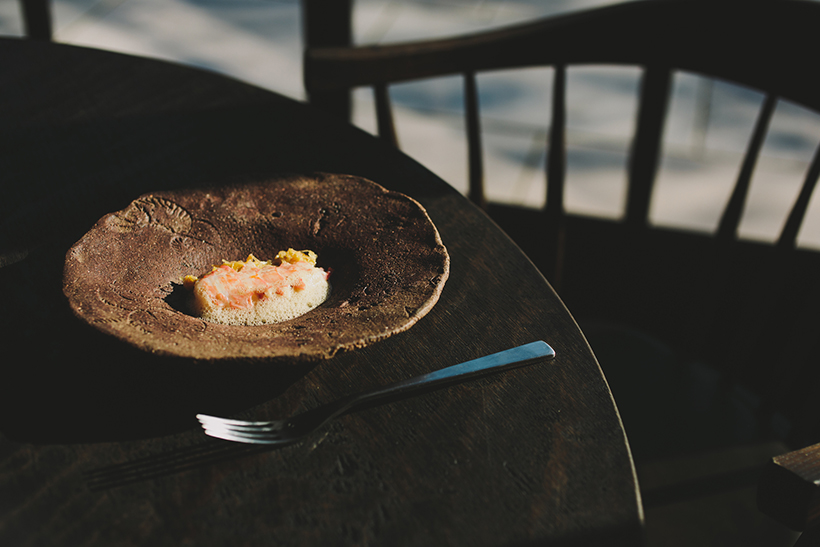 "I've had an evening where I've had to take fish off the menu because I'm very strict on who we work with and knowing the boats. If I can't work with them, we don't have fish on the menu."
Taylor heads a kitchen team of seven and serves a maximum of 26 diners a night, divided between a dining counter that surrounds the large open kitchen and tables overlooking the garden. The minimalist aesthetic of earth colour tones, wooden dining chairs and ceramic crockery is inspired by dining at Restaurant Frantzén in Stockholm. But it was his time at three-Michelin-starred Maaemo in Oslo, working for chef Esben Holmboe Bang that helped Taylor define the concept for Grace & Savour.
"He has been such a visionary in telling that story of Norway and that really inspired me to tell the story of the UK. There is such wonderful produce out there and such brilliant people and craftspeople that there's just so much story to tell and to share."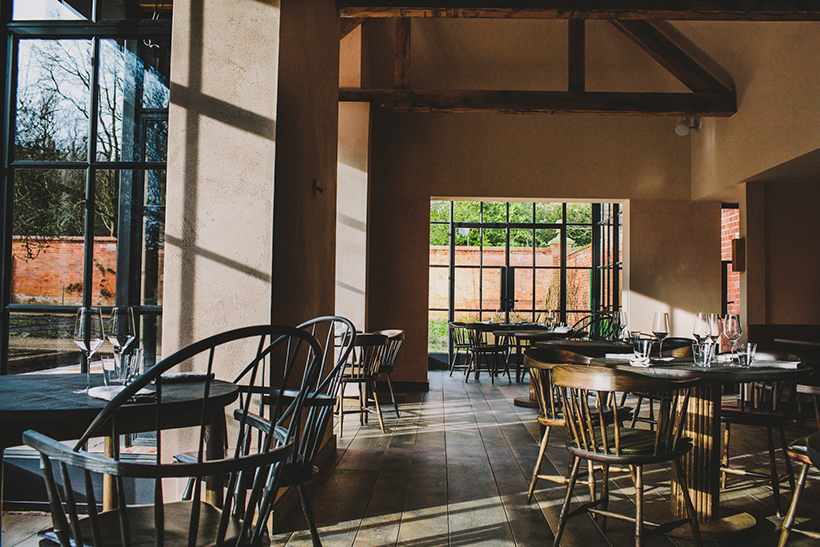 One of Taylor's closest supplier relationships is with Paviland Farm on the Gower peninsula, which cultivates a diverse range of chemical- and pesticide-free crops as well as the Welsh Black beef that is served as the final savoury course.
"We take the whole animal and change the cut almost daily from short rib to shin and sirloin and so on. If we're doing a seared piece of meat, we cook it sous vide in beef fat between 52ºC-56ºC for an hour then grill it over hot coals, brushing it with pine beef fat. We serve it with beef sauce made with shallots, garlic and thyme that's deglazed with red wine, Madeira, caramelised beef trim, veal bone and oxtail stock. We roast some more meat and add that right at the end with some pine to freshen it up. For service, we infuse the sauce with loads of fresh herbs from the garden. We serve it with cabbage cooked in a butter emulsion and herbs and sprayed with a wild garlic vinegar, but really the focus is the beef and nothing else."
It's still early days at Grace & Savour and Taylor has long-term plans to offer Saturday lunch, develop the overnight experience that currently includes a garden tour, dinner, breakfast and cookery class. But for now, he is focusing on food. "We take a very simple ingredient and we keep evolving those flavours and keep going a bit deeper. The key part though, is that it's just got to be delicious."
Hampton Manor, Shadowbrook Lane, Hampton-In-Arden B92 0EN
Continue reading
You need to be a premium member to view this. Subscribe from just 99p per week.