Two-Michelin-starred restaurants in the UK & Ireland
Here is a comprehensive list of every restaurant in the UK & Ireland with two Michelin stars, including the new entries for 2023
The new Michelin stars have been announced, with three restaurants receiving two stars at the awards ceremony at Silverstone
Two Michelin stars are awarded to those with excellent cooking that the guide deems to be worth a detour, with specialities and wines of first class quality. Discover all the two Michelin star restaurants across the country with this full list.
Jump to a specific area:
Restaurants with two Michelin stars in England
Le Manoir aux Quat'Saisons, Great Milton, Oxfordshire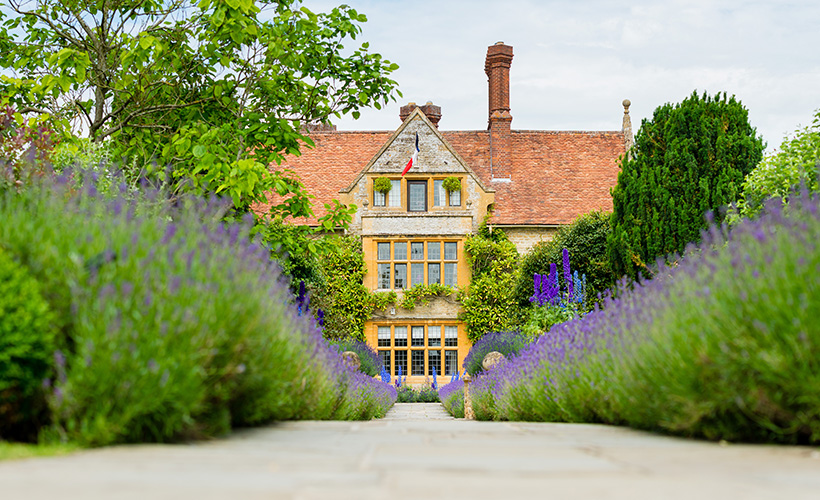 Raymond Blanc created Le Manoir aux Quat'Saisons with a vision to create a harmonious hotel and restaurant. It has held two Michelin stars since the year of its opening in 1984 and serves home grown herbs and vegetables with a fine dining twist. Many chefs trained at Le Manoir have gone onto win Michelin stars of their own, including Heston Blumenthal, Michael Caines and Marco Pierre White. Each of the 32 rooms draws inspiration from Blanc's travels, and a lush kitchen garden makes for a tranquil setting.
Address: Church Road, Great Milton, OX44 7P
Website: www.belmond.com
The Hand & Flowers, Marlow, Buckinghamshire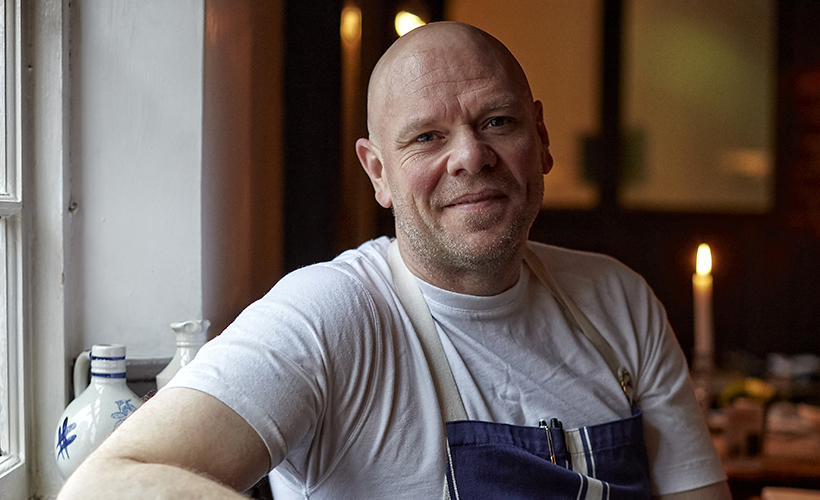 The only pub in the UK with two Michelin stars, the Hand & Flowers has Tom Kerridge at its head. It opened in 2005 and gained its first Michelin star within a year, winning its second in the 2012 Michelin guide. Kerridge's food is based on pub classics elevated to a high level and is has a dedicated menu for Sunday lunch. The Michelin guide says: "Desserts are a real highlight and you'll always find a soufflé on the list."
Address: 126 West Street, Marlow, SL7 2BP
Website: www.thehandandflowers.co.uk
Midsummer House, Cambridge, Cambridgeshire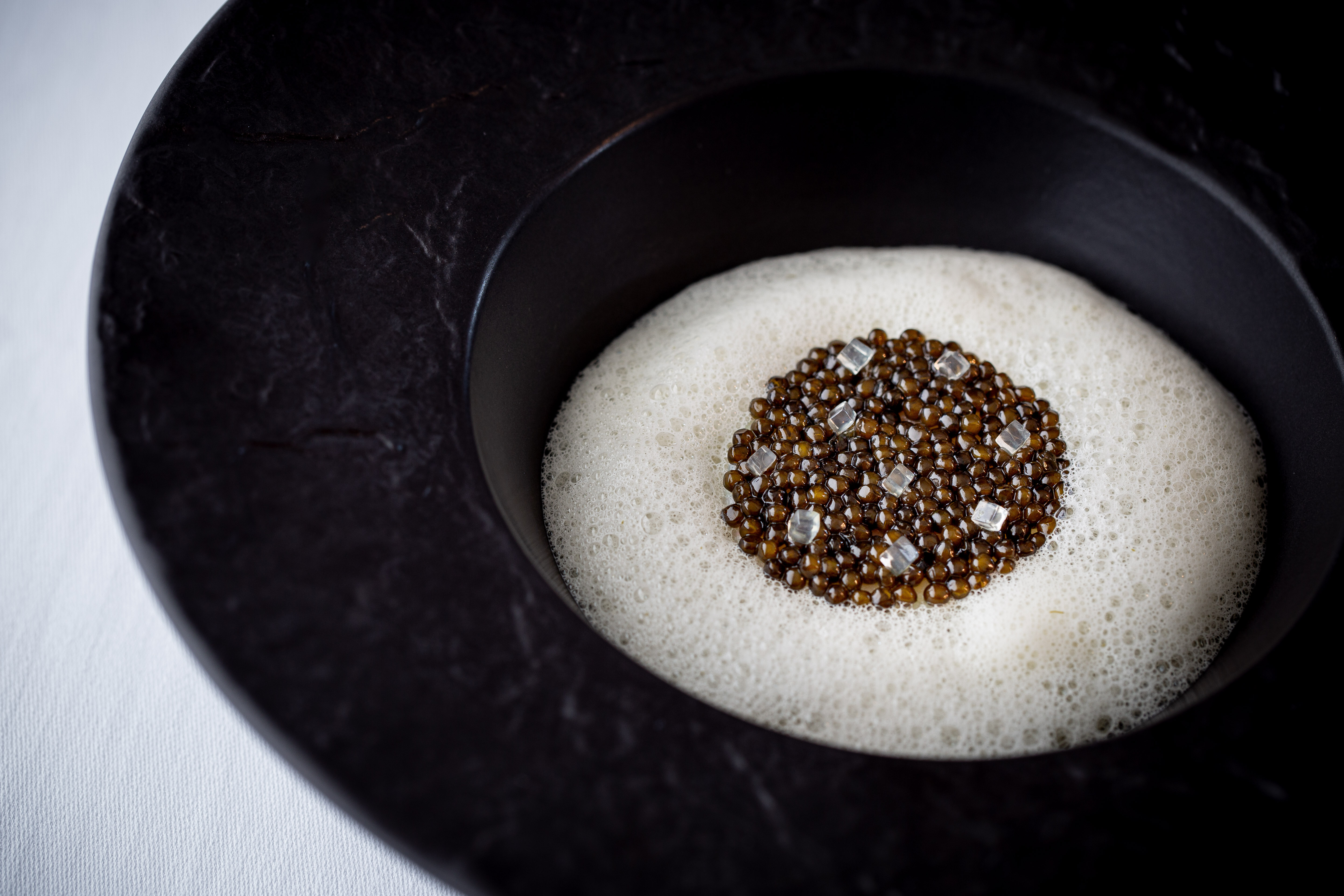 Midsummer House took the two devastating floods after its opening in 1998 as opportunities to upgrade the kitchen and building to the highest possible standards. It won its first Michelin star in 2002 and second in 2005 and is the only restaurant in the east of England to hold the two-star accolade. Chef patron Daniel Clifford doesn't shy away from luxury ingredients, with dishes such as Cornish cod cooled by N25 Schrenckii caviar, slowly-cooked Loch Duart salmon, and his specialty – hand-dived Orkney scallop. Prices for both the lunch and tasting menus include a glass of Krug champagne, coffee/tea and water.
Address: Midsummer Common, Cambridge, CB4 1HA
Website: midsummerhouse.co.uk
Moor Hall, Aughton, Lancashire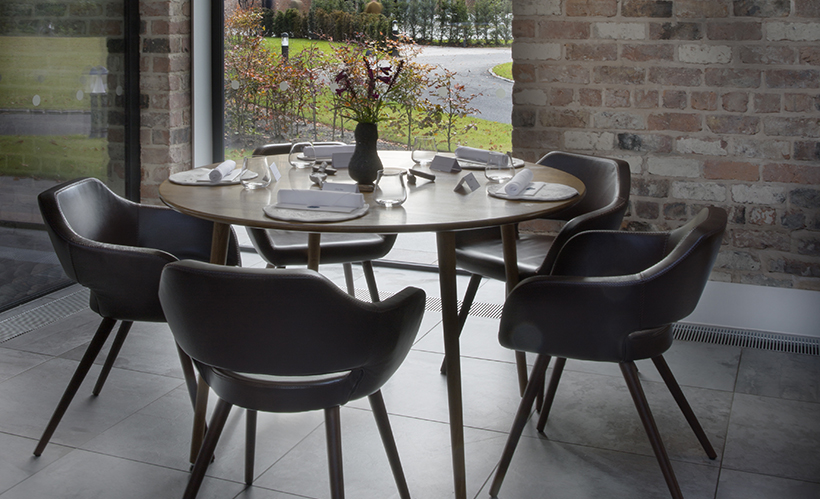 Boasting a green Michelin star alongside its two Michelin stars, Moor Hall is set in five acres of gardens and has seven guest bedrooms. Lancashire-born Mark Birchall is the chef patron, who won the Roux Scholarship in 2011. The Michelin guide describes the cuisine as "creative British" with the use of lesser-known herbs and plants.
Address: Prescot Road, Aughton, L39 6RT
Website: moorhall.com
Raby Hunt, Summerhouse, County Durham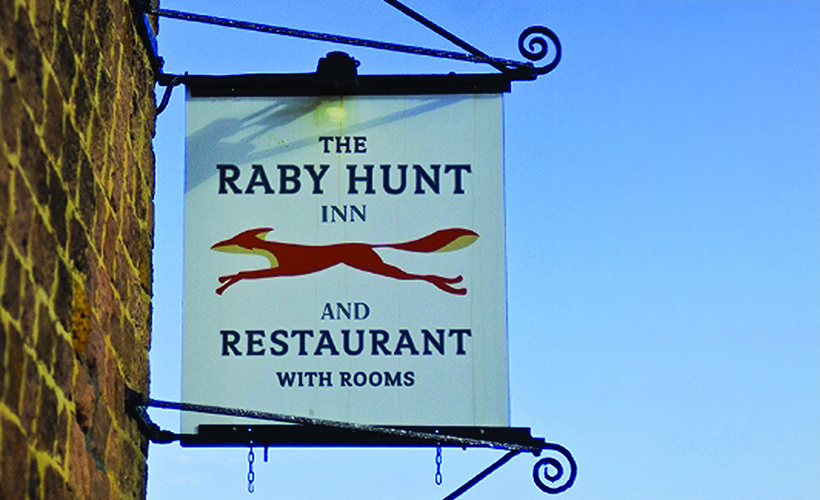 The Raby Hunt is housed in a 200 year old Grade II listed building and is the only restaurant in the North East to have achieved two stars. Chef James Close opened it as his first restaurant in 2009, achieving one Michelin star in 2012 and the second in 2016. The restaurant offers a tasting menu with global and signature flavours, with the option to dine at the kitchen table.
Address: Summerhouse, Darlington, County Durham, DL2 3UD
Website: rabyhuntrestaurant.co.uk
Restaurant Sat Bains, Nottingham, Nottinghamshire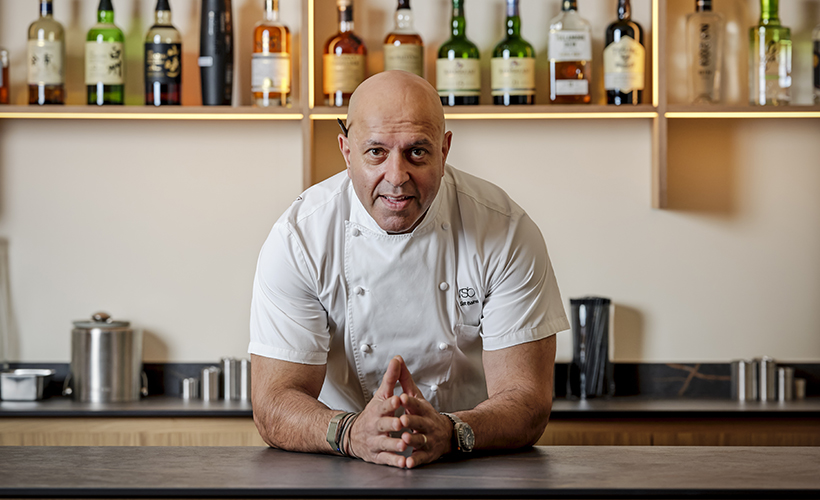 Sat Bains describes the latest iteration of his and his wife Amanda's restaurant as RSB 5.0 after he renovated post-lockdown. Everything on the menu is themed around the five tastes: sweet, sour, salty, bitter, and umami, including the cocktails and snacks. Bains is keen on getting ideas for the menu from his entire team so holds weekly meetings to discuss what might feature on the menu next. There are eight rooms alongside the restaurant, which has also earned a green Michelin star.
Address: Lenton Lane, Nottingham, NG7 2SA
Website: www.restaurantsatbains.com
Restaurants with two Michelin stars in London
Alex Dilling at Hotel Café Royal, London – NEW 2023
Alex Dilling at Hotel Café Royal is his first self-titled restaurant, reuniting key members of the Greenhouse team. The Michelin guide says: "His dishes are exquisite in appearance and, like a seasoned orchestra, everything on the plate adds its own note of flavour to produce something harmonious and exhilarating."
Address: 68 Regent Street, London, W1B 4DY
Website: www.hotelcaferoyal.com/eat-drink/alex-dilling
The Ledbury, London – NEW 2023
The Ledbury previously lost its two Michelin stars when it was forced to shut in the Covid-19 pandemic, making it ineligible for inspection. Now it has regained both of those stars under head chef Brett Graham in the 2023 Michelin guide.
Address: 127 Ledbury Road, London, W11 2AQ
Website:www.theledbury.com
A Wong, Victoria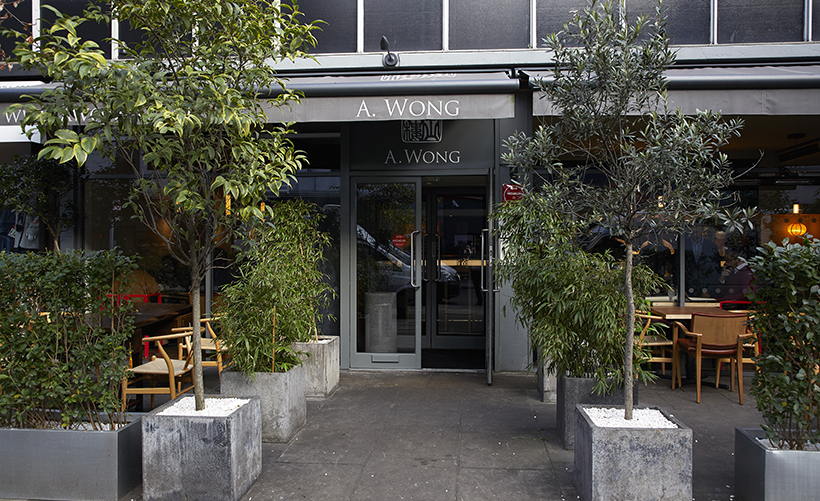 Andrew Wong draws on thousands of years of Chinese history at his London restaurant A Wong and aims to present the different regions and their influences through his dishes. With a lunchtime dim sum menu and a choice of evening menus, dishes are made to share. The Michelin guide says: "If you want to experience the full repertoire of this talented kitchen, then go for the 'Taste of China' menu which takes you on a 3-hour culinary voyage around the country."
Address: 70 Wilton Road, London, SW1V 1DE
Website: www.awong.co.uk
Claude Bosi, Bethnal Green
In 2017 Claude Bosi moved into Bibendum, and just months later was awarded two Michelin stars. Despite his advantageous location with a stained glass Michelin man overlooking diners, he is the only chef to have ever been awarded stars in Michelin House. The restaurant serves French haute cuisine with classics such as Brittany rabbit and roast chicken 'de Bresse'. There is also an oyster bar in the ground floor of the building, serving not just shellfish but a range of dishes.
Address: Michelin House, 81 Fulham Road, London, SW3 6RD
Website: claudebosi.com
The Clove Club, Shoreditch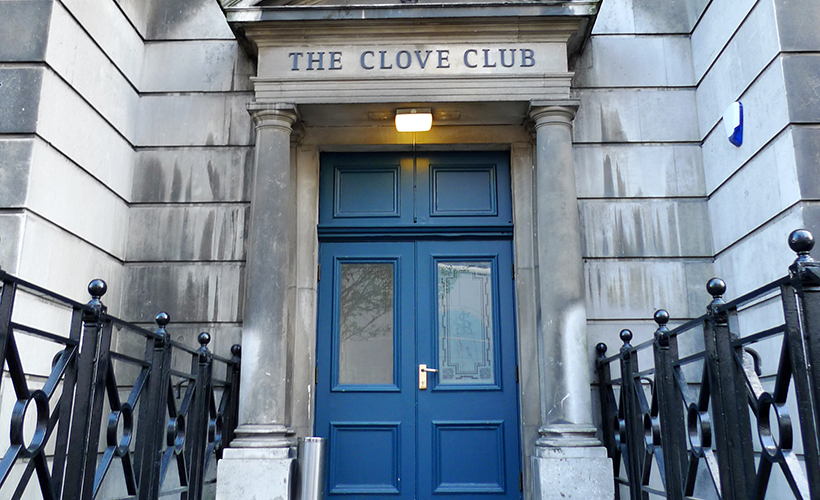 Having held one Michelin star since 2014, the Clove Club earned its second in the 2022 Michelin guide. It is based in Shoreditch town hall and considers itself to be "relaxed fine dining", serving seasonal dishes based on British produce. Alongside its regular tasting menu, it also provides an option for vegetarians. The Michelin guide says: It's the balance and the variety of the set menu at The Clove Club that really demonstrate how much this restaurant has developed."
Address: Shoreditch Town Hall, 380 Old Street, London, EC1V 9LT
Website: www.thecloveclub.com
Da Terra, Bethnal Green
The food at Da Terra is inspired by chef Rafael Cagali's Brazilian and Italian roots, combining to create a modern European cuisine. Guests are not given menus upon arrival, but are given the choice between a long, 10-course tasting menu, or a shorter 7 courses. Da Terra is one of the younger Michelin star holders on this list, winning its first 8 months after opening in 2019 and its second in the 2021 guide.
Address: 8 Patriot Square, London, E2 9NF
Website: daterra.co.uk
Dinner by Heston Blumenthal, Knightsbridge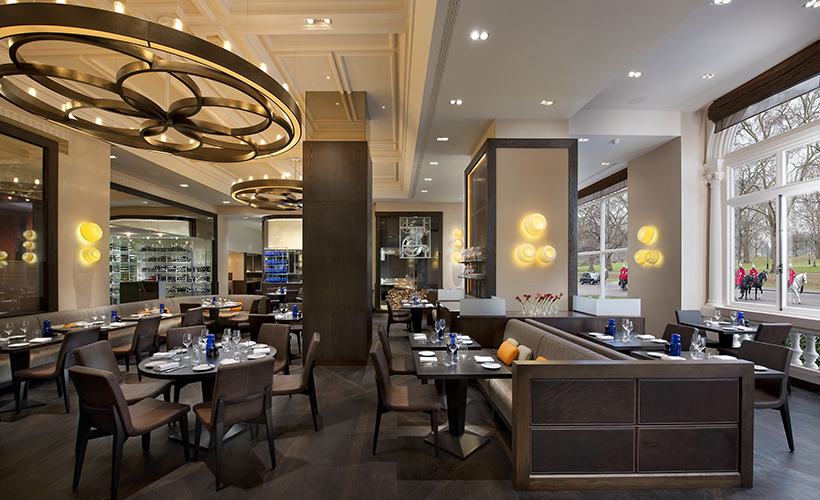 Ever the experimental cook, Heston Blumenthal provides a look at dinner through the ages with this two Michelin star restaurant. The menu takes inspiration one of the oldest recipe books in England The Forme of Cury and the team work with food historians to discover flavours unfamiliar to the modern palate. The Michelin guide says: "the kitchen works with intelligence, efficiency and attention to detail to produce dishes that look deceptively simple but taste sublime."
Address: 66 Knightsbridge, London, SW1X 7LA
Website: www.dinnerbyheston.co.uk
Ikoyi, St James'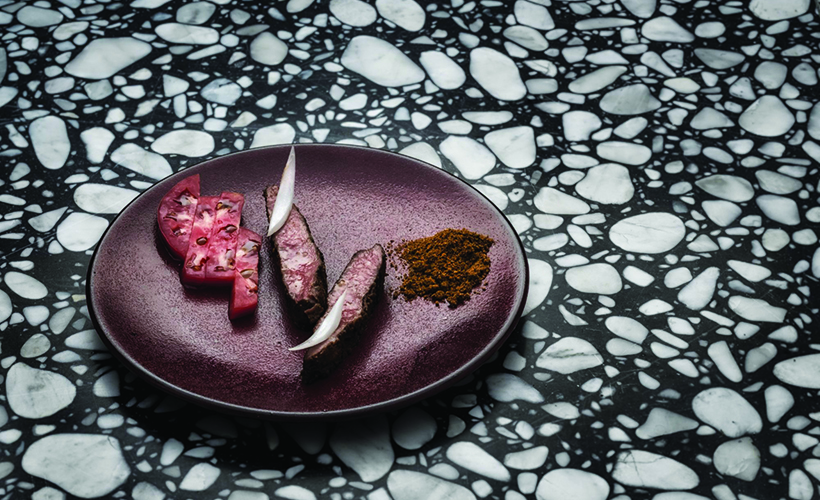 Ikoyi combines British micro-seasonal ingredients with sub-Sahara West African spices to create surprise menus and bold flavours. The name comes from an upmarket neighbourhood of Lagos in Nigeria where a partner in the business Iré Hassan-Odukale is from. Chef Jeremy Chan uses the traditions of West African food and adapts them to create new dishes. The Michelin guide says: "Beef from Cornwall often features in various guises and will be one of the highlights of the meal, along with the delicious smoked jollof rice."
Address: 1 St. James's Market, London, SW1Y 4AH
Website: ikoyilondon.com
Kitchen Table at Bubbledogs, Fitzrovia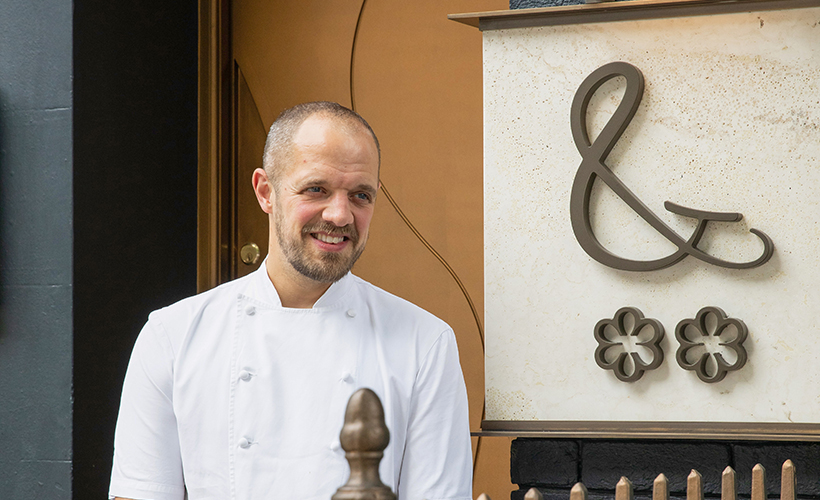 With just 19 seats arranged in a horseshoe around chef James Knappett and his team, Kitchen Table is an intimate display of culinary theatre. Knappett talks through the menu as he cooks and serves each course, giving guests a full experience rather than just a meal. It opened in 2012, was awarded one Michelin Star in 2014, and achieved a second star in 2018. The menu is a surprise each night and guests are given a copy to take home at the end of the night. The Michelin guide says: "The produce is some of the best you can find and the well-presented, harmoniously balanced small plates come with a clever creative edge, without being overly complicated."
Address: 70 Charlotte Street, London, W1T 4QG
Website: kitchentablelondon.co.uk
La Dame de Pic, City of London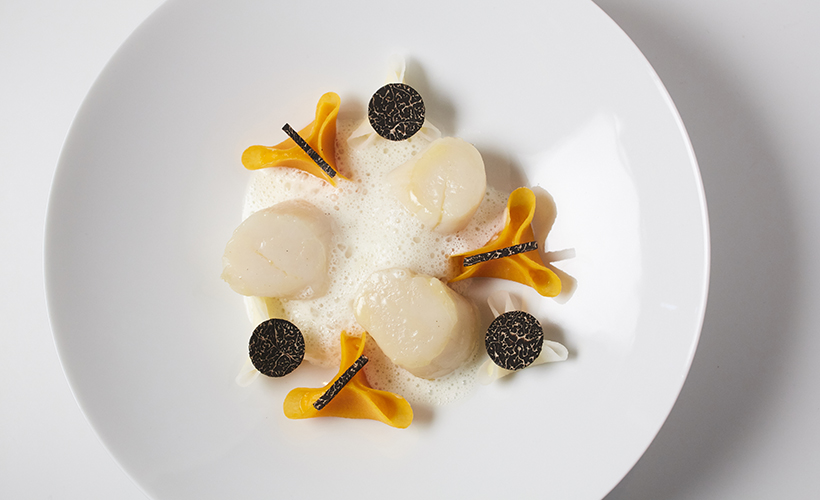 Although this restaurant has two sisters of the same name in France, it is the only one to have achieved a second Michelin star. Anne-Sophie Pic, who was trained in her family's restaurant Masion Pic in Valence, founded La Dame de Pic London in the Four Seasons Hotel at Ten. She serves modern French cuisine on a choice of tasting menus, ranging from four to eight courses.
Address: 10 Trinity Square, London, EC3N 4AJ
Website: www.ladamedepiclondon.co.uk
Le Gavroche, Mayfair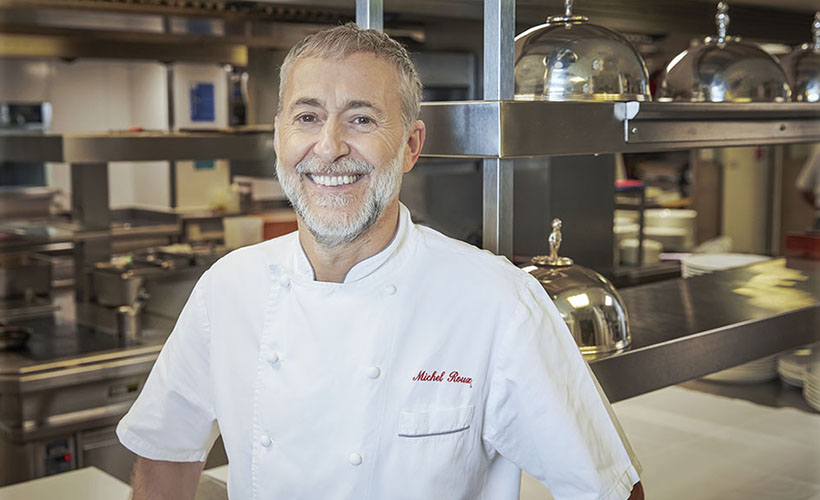 Le Gavroche was opened in 1967 by brothers Michel and Albert Roux, and has had an illustrious history of top chefs passing through its kitchens, including Marco Pierre White, Gordon Ramsay, Marcus Wareing, Bryn Williams and Monica Galetti. It is now run by Albert's son Michel Roux Jr. Diners are able to order à la carte, but the menu exceptionnel comes highly recommended by the Michelin guide, a seven-course tasting menu also available in a vegetarian format.
Address: 43 Upper Brook Street, London, W1K 7QR
Website: www.le-gavroche.co.uk
Restaurant Story, Southwark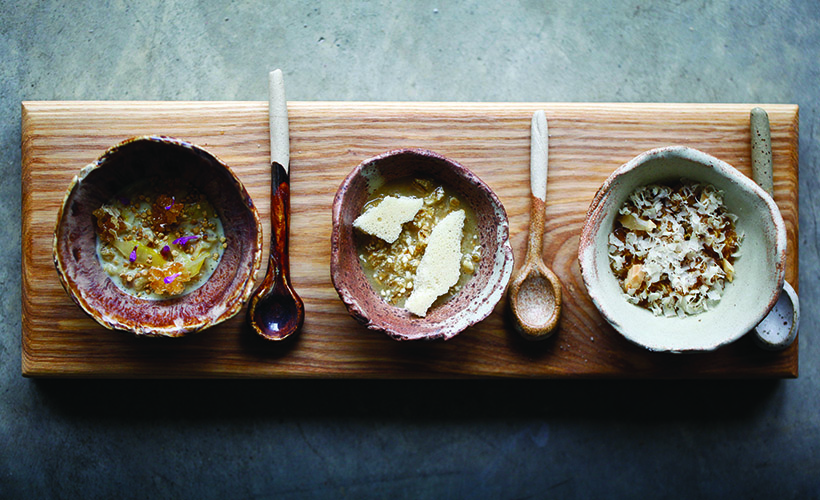 Storytelling, as the name suggests, is at the heart of Restaurant Story's ethos, telling the history of both chef patron Tom Sellers and British food. You will not receive a menu on arrival, but rather will see the story unfold in front of you with each dish. The Michelin guide says: "In the evening, the menu is tailored so that returning guests receive a different experience from first-timers, so do ask if there's something you want to have again."
Address: 199 Tooley Street, London, SE1 2JX
Website: restaurantstory.co.uk
Restaurants with two Michelin stars in Scotland
Andrew Fairlie at Gleneagles, Auchterarder, Perth & Kinross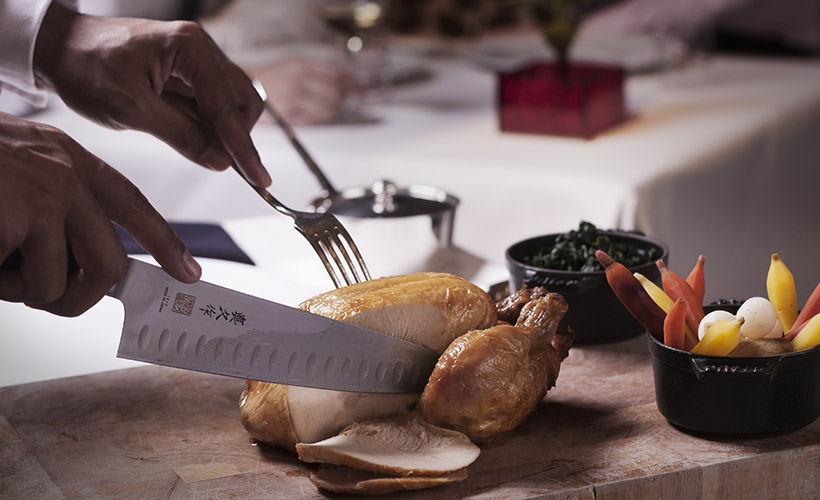 Scotland's only two Michelin star restaurant has held the accolade since 2006, having won its first in 2002. Restaurant Andrew Fairlie, also known as Andrew Fairlie at Gleneagles, is located in the depths of the Gleneagles resort with no windows – but that only adds to the atmosphere. In January 2022, the team took the opportunity to refurbish with new 'sumptuous' interiors. The Michelin guide says: "Refined cooking has a French heart and a Scottish soul." Fairlie sadly passed away in 2019, but head chef Stephen McLaughlin who has worked with him since 1995 continues his work.
Address: Auchterarder, PH3 1NF
Website: www.andrewfairlie.co.uk
Restaurants with two Michelin stars in Ireland
dede, Baltimore – NEW 2023
Chef Ahmet Dede takes inspiration from his Turkish heritage for the menu at his eponymous restaurant, combining it with the lush flavours and ingredients of Ireland. The chef's previous restaurant Mews also held a star, located just down the road, but closed in 2020. The Michelin guide says: "The room is always alive with atmosphere and contentment, with service coming from charming co-owner Maria and her delightful team."
Address: Customs House, Baltimore, P81 K291
Website: customshousebaltimore.com
Aimsir, Celbridge, County Kildare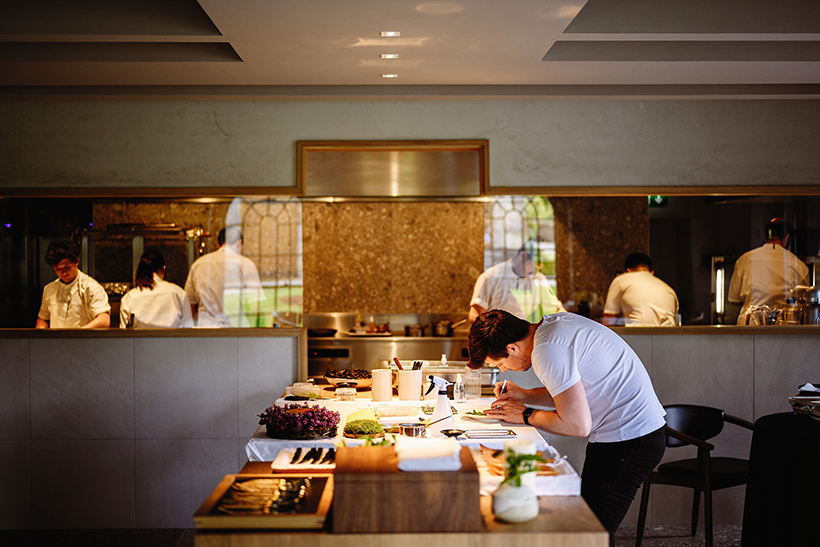 With a menu that celebrates Irish produce, Aimsir won two Michelin stars in its first year of opening. There is both an alcoholic and non-alcoholic drinks pairing to accompany the 18-course tasting menu. Chef Jordan Bailey runs the kitchen while his wife Majken Bech manages the service team. The Michelin guide says: "Having worked as Head Chef at Three-Starred Maaemo in Norway, Jordan brings together overwhelming passion, supreme craftsmanship and a great understanding of Nordic flavours, resulting in superbly balanced, original dishes which have real depth."
Address: Cliff at Lyons, Lyons Road, Celbridge, W23 HXH3
Website: aimsir.ie
Chapter One, Dublin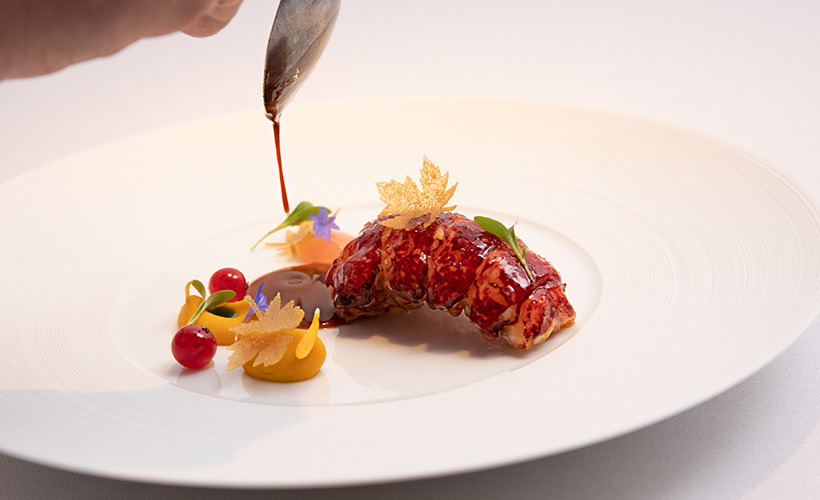 Mickael Viljanen is the chef patron behind Chapter One in Dublin, a new winner of two Michelin stars in the 2022 guide. He entered into a business partnership with the previous head chef and owner Ross Lewis in 2021 and lends his energy and passion to Lewis' experience and expertise. The restaurant is located beneath the Writers Museum, which is where it gets its name from. Guests can sit in the main dining area or can opt for private dining or, as the Michelin guide suggests, at the chefs table to watch the kitchen team at work.
Address: 18-19 Parnell Square North, Rotunda, Dublin City, D01 T3V8
Website: chapteronerestaurant.com
Liath, Blackrock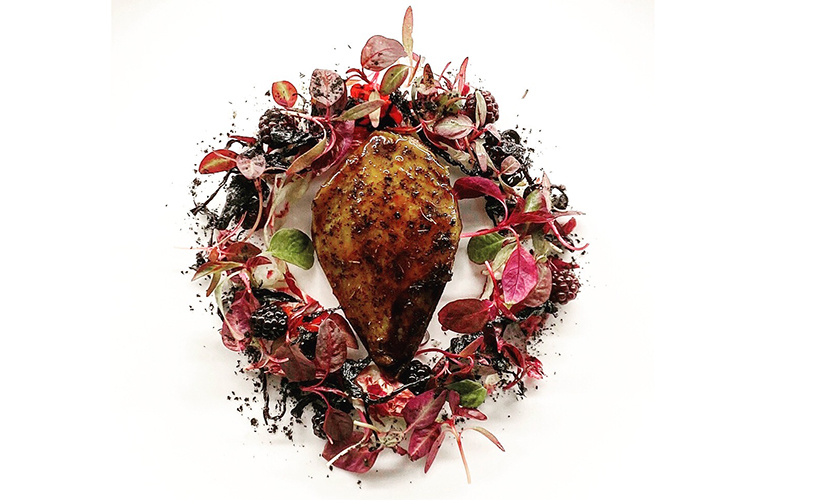 Liath (pronounced le-ah) means 'grey' in Irish, named after its head chef Damien Grey. The restaurant won its first star in the 2020 Michelin guide, but when the pandemic hit and it had to shut for lockdown, the team took the opportunity to innovate and get even better to win its second star in the 2022 guide. There are vegetarian options as well as a non-alcoholic drinks pairing, with the choice of coming earlier in the evening for a 'preview' menu or later for the full surprise tasting menu.
Address: Blackrock Market, 19a Main Street, Blackrock, A94 V0D8
Website: www.liathrestaurant.com
Patrick Guilbaud, Dublin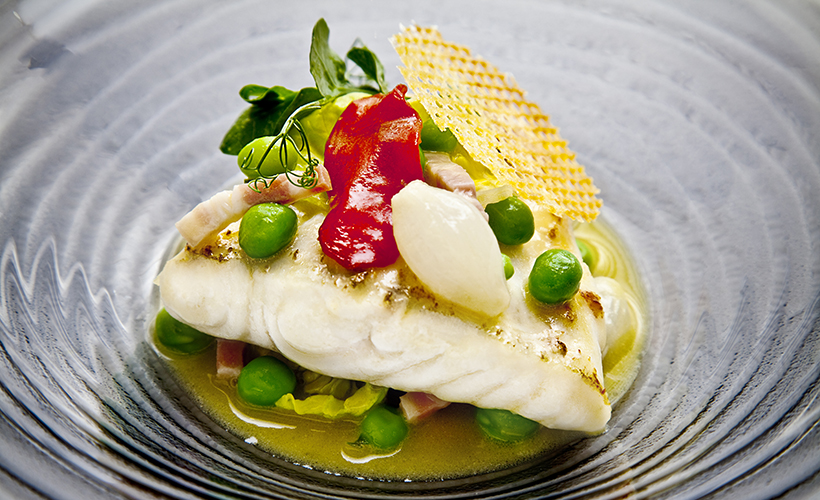 Restaurant Patrick Guilbaud has been serving its Dublin clientele for over 40 years, having opened beside Merrion hotel in 1981. It achieved its second Michelin star in 1996 and was the first restaurant in Dublin to do so. The restaurant is named after its restauranteur, who was born in Paris and fuses his French cooking style with Irish dishes and ingredients. Diners have the option of a lunch, à la carte or 8-course tasting menu. The Michelin guide says: "The restaurant is hidden within a Georgian townhouse, and oozes sumptuousness and sophistication thanks to features such as a gilt barrel ceiling and hand-crafted marquetry."
Address: 21 Upper Merrion Street, Dublin City, D02 KF79
Website: restaurantpatrickguilbaud.ie
Restaurants with two Michelin stars in Wales
Ynyshir, Eglwys Fach, Machynlleth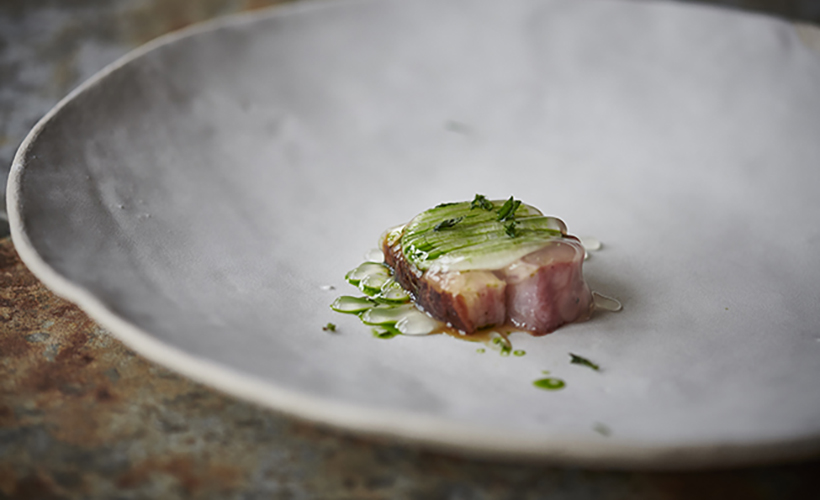 Ynyshir was the restaurant on everyone's minds when it came to predicting who would be getting a second star in the 2022 Michelin guide. Chef Gareth Ward promises an incredible culinary experience but warns that the restaurant is not suitable for first dates or business meetings. This is a journey with loud music and fire, with lunch at 12:30 and dinner at 5pm to allow for time to go through the whole experience. The Michelin guide describes the cuisine as simply "creative" as the chefs are inspired by everything from Asian cuisine to Welsh produce.
Address: Eglwysfach, Machynlleth, SY20 8TA
Website: ynyshir.co.uk
Read more
One-Michelin-starred restaurants in London >>
One-Michelin-starred restaurants in England & the Channel Islands >>
One-Michelin-starred restaurants in Scotland, Wales, Ireland & Northern Ireland >>
Three-Michelin-starred restaurants in the UK & Ireland >>
A guide to all the Michelin star restaurants in Scotland >>