Three Michelin star restaurants in the UK & Ireland
Here is a comprehensive list of every restaurant in the UK & Ireland with three Michelin stars, updated for 2023
The highest accolade in the Michelin guide for any restaurant is three Michelin stars. Only eight establishments across the country have gained their third star, with no new entries in 2023.
To achieve this accolade, the guide must consider the restaurant to be exceptional cuisine and worth a special journey, with fine wines, faultless service and elegant surroundings. Discover all the three Michelin star restaurants across the country with this full list.
How many restaurants have three Michelin stars in the UK?
As of 2023, there are eight restaurants in the UK with the highest award from Michelin. There were no new three stars given in the most recent ceremony – but Michelin don't have any kind of quota for giving them out. Sometimes no restaurants will be added to the list, while in other years multiple will rise to the top.
It's all to play for in next year's ceremony!
Three-Michelin-starred restaurants in England
L'Enclume, Cartmel, Cumbria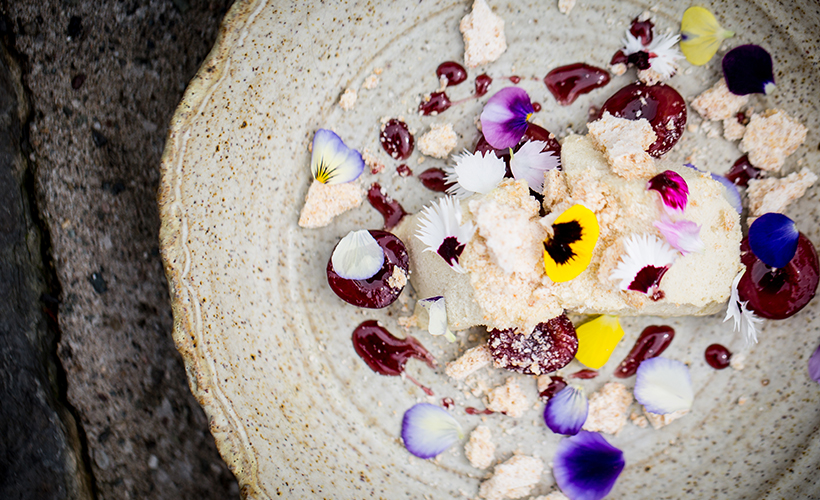 In the 20th anniversary year of L'Enclume opening in Cumbria, it won its third Michelin star, and was the only restaurant in the 2022 guide to be newly awarded this accolade. It is run by chef Simon Rogan and his partner Penny Tapsell, who serve a whopping 20-course tasting menu for both lunch and dinner, with the option of a smaller lunch menu for those who prefer. L'Enclume means 'the anvil' in French and is an homage to the building's former purpose as a blacksmith's workshop.
Address: Cavendish Street, Cartmel, LA11 6PZ
Website: www.lenclume.co.uk
The Fat Duck, Bray, Berkshire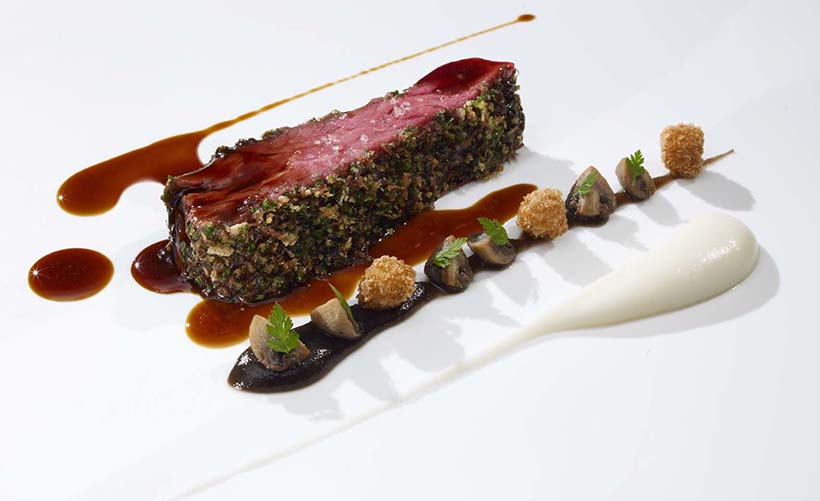 Heston Blumenthal is known for his experimental cooking, and the Fat Duck is the epicentre of these ideals. Though it originally served French bistro-style food when it opened in 1995, over time it gained a reputation for fantastical food. Don't be surprised if courses come with specific sights and sounds to entertain all the senses. The Michelin guide says: "[Blumenthal's] multi-sensory cooking is testament to his ground-breaking approach: innovative, evocative, playful and perfectly judged, with harmonious textures and flavours".
Address: High Street, Bray, SL6 2AQ
Website: thefatduck.co.uk
The Waterside Inn, Bray, Berkshire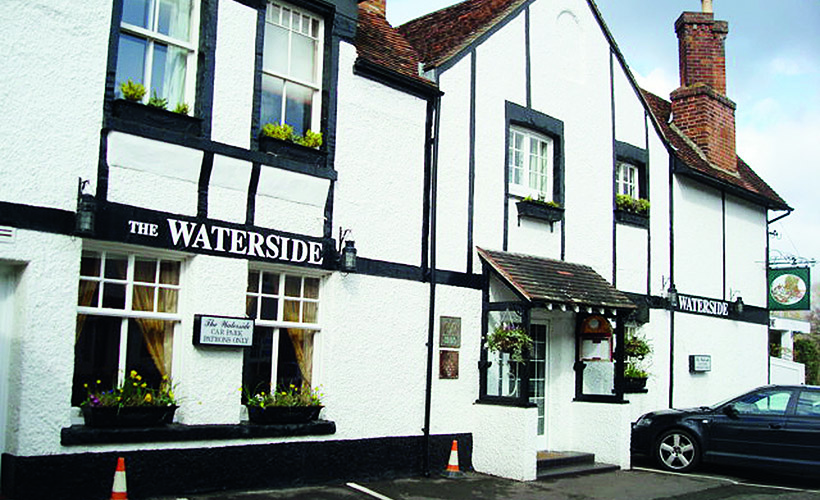 In 2010 the Waterside Inn in Bray became the first restaurant outside of France to retain its three Michelin stars for twenty-five years. It was opened in 1972 by Michel and Albert Roux after the success of their (currently two Michellin starred-) restaurant Le Gavroche. Michel's son Alain now runs the restaurant, serving classic French cuisine in a relaxed fine dining setting. There are 12 rooms alongside the restaurant, each with a unique style.
Address: Ferry Road, Bray, SL6 2AT
Website: www.waterside-inn.co.uk
Three-Michelin-starred restaurants in London
Alain Ducasse at the Dorchester, Mayfair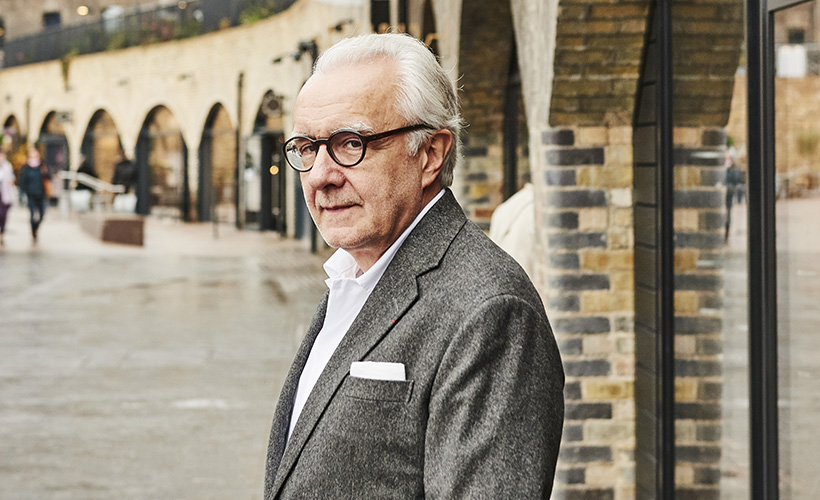 French chef Alain Ducasse opened his London hub in 2007, which first appeared in the Michelin guide in 2009 with two stars. It gained its third star in 2010 and serves French cuisine. With a relaxed setting, the restaurant also offers private dining at 'la table lumiere' – an area surrounded by a luminescent curtain with 4,500 optical fibres. The Michelin guide says: "Ducasse is never one to stand still so, although you'll find many of the much-loved signatures on the menu, there are also plenty of new dishes to keep things fresh."
Address: Park Lane, London, W1K 1QA
Website: www.alainducasse-dorchester.com
Core by Clare Smyth, Notting Hill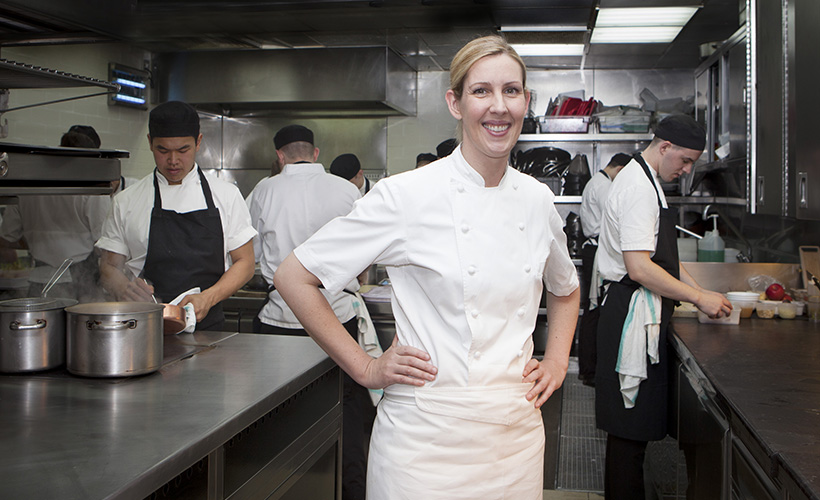 The caterer of Prince Harry and Meghan Markle's wedding Clare Smyth is the first Northern Irish woman to gain three Michelin stars. Core has an emphasis on natural, sustainable food based around British cuisine. There is a classic tasting menu with dishes Smyth has refined over the years, a seasonal tasting menu and à la carte for both lunch and dinner. The Notting Hill restaurant is Smyth's first solo venture, with a second – Oncore – opening in Sydney in 2021.
Address: 92 Kensington Park Road, London, W11 2PN
Website: www.corebyclaresmyth.com
Restaurant Gordon Ramsay, Chelsea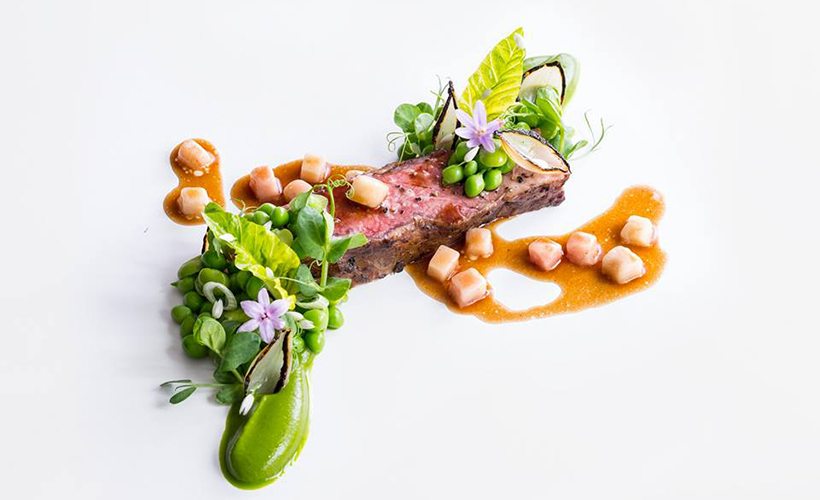 Restaurant Gordon Ramsay was the start of the chef's empire, opening as his first solo venture in 1998. Since then, many top chefs have passed through its kitchen who have gone on to win Michelin stars of their own, including Clare Smyth. With head chef and co-owner Matt Abé, the restaurant serves food with a French influence in Gordon Ramsay's classic style, with dishes such as lobster ravioli, roast veal sweetbread and dover sole with white asparagus, morels and black garlic.
Address: 68-69 Royal Hospital Road, London, SW3 4HP Website: www.gordonramsayrestaurants.com
Hélène Darroze at the Connaught, Mayfair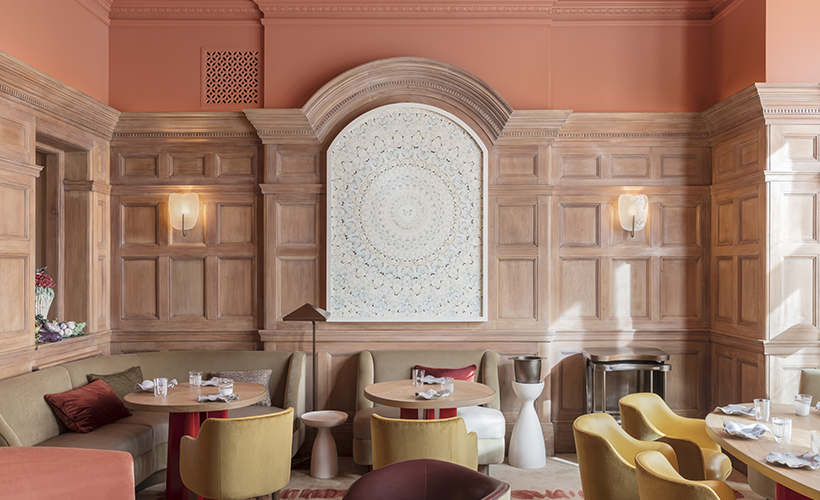 Hélène Darroze was named the new head chef at the Connaught hotel in 2008, taking over from Angela Hartnett. The restaurant was awarded its third star in 2021 and serves food based around seasonal produce. Each dish centres around the starring ingredient, such as pea, lobster, or dover sole on the spring menu. For an enhanced experience, you can sit at the chefs table or sommelier's table with bespoke experiences for your party.
Address: Carlos Place, London, W1K 2AL
Website: www.the-connaught.co.uk/restaurants-bars/helene-darroze-at-the-connaught
Sketch (The Lecture Room & Library), Mayfair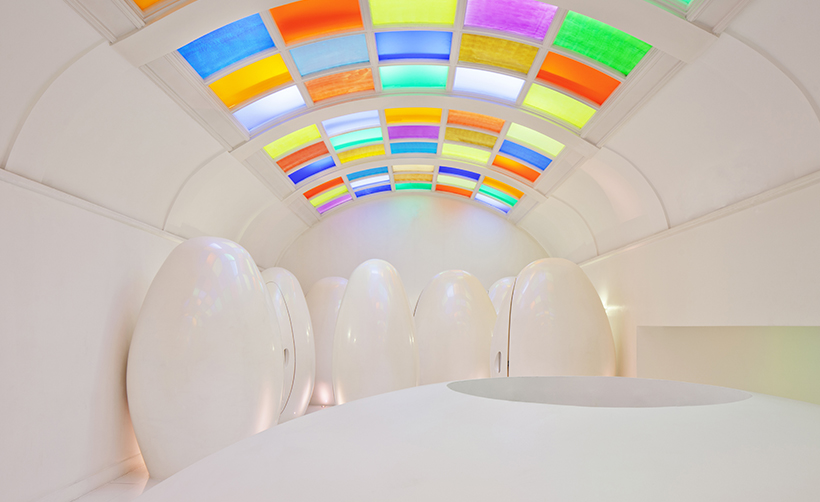 Sketch may be famous for it's colourful, pod-shaped toilets, but one of the restaurants within its walls is also a three-Michelin star holder. The Lecture Room & Library is a lavishly decorated affair, serving French cuisine from head chef Daniel Stucki. There are two seven-course tasting menus, one vegetarian, and à la carte options. The Michelin guide says: "the main 'plate' comes surrounded by a number of complementary dishes and before long, your table is covered with an assortment of vessels, with each element excelling in terms of structure, composition, elegance and, above all, flavour."
Address: 9 Conduit Street, London, W1S 2XG
Website: sketch.london/the-lecture-room
One-Michelin-starred restaurants in London >>
One-Michelin-starred restaurants in England & the Channel Islands >>
One-Michelin-starred restaurants in Scotland, Wales, Ireland & Northern Ireland >>
Two-Michelin-starred restaurants in the UK & Ireland >>